Slow Down and Savor - a food blog
It's a well known fact that the Texas Hill Country is famous for its delicious wine and beautiful vineyards and wineries. My husband and I even had our rehearsal dinner at the beautiful Wimberley Valley Winery, located in our hometown.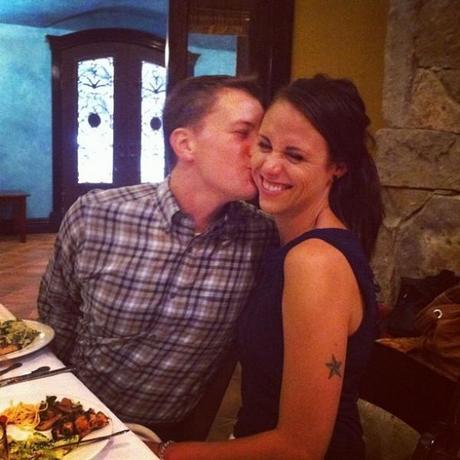 Did you know, though, that the Texas Hill Country is ALSO home to several awesome breweries? I had no idea. From names like Pedernales Brewing Co., Thirsty Planet, Shiner/Spoetzl and 512 Brewing, there's no shortage of awesome brewers and microbreweries around.
A little while ago, my husband and I noticed a cool new building on RR150 heading out from Wimberley to Dripping Springs. Then we noticed a sign saying that this cool new building was home to Twisted X Brewery. Sweet! We didn't visit right away, but once we finally found some time, we decided to take that afternoon and head out to see what it was all about.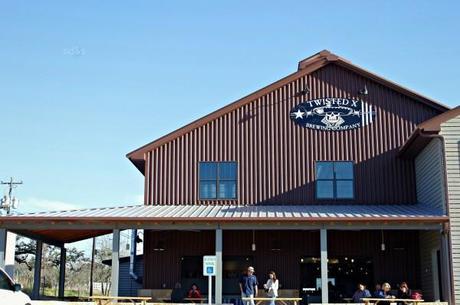 When we arrived, the place was pretty packed. Good sign.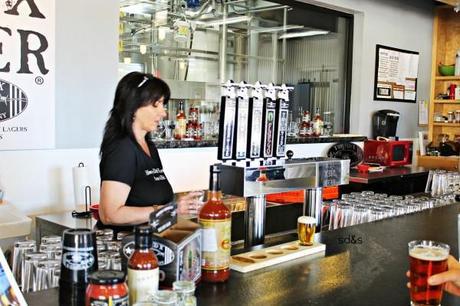 We headed straight to the bar, and checked out their menu. What to get, what to get…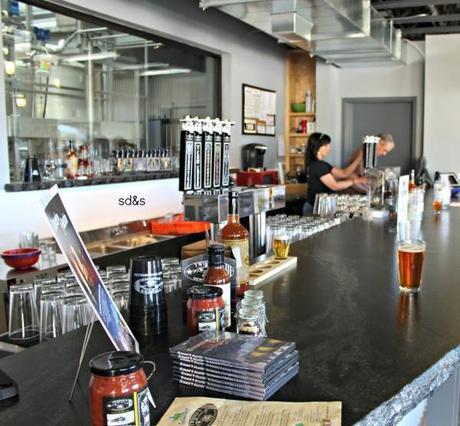 We decided to start with a pint of their Chupahopra, a full flavored IPA with a pronounced hoppy finish that is created by adding Amarillo (when available) hops at the end of fermentation, (7.5% abv). But we couldn't ignore the rest of the beers, could we?
We also ordered flights of the other four beers they had on tap, including The Twisted X Flagship Premium Lager, Cow Creek Dark Lager, Fuego Jalapeño Pilsner, Senor Viejo Imperial Black Lager, which is actually aged in Tequila barrels. Boom.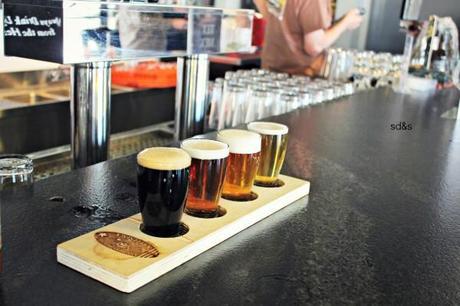 We took our flights and headed outside into the beautiful, sunny afternoon.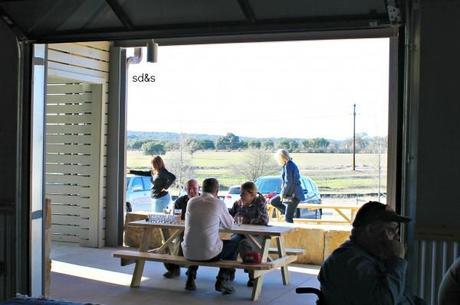 We enjoyed the beautiful view, and the delicious beer. It was hard to pick a favorite from the floral, fragrant and bitter Chupahopra IPA, the smooth and ultra drinkable lager (5.1% abv), the slightly fuller bodied and earthy dark lager (5.4% abv), the surprising and mouthwateringly spicy jalapeño pilsner (6.5% abv), and the deep, dark and absolutely inotixcatingly seductive Senor Viejo (8.2%). I loved them all, and was surprised by how each one stood on its own, and none of the 5 varieties left us dissapointed.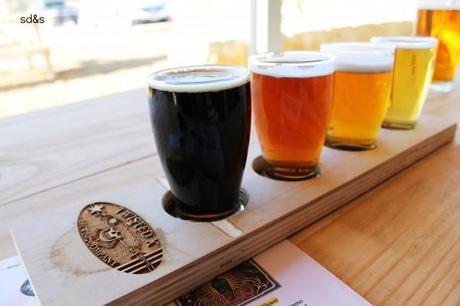 The tasting room at Twisted X was super comfortable, and like I said before, it's a great place to enjoy the views that make The Hill Country a beautiful place to be. I know we'll be back for more TexMex beer. Maybe next time we'll luck out and get a chance to tour the beer making room!