Hello lovies,
This weekend I had the most amazing trip to Liverpool with my mother and her friends that live there. I was excited for so many reasons. Liverpool is the hub of shopping (and boy, did I shop!), The Beatles, the Cavern (inside which I drank too many glasses of wines and made a complete fool of myself!), the city of culture, accents, glamorous Liverpudlian women walking around in fake eyelashes and rollers in their hair.
And let me tell you, it didn't dissapoint.
I had a wonderful time. :) Here are some photographs of my adventures!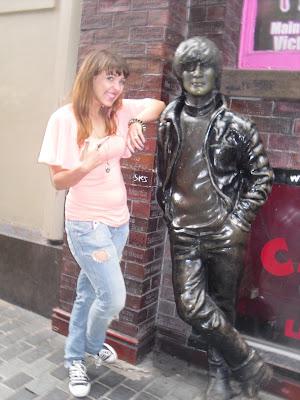 Me with the statue of John Lennon outside the Cavern Pub
Outfit: 
Top: River IslandJeans: BillabongShoes: Converse Low-topsSpikey braclets:  RepublicRings: Topshop and Dorothy Perkins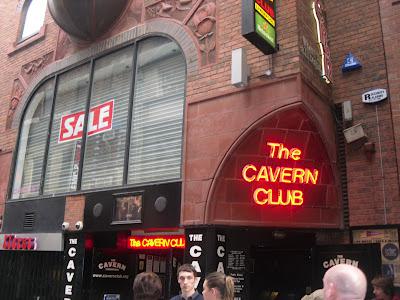 The famous Cavern!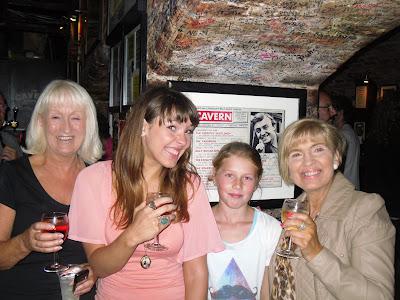 This is the whole crew enjoying one too many wines in the Cavern. (Only for those of us who are of age though, of course!) :)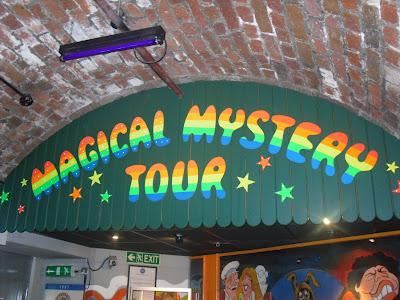 The Beatles Story!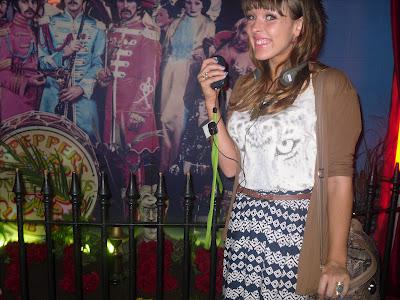 Sgt Peppers Lonely Hearts Club Band
I loved The Beatles Story! Its an interactive museum containing all things beatles, complete with an audio tour and re-created rooms from The Beatles past, including the stages of their first gigs, their first recording studios offices and record shops. :)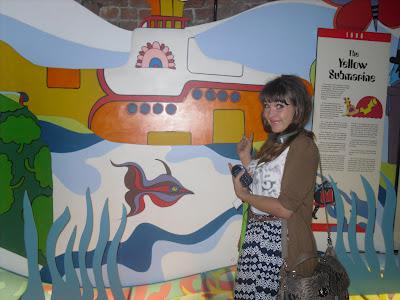 Me with the Yellow Submarine
Outfit:
Cardigan: F&FVest top: eBayMaxi Skirt: Fat FaceBelt: River IslandBag: Internationale
I adored Liverpool and would definitely go back again for another visit! Oh and yes, I wore Katy Perry's false lashes the
entire
time. If I can't wear eyelashes in the middle of the day in Liverpool, where else can I?! :)