I'm giving up nail varnish for two weeks. 
Yes, you read that right. I actually already feel sick just by typing this out... I can honestly say that I have a phobia of unpainted nails. And I'm giving it up for two whole weeks. 
Anyone that knows me knows that I have rather a large addiction to nail varnish, I have filled up an entire box and now I have overspill bottles scattered around my bedroom. 
I enjoy nail art so much and do different designs so often that my boyfriend has started making requests as to what I should adorn my nails with next.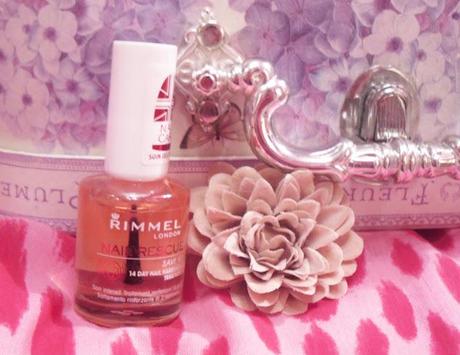 Rimmel Nail Rescue 
The only problem is is that my nails are so weak and soft. They peal all of the time, and honestly, I know I shouldn't but it's become a guilty pleasure of mine to peal my nails... I also work in a perfume shop so the alcohol from spraying it so often has only worsened their condition.
So my solution (hopefully!) is this little pink bottle of magic. I've heard really good reviews and wanted to try it out. I hope I see results after sacrificing color for the next two weeks!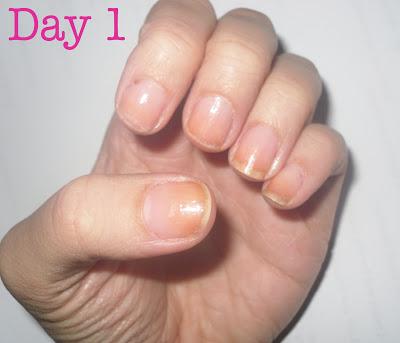 The instructions state that you apply one coat on day one, another on day two and then re-do the process on the second week. I've had them on a day so far, and my nails have already broken, so they are much short now than in the picture, and it also hasn't stopped any pealing as of yet.
But it's only the first day, and I think I'm taking my frustrations out on this product so quickly due to the fact that I'm not rocking any pretty colours. 
I've also been suggested OPI's Nail Envy over and over, but I can't quite justify the whooping £18 price tag. So I thought I'd stick to Rimmel first... I hope to god this works. I don't want to fork out £18! 
Have you tried this nail hardener? And what are the best ones you've tried? :)