Hi guys!
It's Tuesday again and you know what that means.... Twinsie Tuesday! The theme for this week is Anti-Valentine's Day and I was kind of at a loss for this one. I really enjoy Valentine's Day, call me a hopeless romantic all you want ;), so I never really know what to do for an Anti-Vday manicure. But I really am happy with the design I created, are you ready to take a look?
I started off with a base of Essie No Baggage Please. When it was dry I used the dry brush technique to create a distressed look using Lime Crime Parfait Day, Color Club Miss Bliss, China Glaze Escaping Reality, and WetnWild Black Creme. I sealed everything in with Seche Vite and that was it!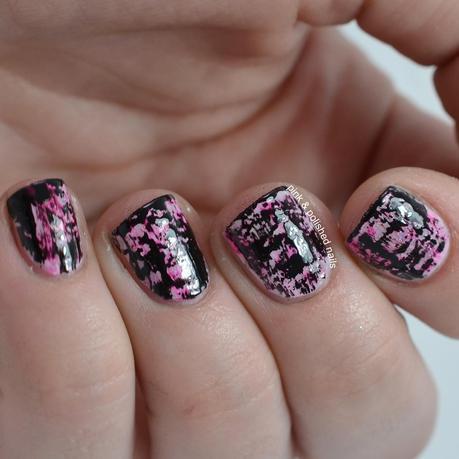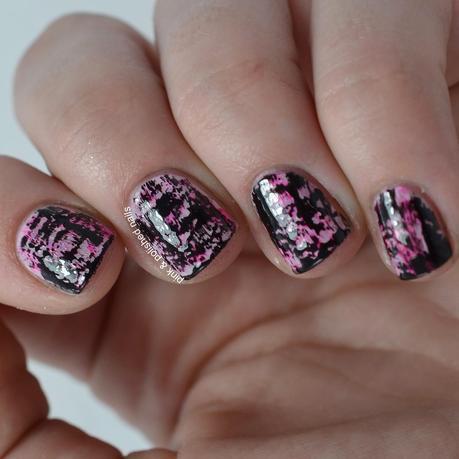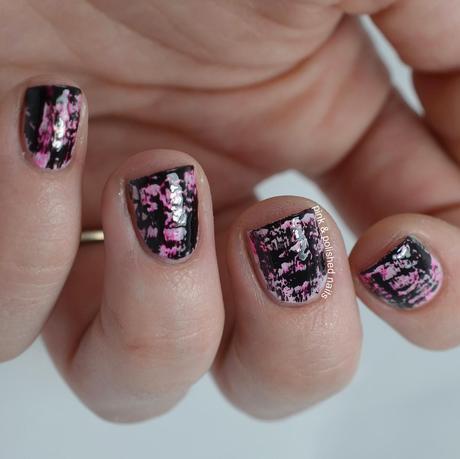 So what do you think?! Did I do a good enough job for an Anti-Valentine's Day manicure? At least I tried right? ;) Make sure you take a look at the other girls Anti-Valentine's Day manicures, I can't wait to see what everyone came up with!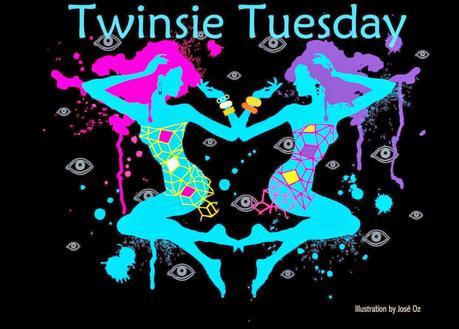 Tiffany at 
Polished To Precision
Savannah at 
Addicted to Polish
Róisín at Cuti-CLUE-les
Marisa at Polish Obsession
Lisa at The Polish Playground
Lakeisha at Refined and Polished
Kristine at Pink and Polished Nails
Jessica at Blue Velvet Lacquer
ChiChi at I'm Just Me...ChiChi
Chelsea at Nailed Blog
Bridget at A Painted Nail
Amber at Nails Like Lace
Amanda at Fashion Footing
Amanda at 

Amandalandish
Alaina at The Little Canvas
Thanks loves :)