I've offically fallen in love!
In love with this nail design! You guys know that I'm a sucker for jewel toned manicures and oh my gosh, these are SO jewel toned! ;) I won't bore you with the silly details, let's just get to the look!
I started with a base of Wet n Wild Black Creme. When it was dry I stamped over each nail using CBL Lilac Petals and Turq'd and Bundle Monster stamping plate BM-S113. I finished it off with a quick coat of Seche Vite!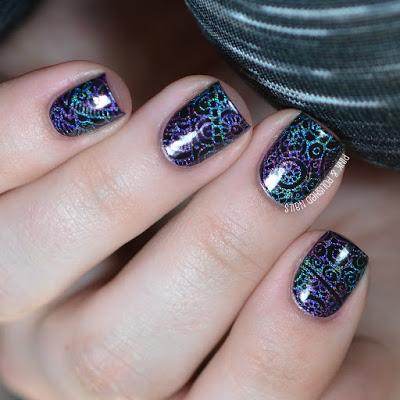 So much love! These are so fun and did I mention blindly sparkly?! I wish I had gotten a sun shot for you guys, but who knows, this may be the first manicure design that I recreate soon ;)
What do you guys think?
Thanks loves :)