I'm never going to get tired of testing out these stamping polished by Colors by Llarowe! I'm also never going to stop being amazed by how perfect they are!
I wanted to see how the stamping polishes would show up over a white base and I'm glad I tried it because the result is super cool! Want to see?
I started with a base of OPI Alpine Snow. When it was dry I stamped over each nail using CBL Enchanted Forest and Lilac Petals and Bundle Monster stamping plate BM-710. I sealed it in with one coat of Seche Vite top coat and that was it!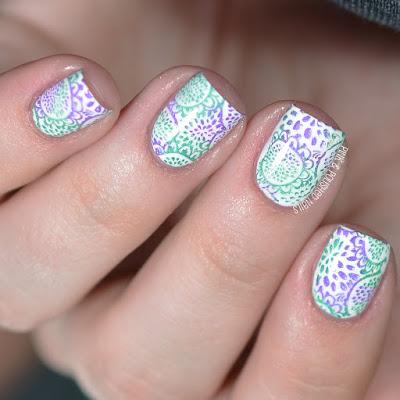 I love how stamping over the white base really showcases how crisp these polishes stamp. Getting crisp images with a holographic polish isn't a small feat and I have to say these polishes are quickly moving their way up to my favorites!
What do you guys think?
Thanks loves :)