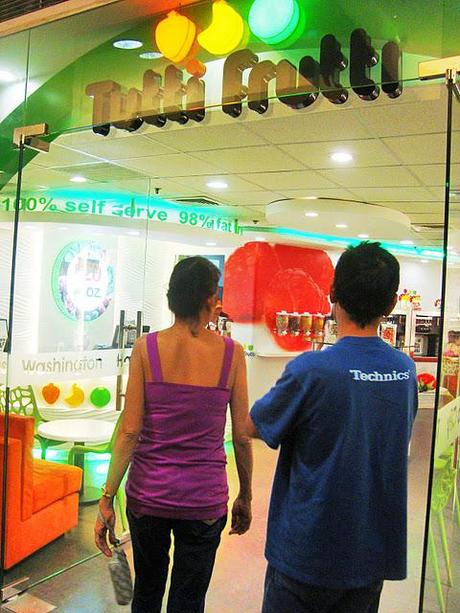 This is where health conscious and sweet-lovers meet. Tutti Frutti is a US-based specialty frozen yogurt café chain with 346 stores worldwide. It opened its first Philippine store at the 4th level of the hip and trendy The Atrium at SM Megamall in the Metro Manila suburb of Mandaluyong. It has 23 stores here in the Philippines. One of these store is located here in SM City Cebu, which was open last October 2010. Tutti Frutti is a self-service frozen yogurt cafe offering delicious and exciting flavors with over 30 toppings varieties.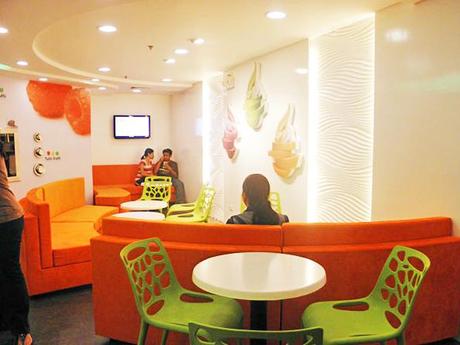 I've heard a lot of good things about this store but I never got the chance to go there and try it. Not until my little sister drag us over there. I was amaze the moment I step inside. They have cozy and colorful chairs where you can sit while enjoying your yogurt.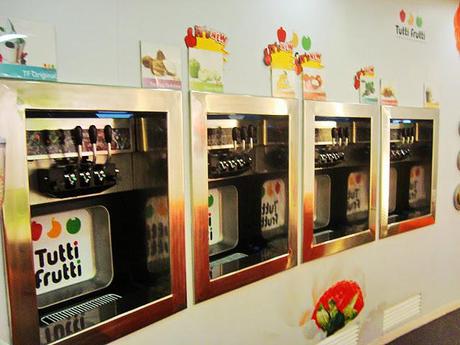 They also have these yogurt dispensing machine, with 3 lever. Each dispensing machine has 2 flavors. If you wish to combine the 2 flavor, choose the middle lever.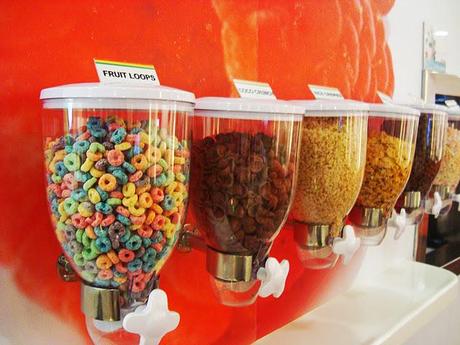 They have variety of toppings you can choose from. I love those colorful fruit loops. They are such fun to look at.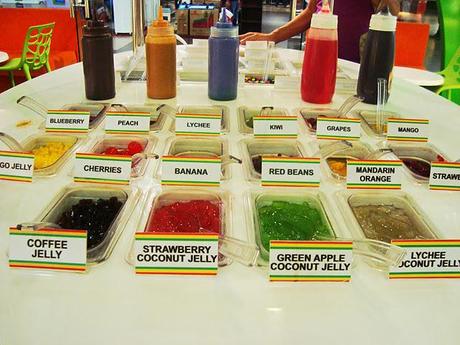 If your a big fan of fruits, you'll gonna love it here. They offered variety of fresh fruits for you to enjoy.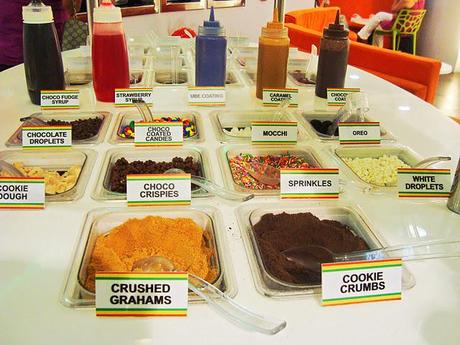 More toppings for you!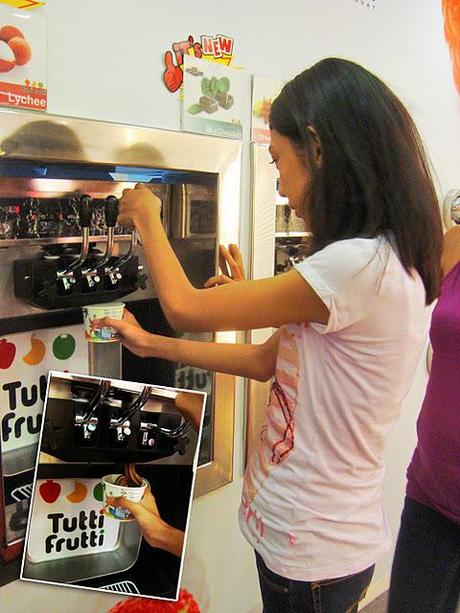 Did I mention that this is a self-service store? It's all up to you how much or how many toppings you like to put in your cup. But before you fill that up with yummy frozen yogurts and fun toppings, you should know that it cost PHP20 per ounce.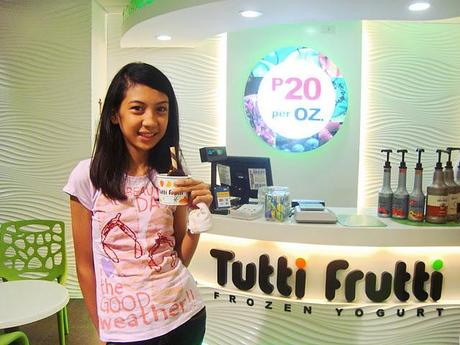 If your worried that your putting too much toppings that it will cost you a lot.  You can always ask the cashier to weigh your cup every now and then. By that you can determine if it's already enough for your budget. 
After filling up our cup with Mint Chocolate frozen yogurt topped with chocolate chips, oreo cookie, choco coated candies and stick-o---we sit in one of their cozy chair and enjoy our dessert. :) By the way, this cup cost us about PHP130. 
Location:
Tutti Frutti SM City Cebu
Unit 004, Lower Ground Floor, SM City, North Reclamation Area, Cebu City
Contact Number: 
+6332 505-4447 c/o Ms Pearl, Ms. Jackie and Ms.Diane