Hey everyone!
Today I'll be showing you a step by step tutorial on how to get the perfect red lips in minutes. Always remember, that while wearing a red lip shade keep your cheeks and eyes understated to balance the red lips.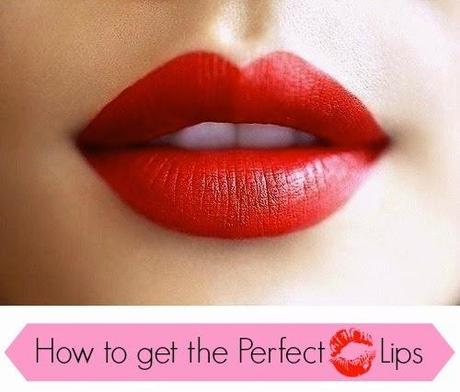 How to get the Perfect Red Lips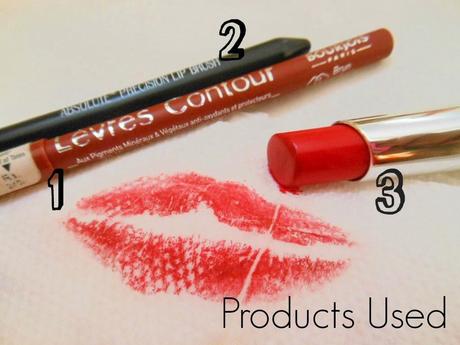 How to get the Perfect Red Lips
Products you'll need ~
a red lip liner (Bourjois Levres Contour Lip Pencil Brun Auburn)

a lip brush (Lakme Absolute Precision Lip Brush)

a red lipstick (Colorbar Sheer Creme Touch Lipstick Red Carpet)

a tissue for blotting the color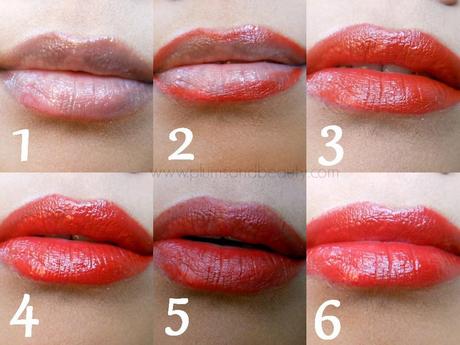 How to get the Perfect Red Lips
Step 1 : Start by applying a thick layer of lip balm before starting ding your face makeup.Step 2 : Line your lips with a red lip liner, I am using Bourjois Levres Contour lip pencil ~ a warm toned red lip pencil for brick red lip color. Start by lining the cupid's bow and proceed towards the entire lip area. If you have uneven or thin lips, this is the step in which you can create a false lip line. Step 3 : Once you have got the shape right, proceed to fill in the entire lip area using the same lip pencil. This step will ensure that your lipstick stays within the lip line without smudging and lasts longer too.
Step 4 : Using a lip brush, apply the red lipstick all over the lip starting from the center of the lip moving outwards.
Step 5 : Now hold a tissue paper close to your lips and dab gently on the lips by pressing it between your lips. Don't rub or apply pressure in this step. Just remove the excess color. This step will ensure that your lip color lasts much longer.
Step 6 : For the last step, apply the lipstick directly from the tube all over the lips.
Finished look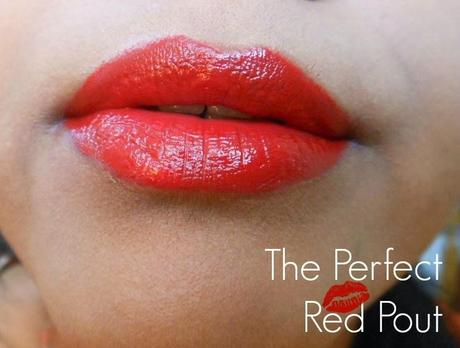 How to get the Perfect Red Lips
To complete the look, use a natural or pink colored blush and apply it on your cheeks with light hands for just a soft flush of color. 
As for the eyes, I like keeping it soft and simple with swiping a brown/black liner or kohl and smudging it with light hands. For a day time look, you can also use a beige or taupe color eye shades. For an evening look dab some golden loose glitters for that sultry look. Complete your eye look with 2-3 coats of mascara and some false lashes (optional).
Hope you liked this tutorial! For tutorials coming soon on the blog. Share your comments below.