I have always made up my mind for designing my house with stunning interiors. I will be getting married in December and settling in Dubai with my hubby our house there is very spacious. Since the past 3-4 months, I have been searching for the best compact Wardrobe Designs for our Living area, bedrooms, Bathrooms and Dining area and the most important Dressing Area. Being a Beauty & Lifestyle Blogger, dressing area is something which I am dreaming from a very long time as my love and passion stays there :p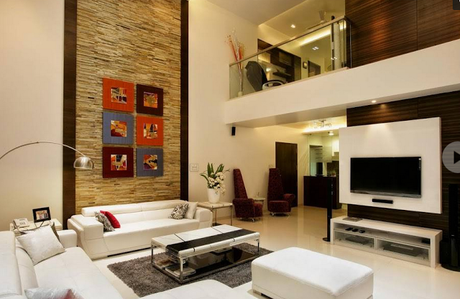 Artek Interiors & Architects/Homify
Living Area: This is the main area of any house, which is seen by everyone who visits our house. So, this should be bright and lively. So, I am planning to keep this area fresh with some wooden caricatures, soft lights and floral wallpapers. The awesome combination of beige and earthy tones adds a nice Indian touch to the decor and I'm absolute in love with it (refer to above picture)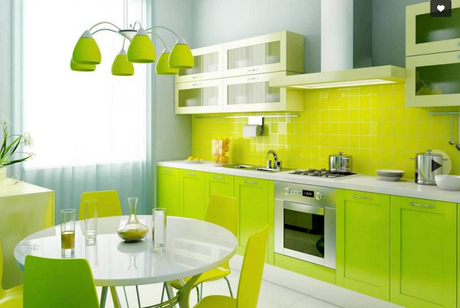 Homemakers Interior Designing/Homify
Kitchen: One more important part of a house and the place where I start and end each & every day is definitely a Kitchen. So, I want it to be very refreshing and compact. Hence, I am planning for something similar to the above design – lime greenand white combination with a small round table in between.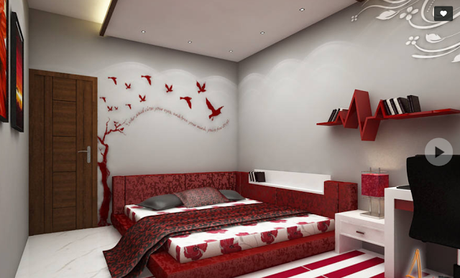 A Mans Creation/Homify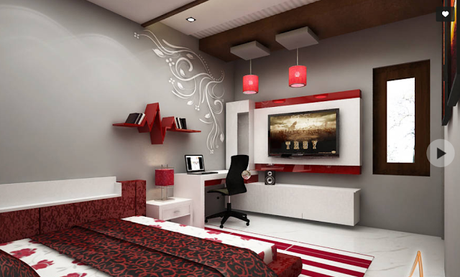 A Mans Creation/Homify
Bedrooms: I want the master bedroom to be simple yet refreshing. I love it to be bright at the same time pleasant. So, I choose a white and a red combination, similar to the above design. We will have wardrobe on one side, mini table with cabinets on one side of the bed, a study table, a LED for my hubby to watch his matches while resting on the bed and gorgeous hanging lanterns to spice up the mood.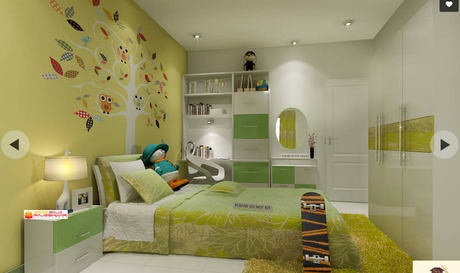 Kids Room by Neeras Design/Homify
Kid's Nursery: I want it to be colorful. So, I am planning for a design similar to the below images. On one side there will be a large wardrobe with similar color combinations and the bed will be obviously with hydraulic storage one where I can store all the bed sheets, comforters and quilts in it.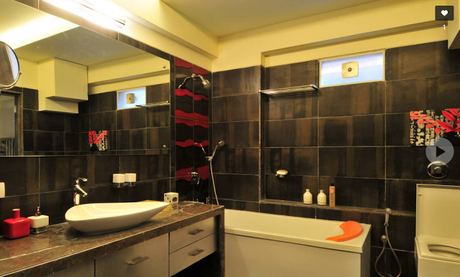 Aum Architects/Homify
Bathrooms: This is one of the toughest one to select as our bathrooms are very large and I was stuck with number of designs to choose from. It took me about 3-4 months weeks to get the one I am looking for and finally zeroed on the below one. Altogether we have 4 bathrooms and the same design will be incorporated in all.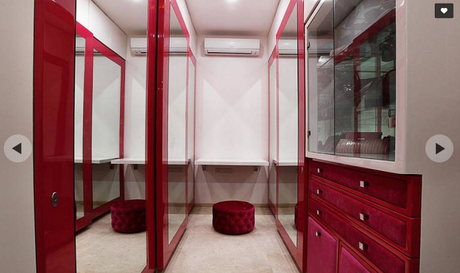 Dressing Room by Innerspace/Homify
Dressing Room: The most important one in my view is to select the most awesome design for my dressing room. So, I selected the below design with red cabinets and large mirrors on either side of the room with a little cute quilted seat for doing my makeup, etc.
So, these are the different and unique wardrobe designs which I selected after a long research. Hope you like it. Please let me know in the comment section, if you like thesewardrobe designs or not!!!