Here's an interesting and budget-friendly solution if you need a new lamp, but can't afford it, or you simply want to give your room a unique touch. The rechargeable bottle light turns your empty bottles into colourful, fun lamps.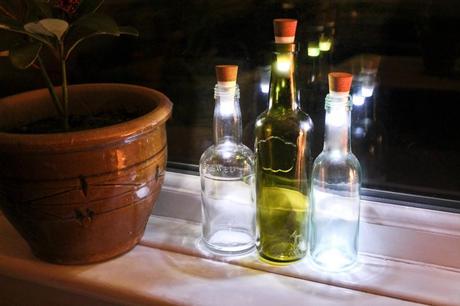 Instead of throwing out your bottles, turn them into quirky lamps.
The light is shaped like a cork and comes with a super bright LED that you charge via USB (the connector is hidden in the cork). It measures 23 x 50 x 23 mm, weighs 10 grams and is easy to carry, thanks to its compact design. You can attach it to all kinds of bottles, from beer to vintage ones, and the color will light up your room and set a great mood. You can also use the bottle light outdoors, so you don't have to worry about the wind blowing out the lit candles you placed outside.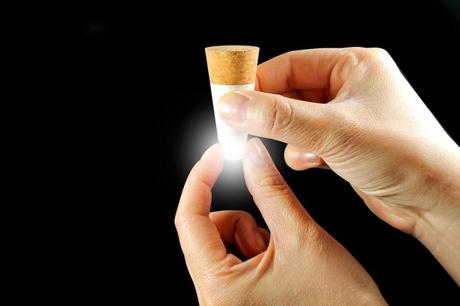 Twist it at the bottom to turn it on!
In the front is a charge indicator, that glows red when the bottle light is charging and then stops glowing once it's fully charged. You turn the cork off and on by twisting it at the bottom. The lithium ion battery will last you for about 2.5 hours and you need to charge it for one hour in order to use it.
If you want this cool, rechargeable bottle light, head over to the Suck UK and purchase it for only £10.

Check out the video below to see what the light looks like: