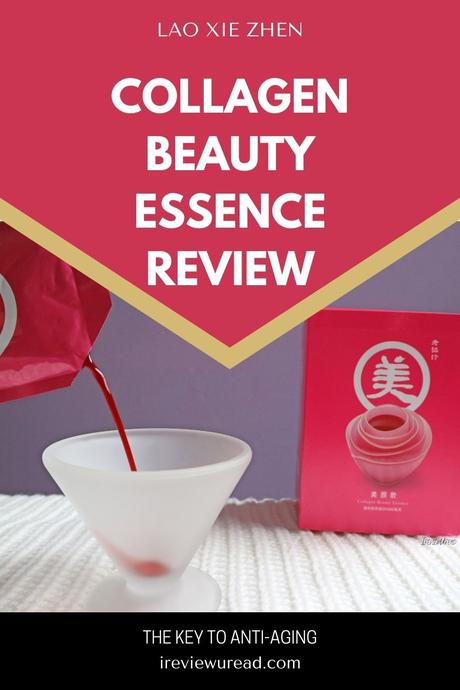 In the blink of an eye, I'm in my mid-twenties. This period scares me the most because everything is changing. Your friends are starting a family, your parents are getting older and you are still not done g rowing up. The worst part is, you are rapidly ageing from the inside out.
After the age of 20, the amount of collagen produces by your skin reduces by 1% yearly. By the age of 25, dead cells will build up more easily on your skin, leaving you with visible fine lines and even a rough-textured appearance.
That's when we can start consuming collagen orally to replace what's naturally lost through ageing.
That's where Lao Xie Zhen Collagen Beauty Essence comes into place.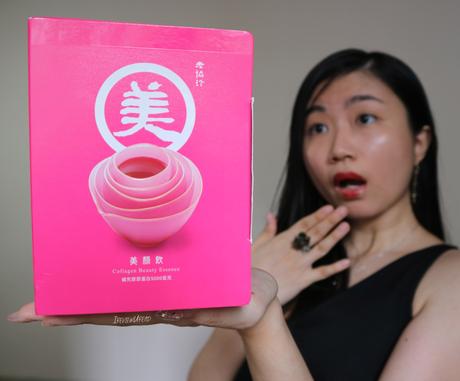 Lao Xie Zhen Collagen Beauty Essence
Lao Xie Zhen Collagen Beauty Essence is an award-winning collagen supplement that helps reduce the signs of ageing through your system. It also has many health benefits from boosting one's metabolism to aiding in iron absorption. The collagen used is one of the purest and highest grades of patented Nano Collagen Peptide [PO。OG] from Japan. It is very soluble, and it could be absorbed into the bloodstream within an hour.
Main Ingredient
This beauty essence is rich in Plant Polyphenols (anti-oxidants) and Vitamin C for it is packed with 4 types of superfoods:
Beetroot - Known to increase blood circulation and boost stamina.
Acerola Cherries - Boost collagen synthesis, increase metabolism rate, increase the absorption of iron, and preserve collagen peptide.
Figs - Helps with digestive function
Hawthorn - Help with digestion, improve blood flow, help controls high blood pressure and high cholesterol
Vitamin C - Boost immunity. Regular consumption of Collagen with Vitamin C can increase the natural collagen formation in your body.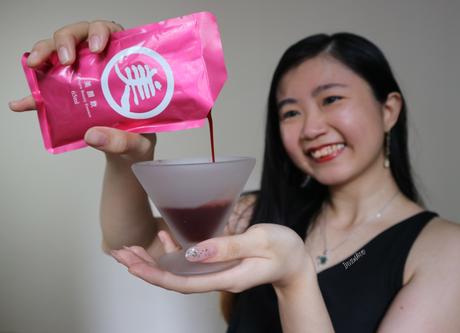 Benefits of consuming Lao Xie Zhen Collagen Beauty Essence
Prevent collagen and moisture loss
Protect against radical damage
Achieve anti-ageing
Enhance skin complexion & elasticity
Promote natural collagen production
This beauty essence has various benefits. From anti-ageing to increasing one's natural collagen production, this essence is the perfect solution for your ageing worries. Here's more of what this essence can do:
Health Benefits
Detoxification
Aids digestion
Increase metabolism
Repairs Joints
Help in wound recovery
Aids in Iron Absorptions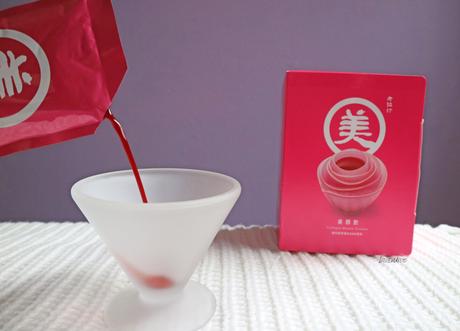 Aside from benefits for your skin, the Lao Xie Zhen Collagen Beauty Essence has various health benefits as well:
Before breakfast - so that your body can better breakdown the collagen
After exercising - revitalise muscles and connective tissues
Right before bed - so that you can wake up to a glowing complexion
When to consume
There are 3 optimal periods where you can consume the essence. It is not to say that you can't consume the essence at other times, but these periods will allow your stomach to better break down the collagen:
The 20s: Consume 1 pack every other day to build up skin foundation.
The 30s: Consume 1 pack daily to maintain youthful skin.
The 40s: Consume 1 pack daily & pair it with Lao Xie Zhen Premium Boiled Essence of Chicken for a radiant and healthy complexion.
It should be stored at room temperature.
Since your natural collagen slows down with age, there are different consumption instructions for different age groups as well: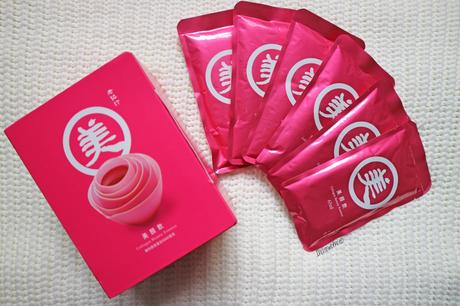 Ways to consume Lao Xie Zhen Collagen Beauty Essence
If you are on the go, you can consume the essence directly from the packet. However, if you want to enjoy the essence, you can chill it in the fridge or add some ice to it before drinking it.
Lao Xie Zhen Collagen Beauty Essence Review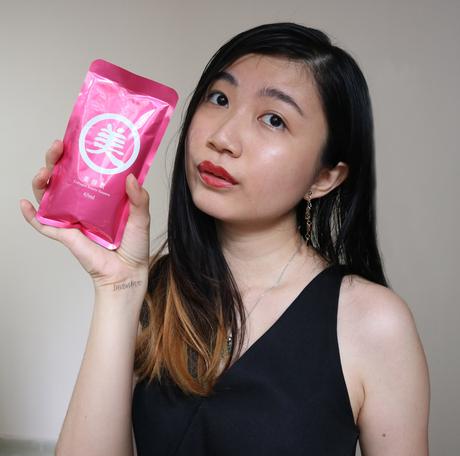 Each box contains 6 packs and each pack contains 65ml of Collagen Beauty Essence. In the beauty essence, there's 5000mg of collagen from Japan. I like how there are no preservatives, additives, artificial flavourings and stabilisers in the supplement, leaving it to be 100% natural.
Additionally, although its collagen is derived from a marine source, it does not have a fishy smell or taste due to its advanced extraction method. In fact, the essence is naturally sweet and it tastes mostly of beetroot. It slides down your throat smoothly as well.
As a person that juggles many hats, I am often running around, leaving little time for sleep. Thus, I am always going for things that are efficient and easy to use. That's why I enjoy Lao Xie Zhen Collagen Beauty packets. They are individually packed, making them easy to consume and disposed of on the go. Plus, the slick packaging makes it easy to slide into my bag without taking up too much space.
Where to get Lao Xie Zhen Collagen Beauty Essence
You can get it from Hao Yi Kang's website here.
You can check out their social media here:
Facebook: https://www.facebook.com/haoyikang.SG
Instagram: https://www.instagram.com/haoyikang
Website: https://haoyikang.sg