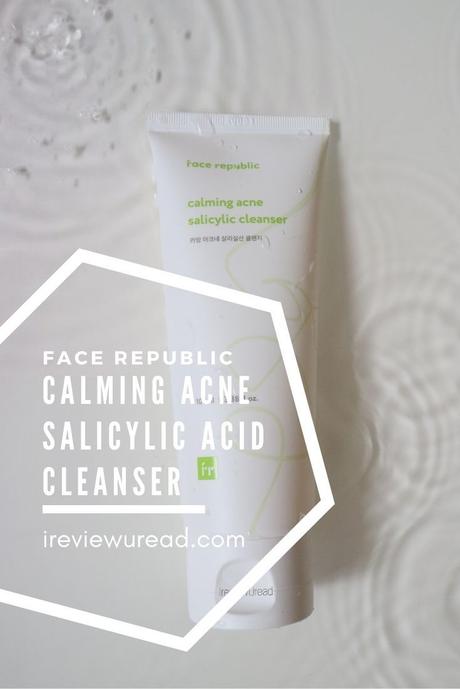 Cruelty-Free Cleanser for Acne-Prone Skin
One of the problems that I face every now and then is a pesky pimple popping up, reminding me that Aunt Flo is coming. This is especially prominent around my nose area, making me look like a red-nose reindeer.
That's why I tend to switch up my skincare during that time of the month so that I don't have to be part of team Santa Claus. That's when Face Republic's cruelty-free cleanser for acne-prone skin comes into my skincare routine.
Face Republic Calming Acne Salicylic Cleanser
Face Republic Calming Acne Salicylic Cleanser is a gel-type cleanser that cleanses the skin without stripping your skin of its healthy oils.
This cleanser has a low-pH formula that helps maintain the skin's pH level. Maintaining the skin's pH level is important because a change in the pH level can cause your skin to overproduce sebum or become excessively dry.
Thus, you need a cleanser like this that can gently wash off the impurities of the world without stripping your skin dry. Some of the impurities this cleanser remove is dirt, excess oil and dead skin cells.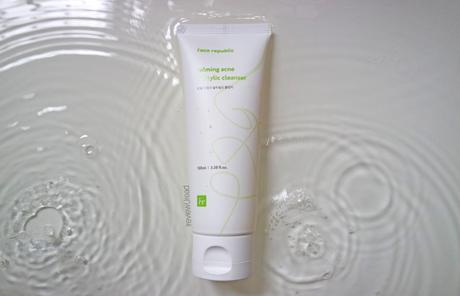 Face Republic Calming Acne Salicylic Cleanser Ingredients
Face Republic Calming Acne Salicylic Cleanser contains clean and natural acne-treating ingredients like:
Salicylic Acid - a form of BHA (Beta Hydroxy Acid), relieve and prevent blemishes. It can also remove dead skin cells, exposing the skin underneath.
Green Tea - antioxidant, improves skin's elasticity, maintains firm and supple skin.
Tea Tree Extract
These ingredients soothe the skin, calm your aggravating skin and control excess sebum. Additionally, your skin will not feel dry or irritated after cleansing. These calming and oil control ingredients makes it perfect for acne-prone skin and those with oily skin type.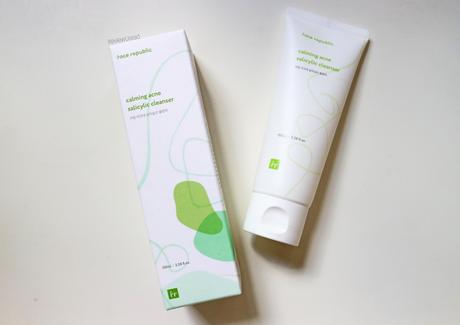 This cleanser is also vegan-certified, have no added artificial fragrance and is paraben-free, oil-free and alcohol-free. It is also dermatological tested for acne treatment.
What does vegan-certified mean?
The vegan certification guarantees that the product contains no animal ingredients or animal by-products. The product was also not tested on animals and there was no cross-contamination during manufacturing.
Aside from its natural and clean ingredients, sustainability was incorporated into its packaging as well. The box was produced with FSC certified paper. They also used vegetable-based soy ink to print the words as well.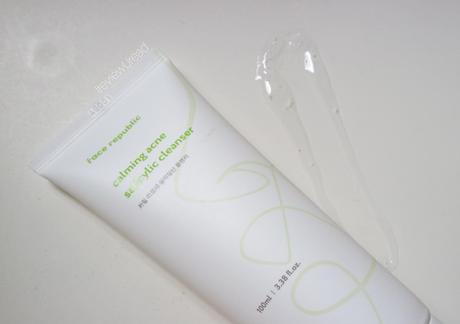 Face Republic Calming Acne Salicylic Cleanser Review
The Face Republic Calming Acne Salicylic Cleanser is suitable for acne-prone skin. As a person that becomes acne-prone during that time of the month, I decided to give it a go.
After using the cleanser, my face felt squeaky clean and clear of excess sebum. I try to have it not directly contact my eye area for it did feel too strong for my delicate, dry skin there. However, if I foam it up with water first before circulating it around my skin, it felt fine.
The cleanser have a minty, tea tree oil smell that is sure to wake you up. This cleanser is an acne care product so I would recommend this those with oily skin and acne-prone skin.
All in all, I have not seen any breakout ever since I started using this cleanser.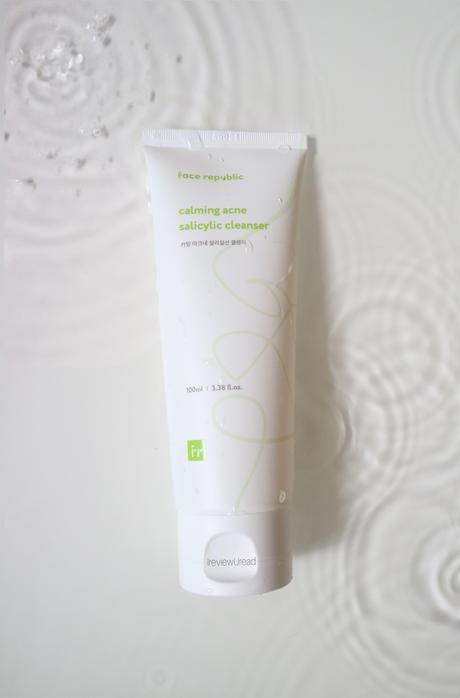 Get your Face Republic Calming Acne Salicylic Cleanser on Zalora or Shopee.
Read more about Face Republic product reviews here: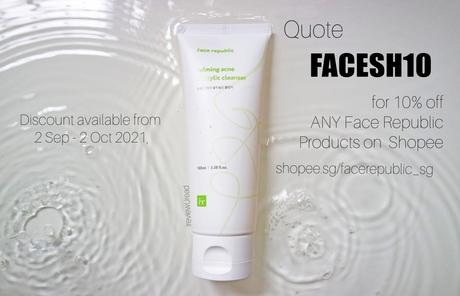 Face Republic Discount
For all you IreviewUreaders! I have good news for you. From now till 2 Oct 2021, quote FACESH10 to enjoy 10% off ANY Face Republic products on their Shopee site.