This is a cute folding out card for the children to make for someone special, like Mum or Mom.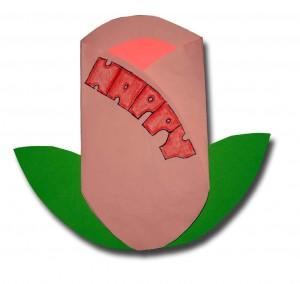 I have made a template for you to print out and use if you want, or you could just use the pictures as a guide as it does not need to be exact. If you want to just have a go making the shape, then fold the paper or card into three first so that you have two flaps that open out. Then cut the shape of the tulip top and bottom. Cut an arc on each side of the flaps as pictured here.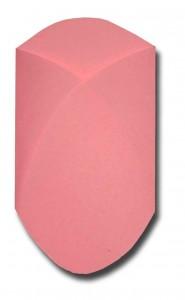 We had also added a piece of paper to the inside so that it peeked up above the flaps. I didn't check to see if an actual tulip has this but we thought it looked better for it.
When it is opened it will look like this, except this was before we added the bit of paper on the inside.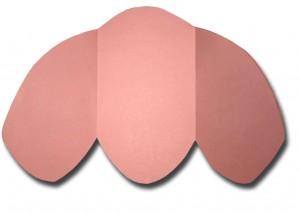 We thought that some leaves would look good with it. We just cut some shapes out and glued them to the back of the card.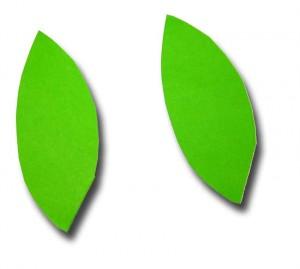 Then I bought in an expert in the whole childrens making mothers day cards to help me, a child, to help make this mothers day card. She designed and added the details.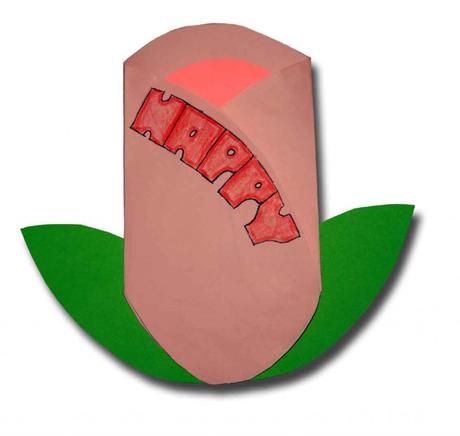 Including a cute little surprise on the second flap.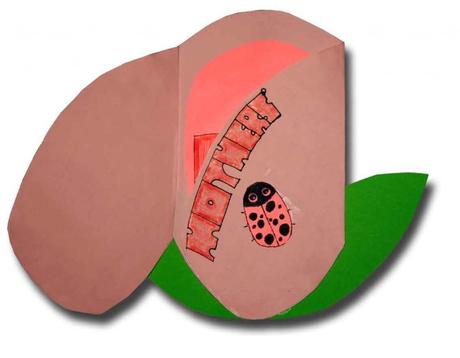 I thought it was funny that as it is not Mothers Day yet and she was helping me make this for this site, my child helper could not use her real name as it is not really a card from her to me. So her chosen nom-de-plume for the project was Joe.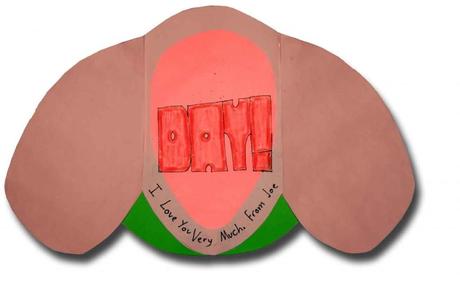 Did anyone else think that the card opened up looked a bit like a dog? I did and so make a Tulip Dog Card too.