Such a simple paper craft that children can do to make a useful little present AND recycle at the same time.
We had so much fun making fancy shaped Bookmarks from Envelope corners, and Shamrock Bookmarks that I had a search on the internet for some other envelope corner bookmarks and only then realised that we had made it all much harder than we needed! I still love the shaped ones we made, but it can be so much easier! For these ones we just cut the corners off the envelopes and drew on them or glued paper on them – and our bookmarks are ready to use!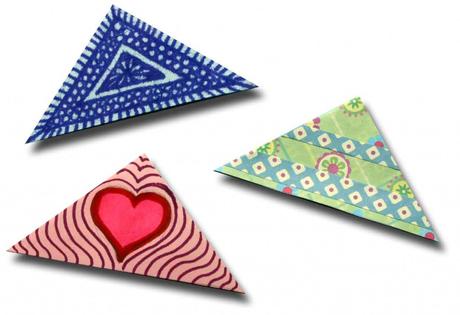 Of course I just might need to buy more books now for all the bookmarks!