What a fun way to combine craft with a pretty setting for serving some treats.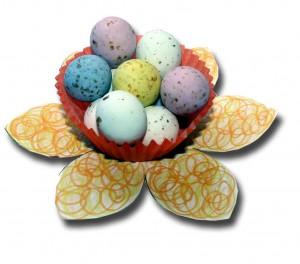 I found this at Daffodil Candy Cups on Martha Stewarts site, and she also has a handy daffodil template. I thought this was perfect for those pretty little Easter Eggs.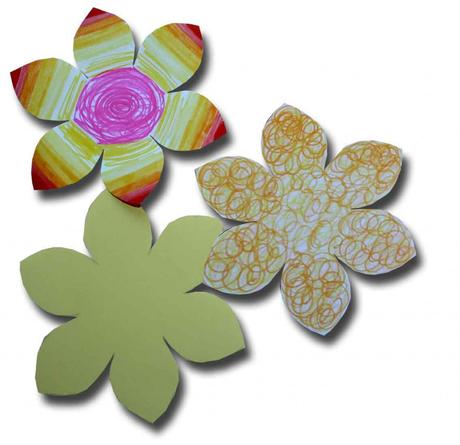 You can use desorated papers to cut out the daffodil shapes, but this is perfect for children of all ages to decorate the daffodil shapes. If you wanted, you could not tell them what the plan is for the flower shapes and have a very cool surprise for them at the table on Easter day!
Sit or glue mini cup cake cases on the cut out daffodil shapes.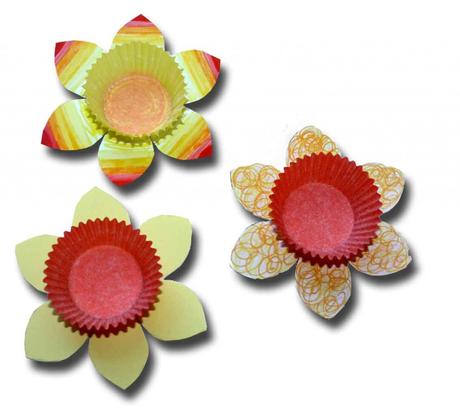 Fill with treats!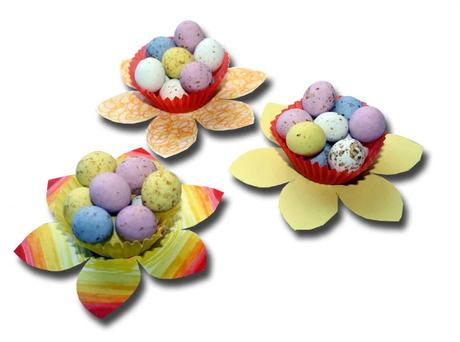 I had a bit of a problem initially, I could not fit all the pretty eggs in the cup cases, but the children helped me work out a solution – we ate them!!