The Easter celebration is another great excuse to do some paper craft with your children!
Creative cup cake case craft for candy!
Cup Case Daffodil Candy Cups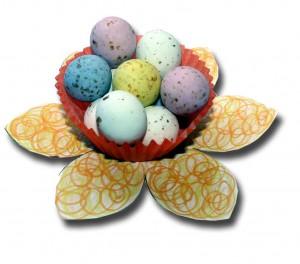 A simple shape to decorate and then it makes a perfect egg holder.
Chicken Easter Egg Cup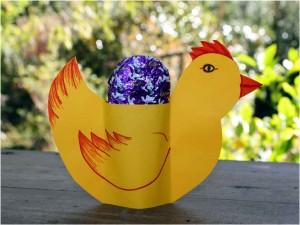 Thumbprints are a perfect egg shape, just add a few decorations for some cute Easter eggs
Thumbprint Easter Eggs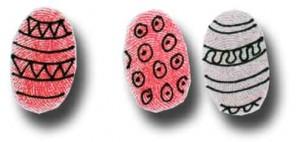 Use those cute and clever thumbprints to make a special Easter themed greeting card
thumbprint Easter Egg Card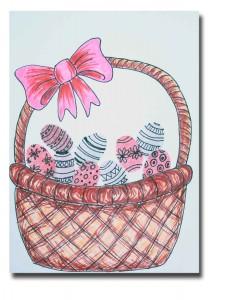 A very cute craft that is great for Easter treats.
Paper Plate Easter Bunny Basket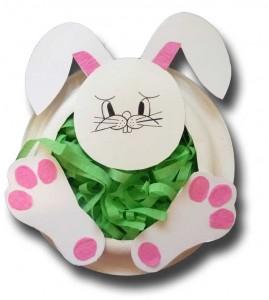 Something very cool for older children to craft up for Easter.
Translucent Tissue Paper Easter Egg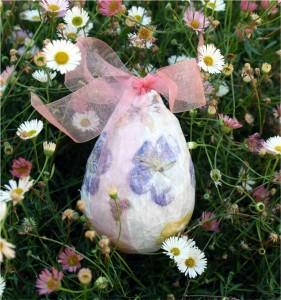 A simple idea that can be decorated in any way you like.
Paper Plate Easter Basket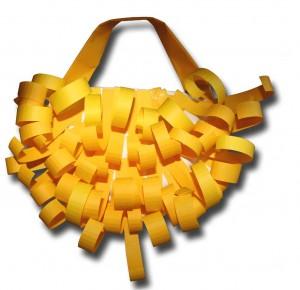 Super simple paper craft for Easter – super handy too!
Paper Cup Easter Baskets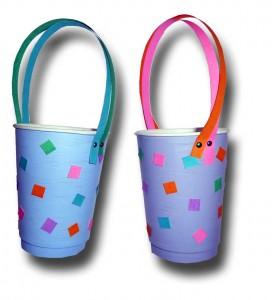 Is it an Easter bag or an Easter bunny?
Easter Bunny Paper Bag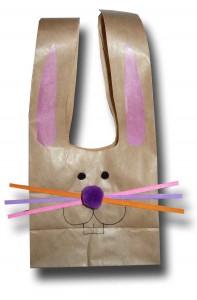 Make a perfectly Easter sized Papier Mache Easter Egg with this method.
Papier Mache Easter Egg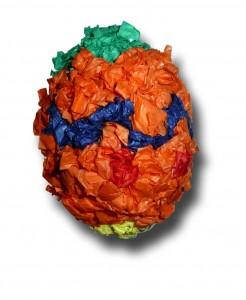 Hop to it and make this super cute bunny for Easter
Brown Paper Bag Bunny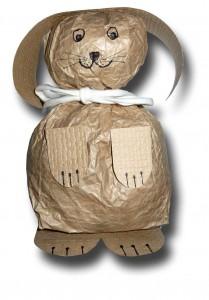 Take a simple tube and make a happy hoppy family.
Paper Tube Easter Bunny Family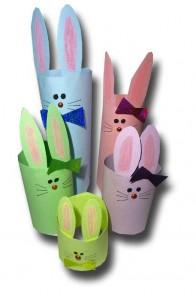 Soo cute, perfect for helping entertain little fingers at Easter
Scrunched Tissue Paper Bunny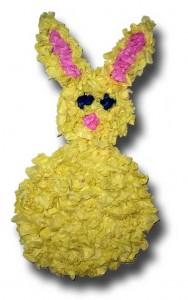 Use some concertina folds to make an Easter basket.
Easter Bunny Basket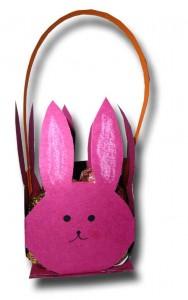 The moving parts on this happy chick will be a hit.
Happy Flappy Easter Chick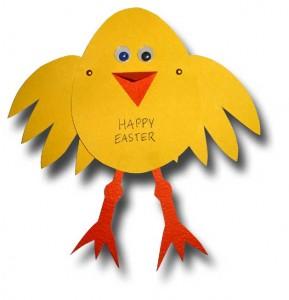 My daughter taught me this very cool Easter Egg Card Craft.
Simple Easter Egg Card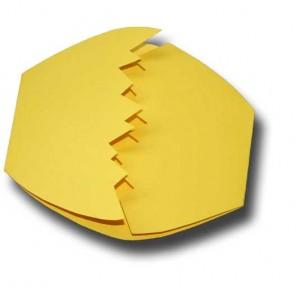 A classic craft for a classic holiday – Paper Collage Easter Eggs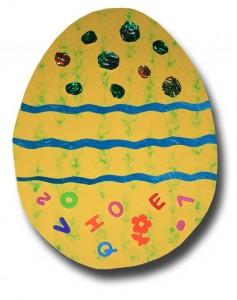 A great paper craft for dads! Try an egg version of the paper tumbler for Easter.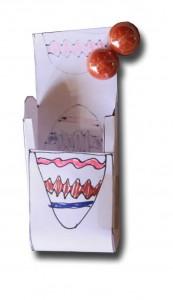 These are easy to make and we will be making them in our family for the morning Easter gifts.
See the tutorial – Starbox Tutorial or Worksheet – How to make a Starbox PDF.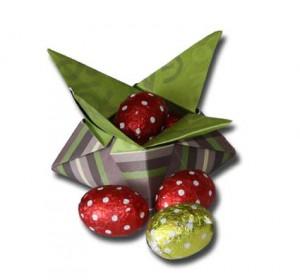 This pop-up card technique is easy for children and can be used for any topic. See the tutorial – Tutorial or the PDF worksheet – Worksheet – Pop-up Cards PDF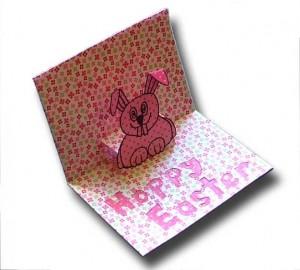 A handy dandy box useful for all sorts of things, including chocolate bunnies! Find out how to make one at the Fold-up Box Tutorial or download the free PDF Worksheet – Fold-up Box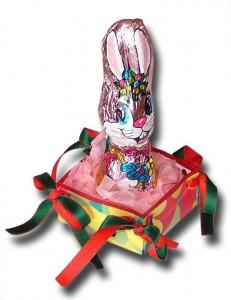 Easter bunny will have lots of help with these very cute and easy to make origami bunnies. See the Origami Bunny Tutorial or download the free PDF Worksheet – Origami Bunny.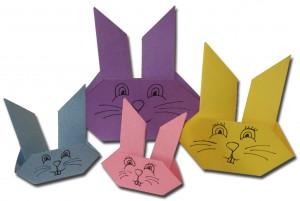 A papier mache egg to hide treats in. Made in two halves with layers of newspaper and finished with tissue paper and a ribbon to close it. See the Papier Mache Egg Tutorial, or the PDF Worksheet – Papier Mache Egg.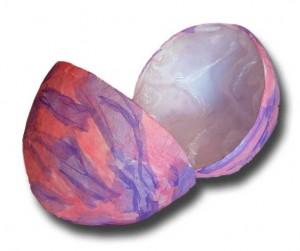 This can be a super quick activity if you are using already decorated card like this photo of one egg from all sides. Or it can be a lengthy art activity if you start with white card and decorate it. To find out how to make it please see Stand-up Egg. Check out the Tutorial – Stand-up Shape or print out the PDF Worksheet – Stand-up Shape for step by step instructions.