This is one of those paper crafts for children that let them do whatever they like with the decorating and no matter what it looks like, it will still make a cool Easter egg cup
Start with a chicken shape that has a square or rectangle for the body with the top and bottom sides measuring about 7 am long for a chicken egg. You need the straight bits to make a flat base so it stands, and it bends around the egg at the top. Trial some scrap bits of paper around your egg to work out how long that section needs to be. Cut two of the shape out – I just folded a piece of paper over and cut them both out at the same time.
On my cut out chicken shapes you can see where I ruled two lines. I folded my chickens along these lines and then glued them together up to these line – leaving the middle section not glued.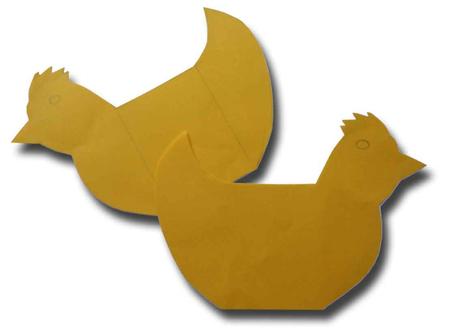 The chicken can be decorated before or after it is glued together. If the children are decorating it before it is glued together, to help make sure they color the correct sides, the mirror images, draw the eye on both shapes.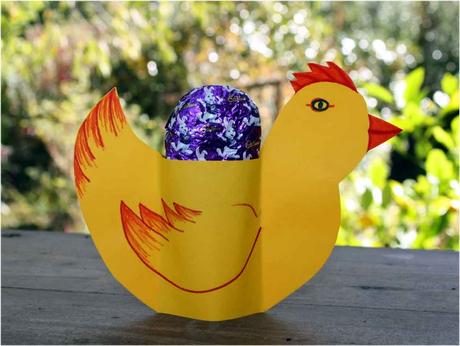 Decorate with pens, crayons, paint, feathers, glitter, collage, egg shells …