Pippi Pipecleaners came up with this craft when she was left with lots of scraps of brown crepe paper from a previous craft. The crepe paper gives the trunk lots of texture and looks surprisingly close to real bark. Make some Newspaper Trees and Paper Trees as well and you will soon have a forest.
You will need a cardboard tube, some brown and green crepe paper – brown and green, a glue stick and scissors.
Cut the brown crepe paper into large scraps.
Apply glue liberally to the tube so that when you put the crepe paper on it will slide around and create folds to make the bark-like texture.
When it dry cut straight down from the top of the tube to create the branches of the tree.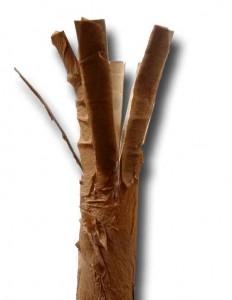 Cut thin shreds of green crepe paper.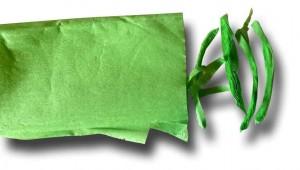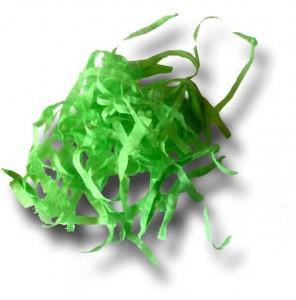 Drape and glue in place on the branches of the tree.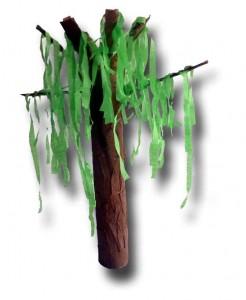 You could make different styles of tree by covering the branches in little balls of tissue paper or use real bark and dried leaves for a great autumn craft.