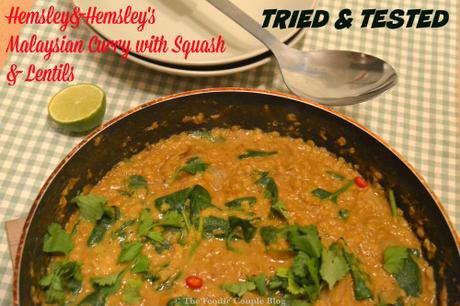 As usual, I got a few cookbooks in my haul of Christmas presents, but by far and away the most appealing was the first cookbook from sisters Melissa and Jasmine Hemsley; The Art of Eating Well. I don't really do 'faddy' diets, but their book makes a lot of sense and this year I really want to try and eat 'better'. Now I'm not going to stop eating out, or drop the carbs & sugar all together, but I want to increase the 'good' stuff in my diet, and this book seemed to be a good place to start looking for inspiration and advice.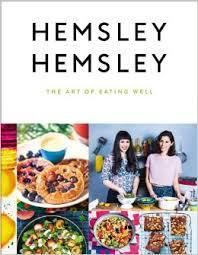 The first recipe I tried form the book was this Malaysian Squash & Lentil Curry. I'm really trying to up my vegetable intake, so this seemed like a good start. You can grab yourselves a copy of the cookbook on amazon, or there is a very similar version online here, but without the malay curry paste spices (turmeric, fennel, cumin, cinnamon, clove, chilli)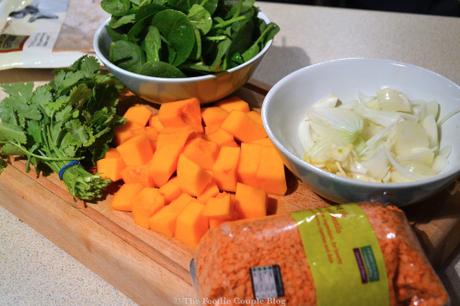 Essentially, the above is all you need, plus some spices! The recipe takes about 50 minutes from start to finish, but you could easily cut down cooking time by pre preparing the spices and prepping all the veg. Simply whizz up the spices – we used the milling blade on our nutribullet for this, but a food processor would work, then fry off the garlic and onions in the spices, add stock & coconut milk, simmer for a while with the squash in only, then add the lentils after a while then the spinach right at the end.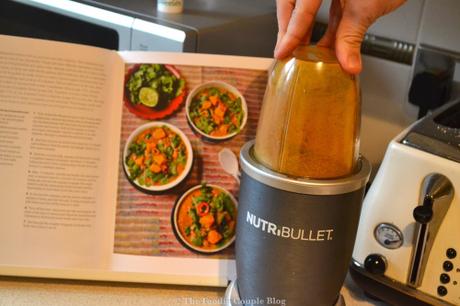 It was a really really tasty curry, and I can honestly say I didn't miss the no meat factor. We put the leftovers on the freezer, and this is definitely one I will cook again and again.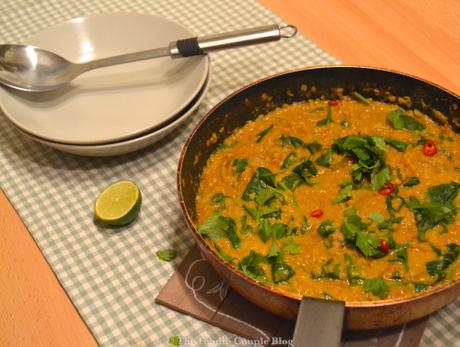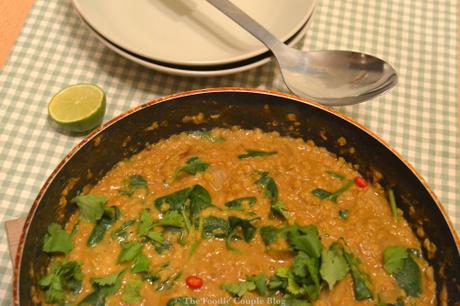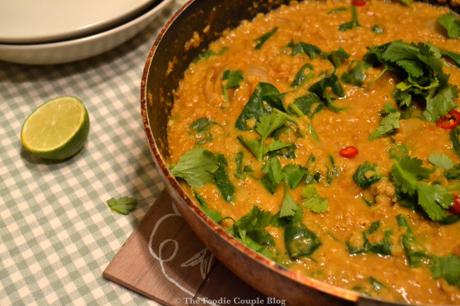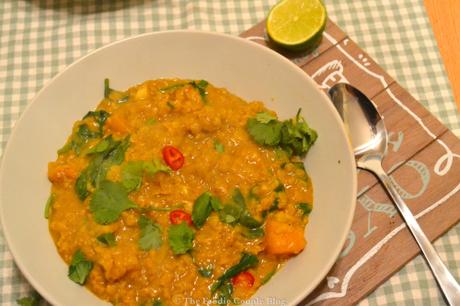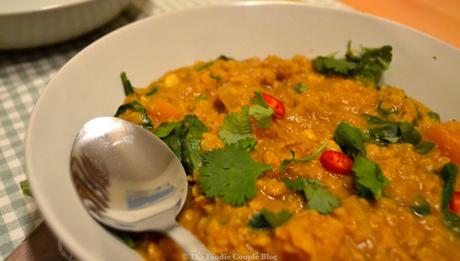 Happy eating :)