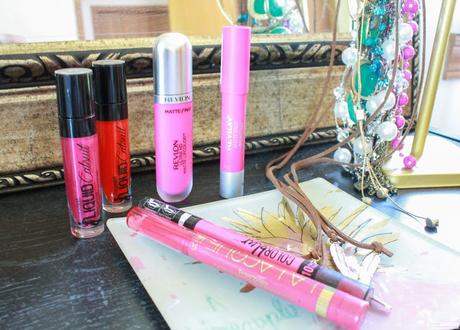 I have always been a fan of lipsticks and like to experiment with different shades and brands when it comes to both lip and eye makeup. Matte lipstick has been a rage lately and I wanted to see for myself what all the fuss was about. Today, I will share with you a couple of my favorite drugstore matte lipsticks.
Wet n Wild Liquid Catsuit
I sort of started off with the Wet n Wild Liquid Catsuit (Shades - Nice to Fuchsia and Coral Corruption) and got hooked to these. The Fuchsia has gotten me a lot of compliments, has the most staying power but is also the most drying of all the products that I tried.
Tip: A little lip balm/ Aquaphor application after (not before) you have put this on helps.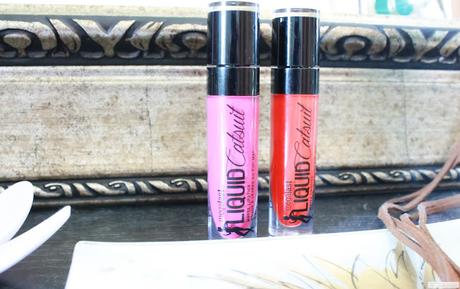 Revlon Ultra HD Matte
The shades available from Revlon's Ultra HD Matte line work well for everyday use which I didn't find was the case with Wet n Wild (Their shades are either too dark or too light for my skin tone). They have a variety of pinks and I found these to be less drying than Wet n Wild's Matte (even though they remain my favorite) . However, these have a lesser staying power and you need to reapply after eating or drinking.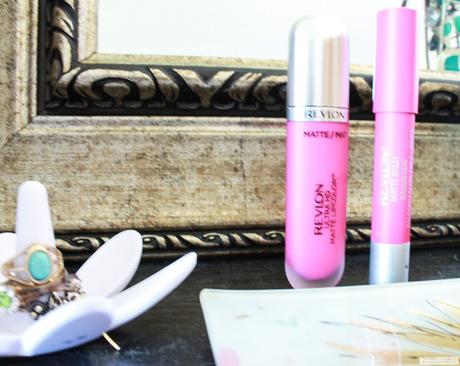 L'Oreal La Lacque & Maybelline's Colorblur
L'Oreal's La Lacque is easy to apply since it is packaged as a lip liner and if you don't like the drying effect that some matte lipsticks can have, these are super moisturizing and easy to carry around. The shades available are mostly natural and great for everyday use.
Maybelline's Color Blur has a cream pencil and comes with a smudger so you can get a soft blurred look. This does not dry the lips as much and was my favorite after the Wet n Wild lipsticks but sadly has been discontinued.