Oh HI guys!
I did it again didn't I? I went totally MIA on you T.T
My office is currently in pieces, we decided to paint the room and we both realized that we HATE painting walls LOL! So it's taking..... a while. But I had done this sparkly tribal print mani a little while ago and forgot all about it! I don't know how, I LOVE this look! 
I started by creating a gradient using Cupcake Polish Imagine and Believe. When my nails were dry I applied some Tribal Water Decals by the Born Pretty Store. I sealed it all in with some Seche Vite and that was it!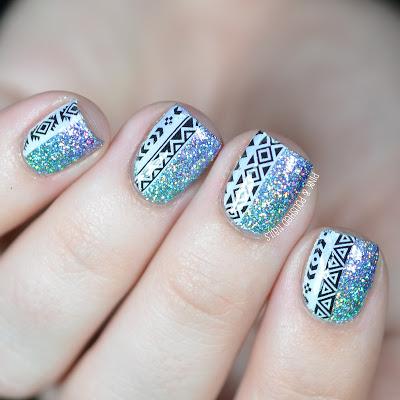 I LOVE this look so much! SO fun and SO sparkly!