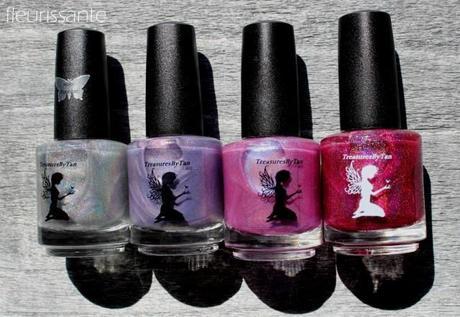 Hello lovelies,
Treasures by Tan is a new indie nail polish seller I've discovered recently. They offer frankening supplies (empty bottles, suspension base), as well as interesting nail polishes. When I saw 20% off code on their Facebook page, I could not resist getting the whole Holo Hangover collection. The full-sized collection (twelve 15 ml bottles) retails for $95, while the mini-sized collection (twelve 5ml bottles) retail for $55. The shades are also available individually for $9,5 for 15ml.
Taking into account the number of nail polishes I've decided to split the swatches into 4 parts: today I'll feature silver and pink/purple shades and the other two parts will feature blue/greens and yellow/orange/coral shades.
In general, these nail polishes have a thin formula (although some shades are slightly thicker) and majority of them become fully opaque after three coats. They are extremely sheer in one coat – when I first applied them I was like WTF? – this looks sheerer than OPI sheer tints. The second coat builds up more color – at this point several shades look pretty opaque, but some are still uneven so they do require that extra third coat (my standard is two coats).
Some of these nail polishes would work better as a top coat over a complimentary shade, so I plan to post swatches of all the polishes over a base color soon.
The holo effect is not uniform across all the shades. They are all made with grade 35 spectraflair, but some show rather strong rainbow (though not as strong as Color Club Halo Hues), while the others are pretty subtle (even in strong sunlight). Stronger holos are slightly stronger than ILNPs holos, but they are not as opaque (ILNPs are almost one coaters).
I applied two thin and one thicker coat for all the swatches and didn't put base or top coat. Click on the photo in the gallery to enlarge it.
—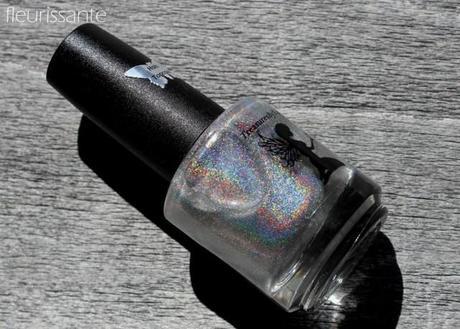 Oasis is a holo top coat, but I tried it as a regular nail polish. It looked pretty opaque in three coats, but I think fourth coat wouldn't hurt. Holographic effect is rather strong.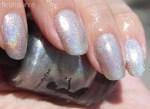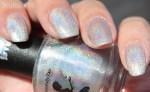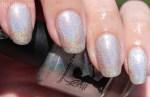 —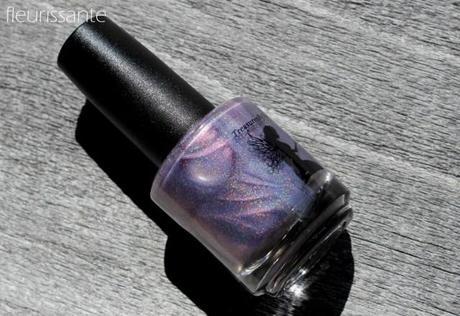 Purple Rain is a pale purple with rather subtle holographic effect, especially compared to Oasis. It was opaque in three coats.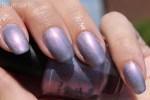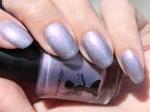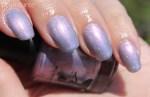 —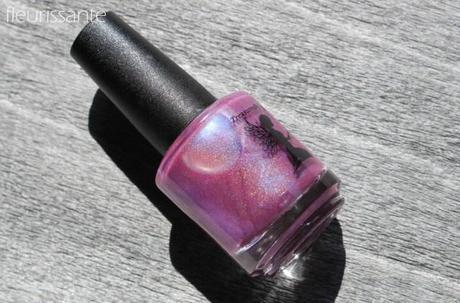 Hypnotiq Blush is a pink with iridescent blueish shift and subtle holo effect. I rather like this shade, although I wouldn't mind a bit stronger holographic effect. It was opaque in three coats.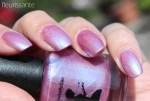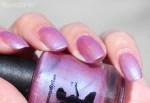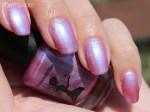 —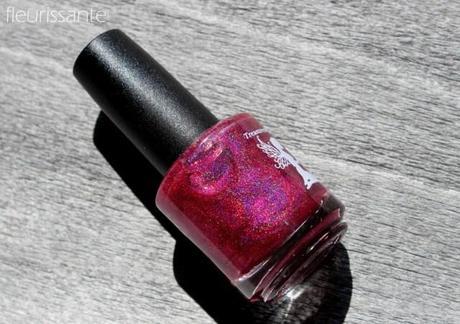 Kinky is a bright fuchsia pink with strong holo effect. Holo particles in this one look pretty chunky. As a pink lover I really like this one. It is uneven in one coat, pretty sheer in two and perfectly opaque in three coats.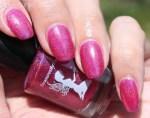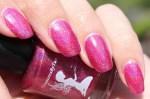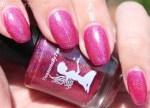 —
I like this collection a lot, but it is pretty hard to pick my favorite. If I must, I'd go with Kinky and Hypnotiq Blush (very unique, in my opinion). It offers rather interesting shades of holographic nail polishes for an affordable price (especially when you count in the discount). I'm not bothered with the need to apply three to four coats, but I can understand that others would prefer less fussy nail polish. I, on the other hand, will definitely keep an eye on the upcoming products.
You can find them at their etsy store: Treasures by Tan. Also, you can like their Facebook page, where they often share promos and discount codes.
Parts 2 and 3 will follow soon.
Thank you for reading,
xoxo Tamara
Filed under: indie nail polishes, nail polish, nails, Treasures by Tan Tagged: beauty, holographic, indie, indie nail polish, nail polish, treasures by tan