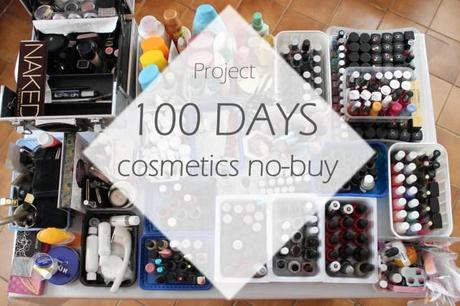 I can't believe it's been over a month since my last post. I wanted to post my no-buy impressions in October, but life got in a way so here we have it - almost a month after it officially ended.
Surprisingly (actually not, considering the fact that at the moment I barely find time to eat and sleep) this one went much better. I did failed a bit - I bought that Douglas beauty box, but I've been pretty disciplined for the remainder of my no-buy.
Sadly, my discipline didn't last very long - as soon as the midnight struck I ordered what seems to be a yearly supply of skincare, bodycare and make-up. It's so much that I won't show it all in this post but you can look forward to part two soon.
So, this is the majority of the stuff I bough.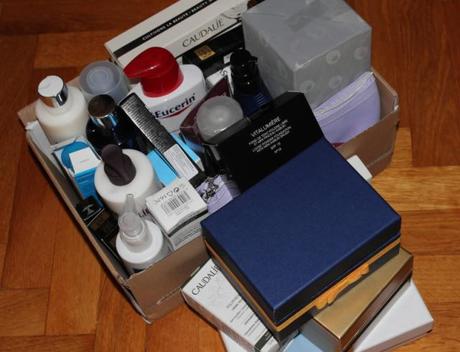 If you are interested in what and why, click to continue reading.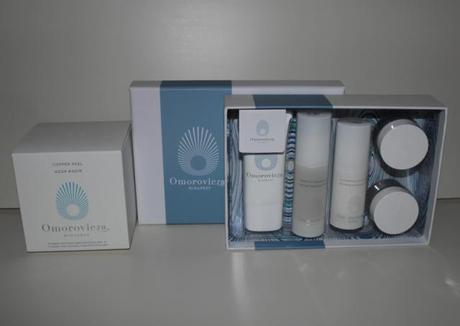 First comes Omorovicza. I've been pretty happy with their BB cream sample so I naturally had to try more. I bought Omorovicza starter set, which contains some of their most famous products (like Queen of Hungary mist) and then decided to spend an extra on Copper Peel to get a free shipping.
The items came packed in a branded box and wrapped in a tissue paper - a beautiful presentation to match the prestige of the company.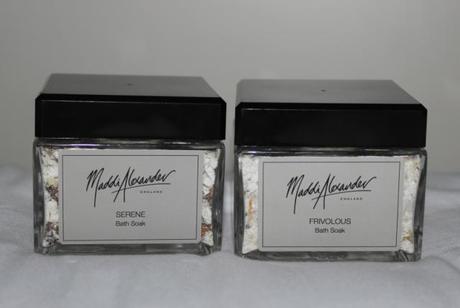 I don't have much free time at the moment, but when I manage to get 15 minutes for myself I like to take a relaxing bath. I didn't want to use bath salts as I was afraid that they might be too drying for my skin so I opted for Maddi Alexander bath soaks. I tried both and they have a divine scent.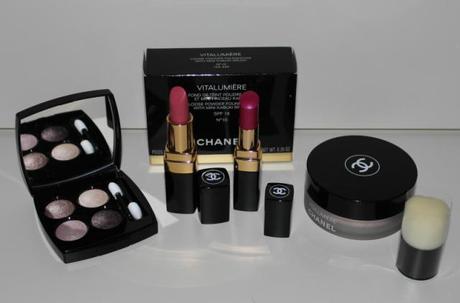 A bit of Chanel Fall collection. I got a limited edition shade of the newly reformulated eyeshadows in Poesie, a bright Rouge Coco Shine in Viva (didn't plan to buy it, but I randomly caught a reflection of myself wearing it in the mirror and I liked what I've saw), Rouge Coco in Liaison (perfect peachy nude) and new Vitalumiere Loose powder foundation (as if I needed another one).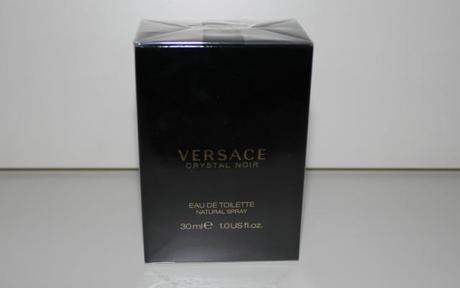 After being a bit undecisive, I decided that I rather like it, so I got myself Versace Crystal Noir.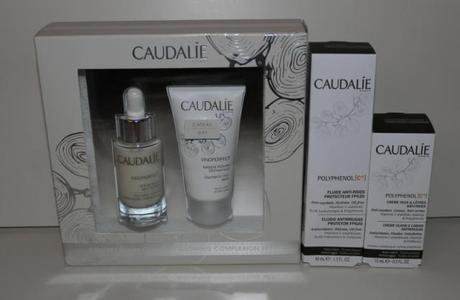 This fall I've been really into skincare, especially the one from my favourite brand Caudalie so I got myself Vinoperfect Radiance Serum set (Serum + Enzymatic Peel Mask), Polyphenol C15 Protective fluid and Eye Contour Cream.
Well, this will be all for Part 1. Part 2 will follow soon :)
Take care,
Tamara