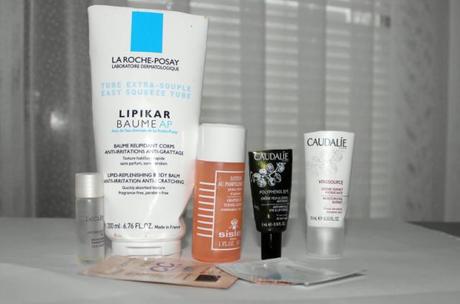 Heh, the smallest empties post ever :) Especially compared to what I used up in the last months. As I've been pretty busy, I didn't have enough time for pampering, hence no favourites post this month as I actually didn't wear any make-up. As I'm getting into a new routine, I'm starting to introduce more make-up, so hopefully there'll be something to post in October.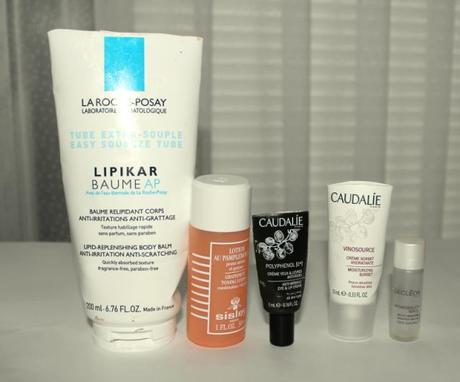 La Roche Possay Lipikar Baume AP. It is a nice product, slightly thicker consistency, but super moisturizing. It took some time to absorb, but it left my skin feeling really nice. However, the smell is horrible. I appreciate that they formulated this for extremely sensitive skin, but it really made me appreciate products with added fragrance. I don't think I'll repurchase it.
Sisley Grapefruit Toning lotion. It is ok. Only that. It didn't dry my skin out (I was afraid that it would because it contains alcohol), but it didn't make it look better either. I still prefer Floral Toning Lotion. I wouldn't repurchase it.
Caudalie Polyphenol C12 Eye Contour Cream. I can't believe that this tiny cream lasted for over three months. I'm very happy with it - it is super moisturizing and my undereye area looked much better once I started using it. I'll definitely repurchase it.
Caudalie Vinosource moisturizing sorbet. It is a nice cream, but it could be a bit more moisturizing. At the moment I don't think I'd repurchase it, but I still find it a nice lightweight cream for normal to slightly oily skin.
Decleor Aromessence Neroli Serum. It is actually oil which reminds me of Caudalie Polyphenol C15 oil (at least when it comes to scent). It is not as thick as Caudalie and it sinks into the skin faster, but I saw no results while I was using it (and this tiny sample lasted me for quite a while). I won't repurchase it.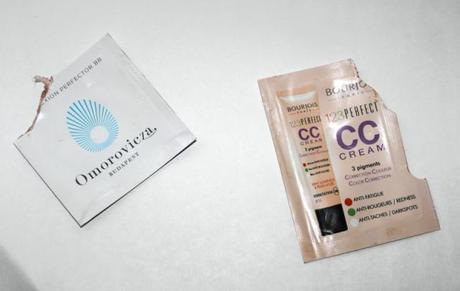 Omorovicza Complexion Perfector BB. Damn you, Omorovicza, damn you. Even though I have a bunch of foundations/complexion products waiting for their turn, Omorovicza have managed to make me want more - precisely their version of a BB cream. The scent reminds me of Carita's Voile de Beaute, but the consistency is much thicker. However, effects are very similar - not too much when it comes to coverage, but still great in evening out your skin and make you look naturally radiant. I love it and I'm considering buying it.
Bourjois CC Cream. I'm not too happy with it - it is good, but not that good to make me want to buy it. It has a pretty decent coverage, but my skin just doesn't look as good wearing it as it looks when I use LRP or Omorovicza.
It's 1AM, so I'll add the calculations later.
Thank you for reading,
xoxo Tamara