hey everyone,
are you thinking about going on holiday for the summer, about what to buy for your holiday beauty wise, well Montague jeunesse have brought out the best solution.
im going to talk about the travel pamper pack today that was very kindly sent to me by montagne jeunesse.
they were absolutely lovely in sending me this so thank-you.
anyway down to the product:
so it come in a little booklet, and in it contains 6 sachets of different face, feet, body and hair treatments.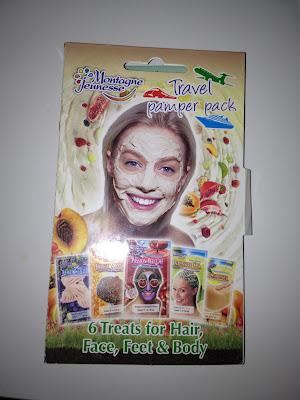 when you open it up, all the sachets are put together with a little strip in the middle (i would show you but you know how blogger doesn't like me and makes all my pictures sideways or upside down), when you want to use a sachet you just tear it out of the book and your ready to go. they have been very clever with this because they have used all citrus and invigorating scents/smells with this which is perfect for when you are on holiday, or to get you into the perfect holiday mood, it is small enough to take on a plane, and will fit in your luggage and you don't have to worry about bringing it back because the contents can be thrown away after you've used everything. the other plus is that they do NOT test on animals, or any of the ingredients, i think it can be recycled to (don't quote me on that though) and its made from natural ingredients where ever it can.
hair mask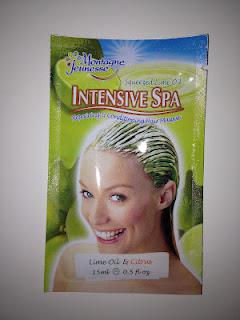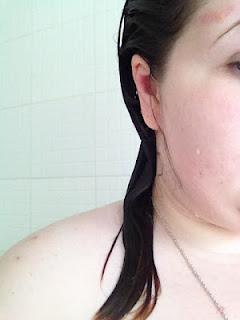 i thought it was going to be green like on the picture but no lol, anyway this mask smells absolutely amazing, it has real squeezed limes, oranges and lemons, it smells just like the original source lime shower gel (and i love that stuff) so yummy, you pop it on after you've shampooed, you rub it in leave it on for 3 mins (thats what it says :/) and wash it off, now i don't know whether you need to apply a conditioner for this, it doesn't say so so i persum not, i just put a bit of leave-in-conditioner with it, its a god send. it makes your hair really soft and great if you just got out the chlorine filled pool.
body wash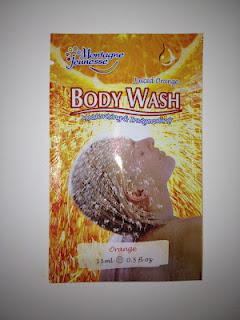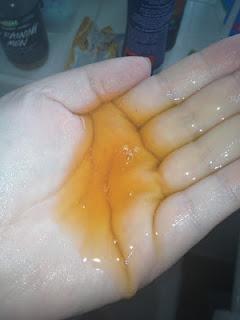 i love this, you get 2 sachets in the pack so you can use them both or give one to someone your on holiday with, better then those shower gel freebies you get. It smells amazing!, it has pressed orange juice in there, and you can actually smell it, and feel it aswell, its abit more like a actual gel, you know some shower gels are like water and then foam, this one is an actual gel that foams up really nicey and once you wash it off it makes you skin feel so nice and soft, like its been moisturized but it hasn't.
skin smoother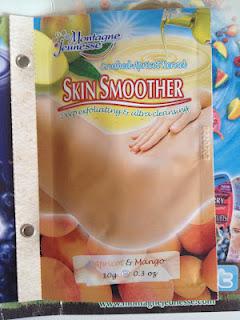 (you can see what i mean a little bit by the ripping the sachets out here)

 this is an exfoliators, its not really clear on the packaging, and it doesn't really tell you how to use it, im sad and like to read all of the packaging :D, so i didn't know you had to use it in the shower until i read it properly. anyway this is a thick browny cream that has large but soft exfoliating pieces in it, im guessing they are some kind of fruit shell pieces, from my experience with exfoliators (i own alot) it is really soft on the skin but does the job, it would be good if your exfoliating to put a tan on, or you put the tan on before your holiday and now your getting browner you can start to exfoliate the fake tan away. it smells amazing aswell, as it has apricots and mangos.
foot cooler

and last but not least the foot cooler, now this is abit weird, its a cream but then turns into kind of like a powder as you start to rub it in, so you can actually leave it on your feet, you don't have to wash it off basically, its really nice, you can smell the blueberries in it, and it does really cool down your feet if you've been walking alot or if your feet are abit sore from being sunburnt, it does happen, it will calm them right down without stinging them because they use all naturally gently ingredients.


 you can buy these off the montage jeunesse website, they retail for £5.  http://www.montagnejeunesse.com/gifts/travel-pamper-pack