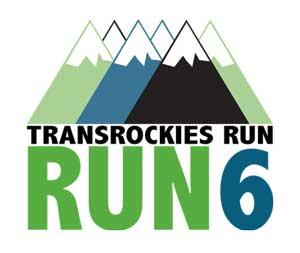 In 2013, 500 runners will once again take on the wilds of Colorado in what is affectionately known as 'Summer Camp for Adults'. New this year the TransRockies Races Series is pleased to announce the TransRockies 6 day solo category to the world renowned TransRockies Run.
In 2007 the TransRockies Run began as a 6 day, 2 person team trail running adventure known as the RUN6. Covering over 120 miles and 20,000 feet of climbing the run has followed a route from Buena Vista to Beaver Creek since 2008. 2010 saw the addition of what has become the wildly successful 3 day solo, RUN3. This less daunting distance offered runners the opportunity to experience the event with a smaller time and training commitment and created a stepping stone to the RUN6 Team.
Since 2010 there has been a subtle but ever growing request for a solo category over 6 days. While running with the right partner is magical, it can be challenging to find tht right partner, and some runners simply prefer to go it alone. The addition of the RUN6 Solo opens the event to all runners enabling them to test their minds and bodies on an individual basis if they prefer. RUN6 Solo athletes will be treated to the same world famous TransRockies Run hospitality, support, food and accommodations as the RUN6 Team athletes.
Registration is set to open March 18th, 2013 at 10am MDT. Less than 100 spots are available for the RUN6 Solo as current registration has topped 400 with a total event field limit of 500. Categories include Open Male and Open Female. ­The registration fee is $1499.00 USD.
Visit TransrockiesRun for more details.
From Multidays.com, post TransRockies 6 Day Solo Option 2013