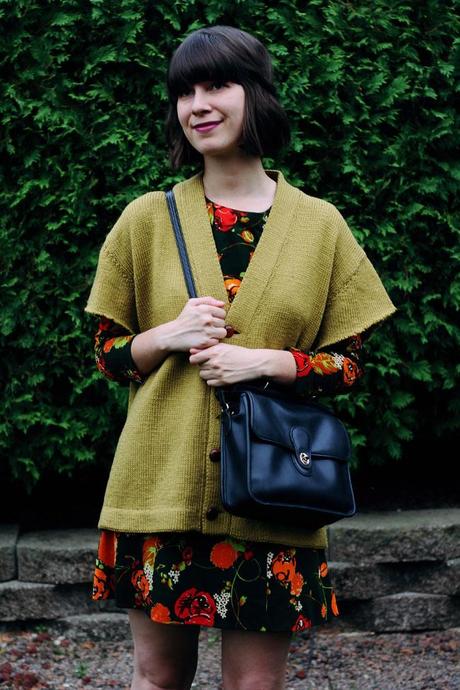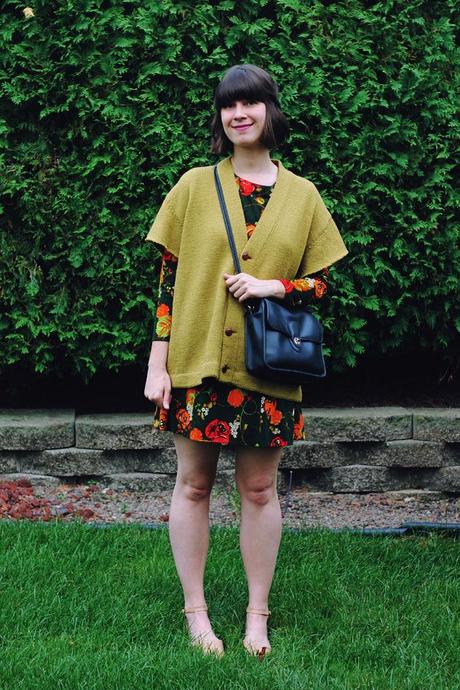 So, this sweater. I have plans for this sweater and I'm not sure if it's going to end up abominably or not. It probably will, knowing my crafty skills. I got this chunky knit from Goodwill about a year ago and its sleeves were so huge that I could probably cut them off and wear them as a tube top dress. So that's what I did- cut them off, that is. And I absolutely love it as a short sleeve sweater (how cute is it as a layering piece, eh?) but I'm very over the color. It doesn't really go with anything in my new wardrobe and I don't feel very me in it. So the game plan is that I'm going to dye it black and fall back in love with it all over again.
So I bought the dye, I bought the bucket, and I have all the supplies nervously sitting next to my nightstand. For about a week now. The thing is, I suck at anything DIY. Like one time I was turning a dress into a crop top and I- without even a moment's hesitation- cut straight through the zipper, thinking that that would be fine. It was not you guys, it was not. How can you zip a zipper that has no zip? You can't. Imagine my surprise.
So my bucket is waiting anxiously by my nightstand, eyeing me like I'm the angel of death. Because I probably am. Have any of you tried this before- dying a knitted sweater? Any tips would be greatly appreciated!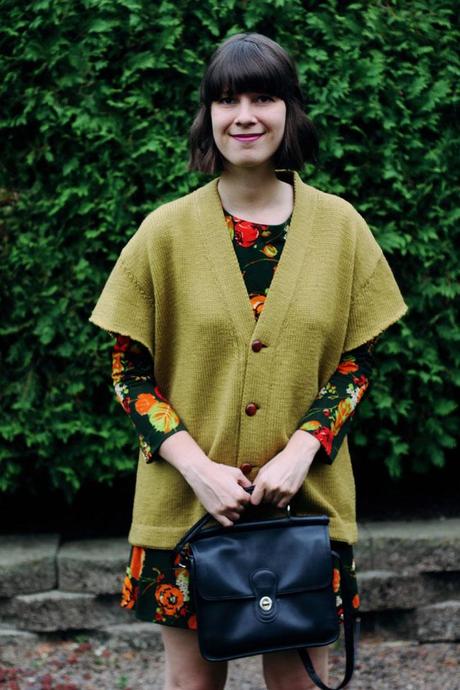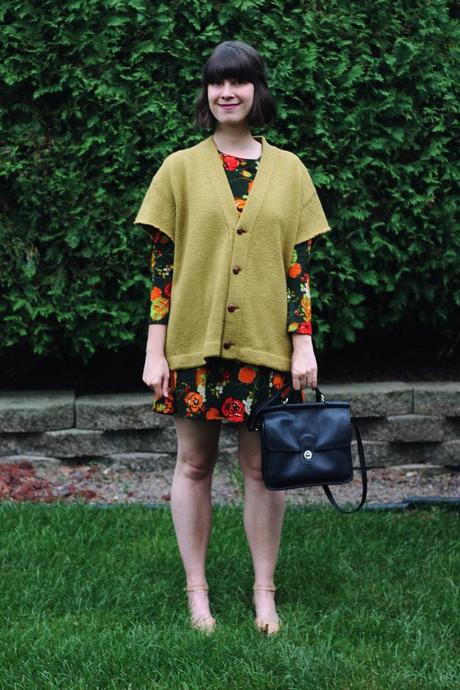 While the sweater may or may not be on its way to the chopping block, this wonderfully retro dress is safe. I got this fun number from the Etsy boutique New Old Fashion Vintage, which is a store full of feminine, minimalist vintage. I know some of you are apprehensive about trying vintage because some of it can feel rather costumey, but this store carries pieces that are timeless and always well tailored. That and Amelia, the owner, is just about the sweetest, most likeable person to boot. So if you're looking to update your fall wardrobe, definitely give her store a try by visiting New Old Fashion Vintage here!
And just to entice you a little, here are a few of my favorite picks right now. That first dress is a maxi turtleneck dress- how amazing is that?



ONE| TWO| THREE| FOUR


DRESS: c/o New Old Fashion Vintage
SWEATER: Goodwill
SHOES: Old Navy (recent and only $10!)
PURSE: thrifted