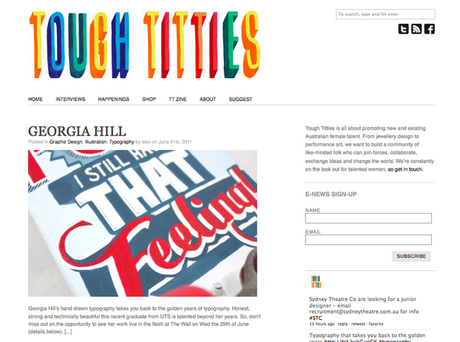 Hello gentle readers,
The weather in Toronto has been awful lately and that combined with a crazy schedule has made it hard to get my photography done for my daily style posts. But, while we wait out the weather I wanted to introduce you wonderful women to "
Tough Titties
" a blog and online journal that my old friends from Australia have been running for a while now and they have just released their first two publications and I felt the need to share my love for the site and my appreciation for their work to you awesome and fashionable people.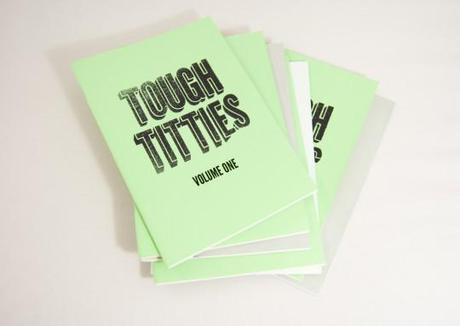 "Tough Titties is all about promoting new and existing Australian female talent. From jewelry design to performance art, we want to build a community of like-minded folk who can join forces, collaborate, exchange ideas and change the world. (They're) constantly on the look out for talented women,
so get in touch.
"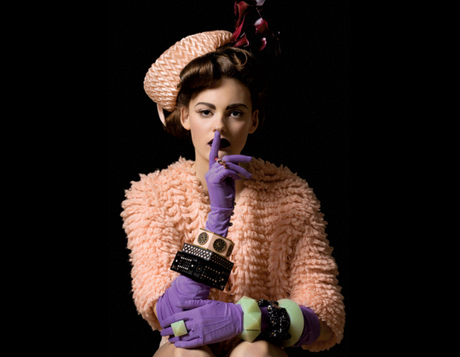 The articles and interviews about these influential and inspiring women as fascinating and I'm never at a loss for ideas on fashion or art after flicking through their website. Through this blog I found out about the wonderfully weird and whimsical work of Elke Kramer whose range of geometric, bold and bizarre designs give me ideas about how to style my own accessories and gives me the courage to be a little more bold with the choices I make. They also just released an unbelievable article on Georgia Hill's illustrative and handlettered typography that harkens back to the golden ages of typographic history.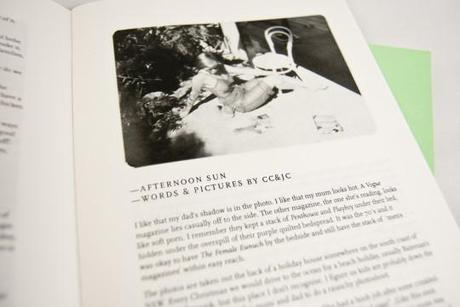 One of their new releases is a "collection of stories about women that we would want to read and which reflect the interests, politics and creativity, opinions, daily lives and experiences of women. But no the kind that would appear in a glossy magazine next to adverts for anti-aging cream. These collections of writing integrate reflections on issues such as sexuality, revolution, passion, travel, motherhood, sadness and the bizarre. Ranging from the hysterically funny to the bitingly radical with most falling somewhere in between."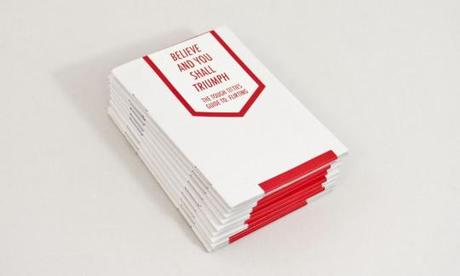 The Second is a Tough Titties Guide to Flirting. "Tough Titties are pleased to present the first in a series of guides for everyday life. This introductory issue is your pocket sized guide to flirting. Next time a potential flirt is on the cards and you feel yourself panic—whip it out, have a read, then—Game On!" - I can't wait for more of these Guides to life as the writers snappy writing never leaves me without a smile on my face.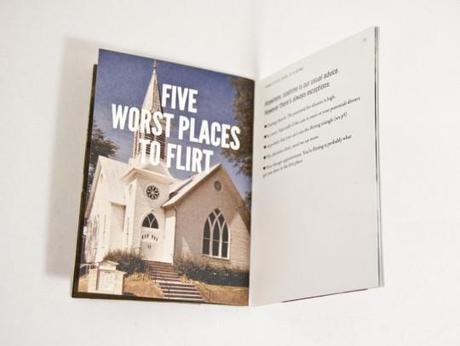 *all images are from Tough Titties