So, my super lucky self won a contest for Toronto Comicon 2014 where I got 4 weekend passes and two bags of swag. How awesome is that?! I went after work on Friday with my friend Navjeet.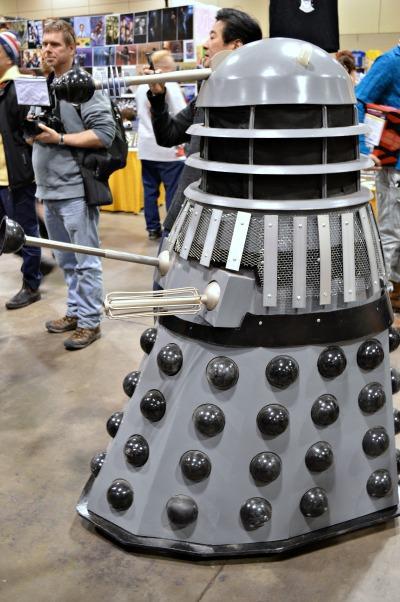 I loved seeing these Daleks roaming around the Con. "Exterminate!"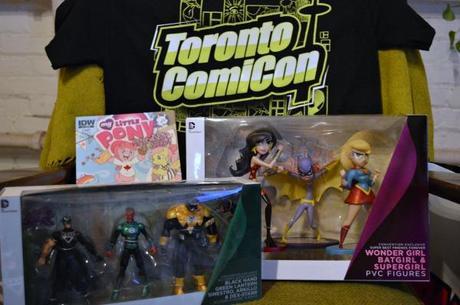 This is what I got in my swag bags. I actually got two of the Toronto Comicon t-shirts. I swapped out the larges in the bags for a medium (to wear to bed) and a small (to wear out). I also got two copies of the My Little Pony comic, which I'll be giving to my cousin's daughters next weekend. The figurines are both San Diego CC exclusives. I'll likely sell the Green Lantern one though. It's selling for about $80 on ebay, but I'll hold onto it a bit to see if the price goes up.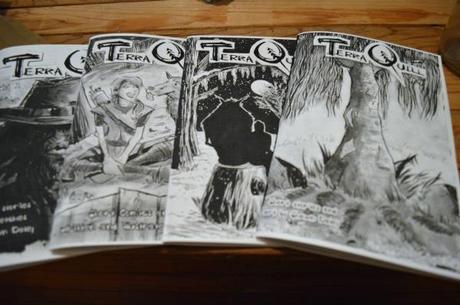 I picked up these 4 free comics by a local cartoonist, Shawn Daley. I really enjoyed them and will look out for when he releases a full book. I want to read more stories from the TerraQuill continent. He's all about passing them on so if anyone would like to read them, let me know and I'll send them your way!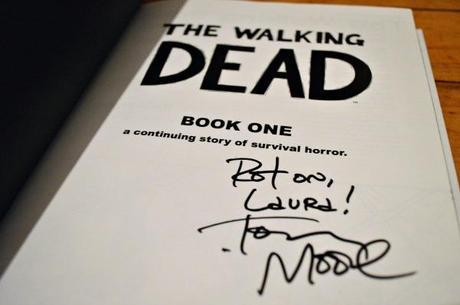 Last but not least, I went and got The Walking Dead artist Tony Moore to sign my Book 1. He's really nice and I didn't even have to wait in line. Rot on!
Come back tomorrow for what I did on Day Two!
~Laura