This past Monday night, Torchy's Tacos made a huge splash with their epic preview event that was open to the public in San Marcos, TX. The preview was designed to celebrate the grand opening of the city's very own taco-riffic location, located in the former San Marcos United States Post Office, also known as Guadalupe Station.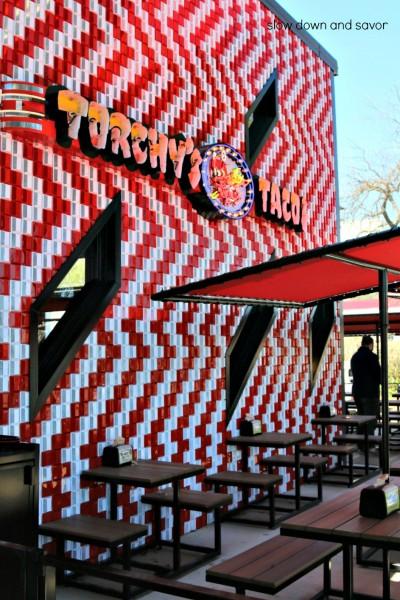 The event was for three hours, from 6 – 9 p.m., and you could grab two free tacos per person, along with 2 free drinks and all you can eat portions of their famous green chile queso. Amazing. Clearly this was going to be a huge event, and I even saw on Facebook that it had over 1,000 people RSVP-ed in the affirmative.
I guess awesome free food in walking distance from a huge college campus in a huge college town screams PACKED HOUSE, but for some reason, I really thought that we'd be OK, and the lines wouldn't be too bad.
Yeah. Right. First let me tell you, I was AMPED for this preview, and had it planned over a week in advance. And like I mentioned before, that's impressive, since I don't plan ANYTHING more than 1 week in advance.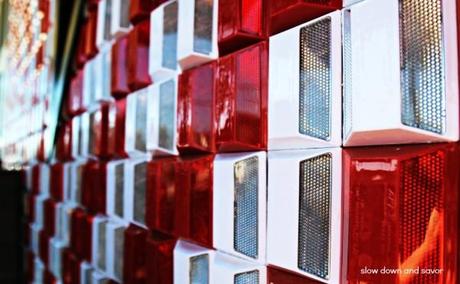 My family and I were all ready to be there at the event right at its start, but once we arrived, we decided that there was just no way. It was freezing cold and raining, and the line stretched all the way around the block, down to the little HEB. Player… Please. We were not in the position to do THAT line. I mean, I'm 8 and a half months pregnant, and none of us were dressed for the elements.
Anyway, fast forward to their second day open, Wednesday, when I had a lunch date with an awesome (also pregnant) friend, and we decided to hit up the new Torchy's per our cravings, to see what it was all about.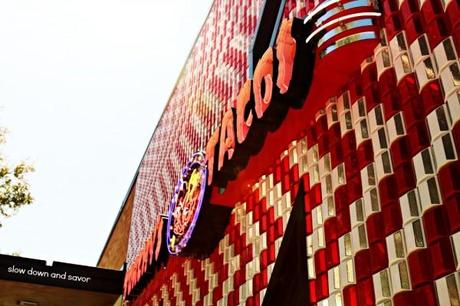 On their second day open, the place was naturally packed, but pleasantly so. The line to order wasn't too long, and being that the both of us are previous Torchy's diners, we knew what we were after.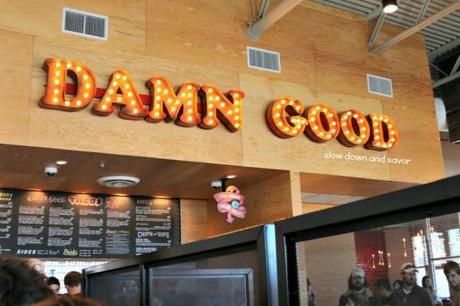 For me, I ordered the Green Chile Pork taco, with slow-roasted pork carnitas simmered with green chiles and topped with queso fresco, cilantro, onions, & a wedge of lime, as well as the Mr. Orange, blackened salmon topped with a grilled corn and black bean relish, queso fresco and cilantro, drizzled with Avocado Salsa, then served with a wedge of lime on a corn tortilla. So good.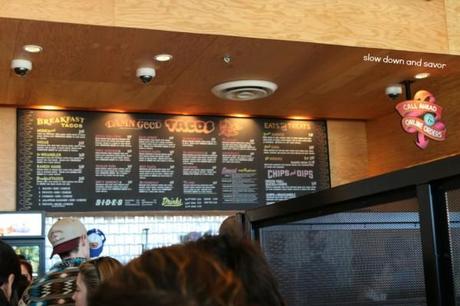 My friend decided to go with the Chicken Fajita Taco, made with tender marinated & grilled chicken breast with grilled onions and peppers, cheese & pico de gallo, served with their chipotle sauce and tortilla. We also decided to share a basket of chips with some of their super delicious, tangy and spicy Tomatillo salsa.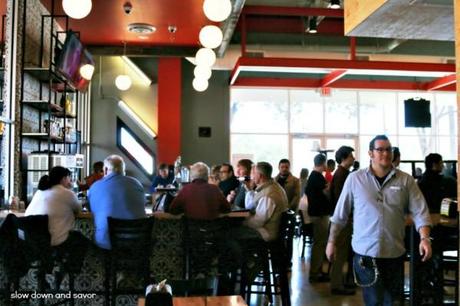 Since it was an absolutely GORGEOUS day out, we opted for a table on their wrap-around porch. But first, we had to peek around the space. It's beautiful!
It's 4,000 square feet of genius space-usage, including an indoor and outdoor bar, and what's more is the outdoor bar is actually secretly enclosed until glass garage doors are raised. So it's super functional, extremely attractive and just a whole lot of fun.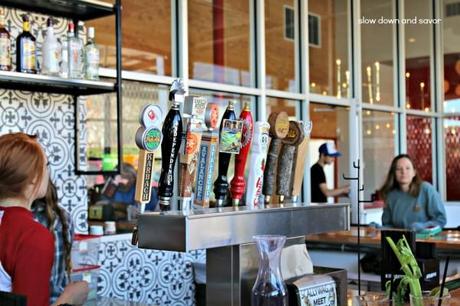 We got to our table, settled in and enjoyed the gorgeous… winter (???) day that we were having here in the Texas Hill Country. Yes, be jealous, the rest of you where there's snow.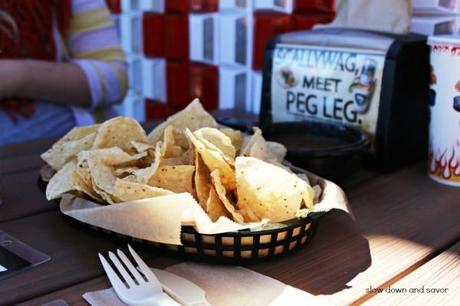 Our chips and salsa came out quickly, and we dug right in. The salsa is just so mouthwatering, and as I write this, oh man, my mouth just exploded in drool. It really just gets you in the back of the mouth. It's tart, tangy, spicy and simply fantastic. Seriously some of the best salsa around, and that's no joke.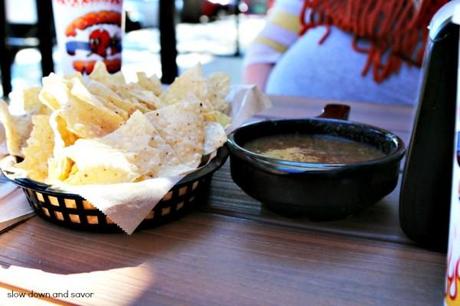 Our tacos came out about 10 minutes later, and they were seriously a sight for sore eyes. There really is something special about Torchy's Tacos… That's probably how they became so successful, huh?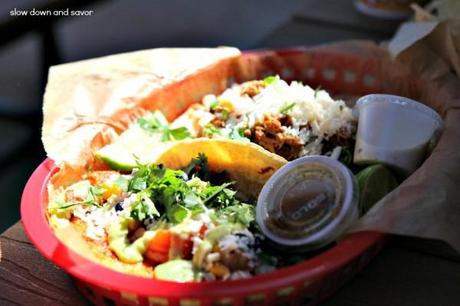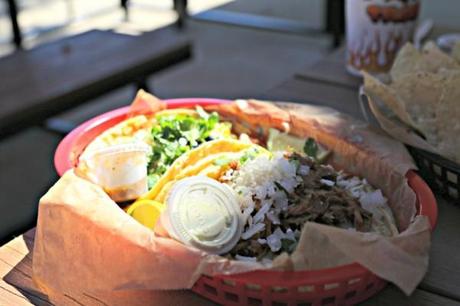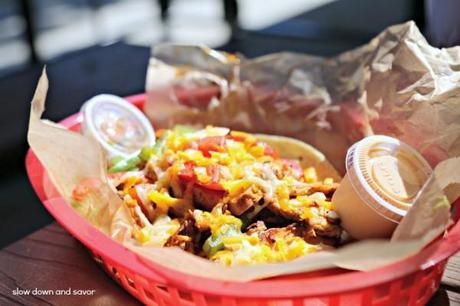 Anyway, the food was AWESOME, the atmosphere was perfect for San Marcos, and plus, the whole experience was made better by some great company.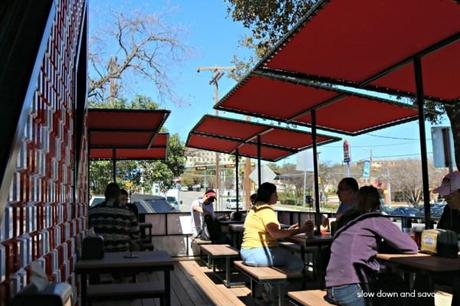 So grab a friend, head over to Torchy's on Guadalupe in San Marcos, and get ready for an awesome time.