I just wanted to quickly share with you all my small Topshop haul.  It's been too long since I went into Topshop.  Truth be told, today was the first day that I actually had to do personal things.  I finally managed to get my haircut, stop into work quickly, and pop into Topshop before I got my bus.  The weather didn't help either.  I felt like a frozen popiscle stick and I just really wanted to get home, so my shopping trip was cut short.  So what did I get???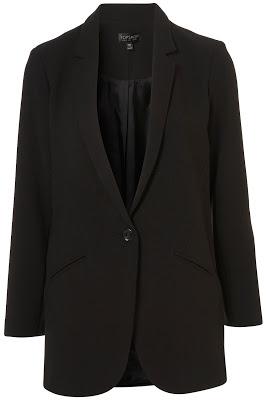 This blazer is just the right length for me and will make any outfit dressed up.  Bargain price at £30 from £68.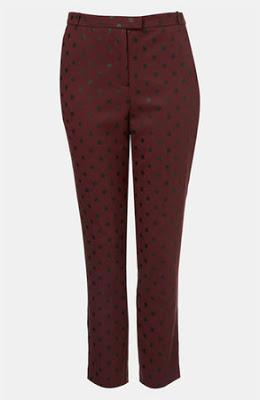 I love these cigarette pants so much! I got them for £20 and I believe it is half off.  One of my staff members wore these, but had no idea she got them from topshop until today.  I just won't wear them around her hehe.  I just couldn't pass it up.
Since I felt like my shopping trip was cut short, I went online just to see what was hot.  I found these two items that I am lemming for so badly!  One is a bit more obtainable, while the other is a bit out of my reach lol.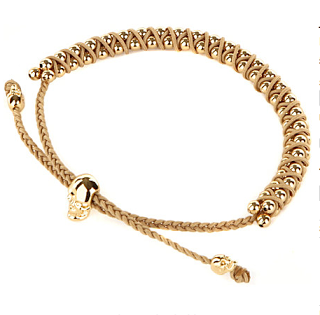 Alexander Mcqueen - £115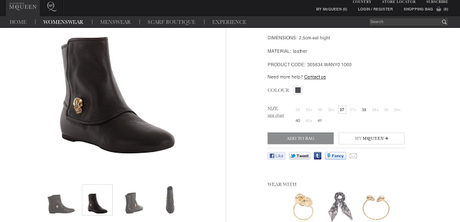 I love these boots so much! Anyone have £600 to lend me? LOL!
 Really excited to show you all my birthday haul. Hopefully the sun will come out so that I can take some awesome photos to share with you all :) Goodnight lovelies!