Now that Halloween is right around the corner, the clocks will be going back so evenings will be longer, darker and colder. Arctic weather bites at your fingertips and leaves you shivering to your very core, not to mention the fifty layers you wear just to step outside the door. It's that time of the year to put away your beachwear, sun screen and sandals and dig out from the back of your wardrobe your comfy slippers and woolly jumpers. Here are a few tops tip on how to stay warm and cosy this season and not having to spend the earth.
1)  Hot Water Bottle
The hot water bottle doesn't have to be the old fashioned one your gran used to use; nowadays you can get an instant heating hot water bottle at a click of a button. Cold fingers while waiting for the train could be a thing of the past with these useful hand warmer re-useable hot water bottles. What make these different is that they don't actually contain water, but a liquid that crystallises and releases heat when snapped or pressed on a button - perfect for a night out when you want to keep your fingers warm. They are available in wide range of stores, and are a bargain at a pound each.
2)  Taking a bubbly bath
Sometimes you have a stressful day, your umbrella breaks while it is pouring down with rain, damp miserable weather matches your mood and all you want to do is get home and unwind. There's nothing quite like running yourself a bubbly bath to release all the stress and help you warm up. So make sure you pick up some lovely scented bath bombs this season, one fizz in the water and your bath will be heavenly bubbly and smelling of roses (or whatever scent you choose). Bomb Cosmetics is a great place to pick one up; only available online, but a fantastic way to pamper you in the evening.
3)  Cotton Pyjamas
There is nothing quite like 100% cotton pajamas on your skin, soft and very warm. They are the perfect choice this season giving you that warm cosy feeling you need when lying in bed. Cotton pajamas trap any heat from the body making sure that you will never get cold. Make sure when choosing a cotton pajamas that they are long sleeve, fully covering the body and are 100% cotton. Cotton pajamas are often an affordable choice and comfortable to wear around the house.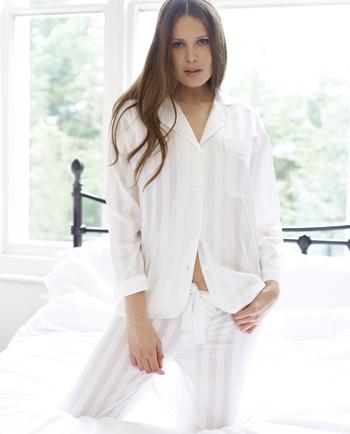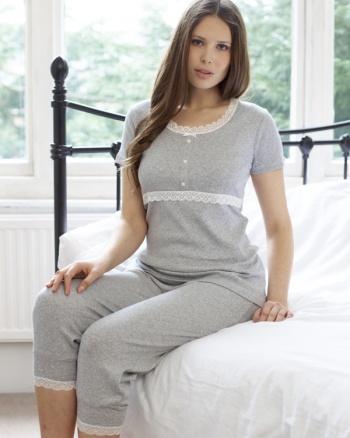 Bodas Cotton Ladies Pyjamas  Esprit Dolly Ajours Cotton Pyjamas
I hope these tips will be of use and you are not left out in the cold this season. Remember, there is always a coffee shop around the corner for that instant hot drink in the morning.