Nowadays, more and more brides choose to celebrate both their pregnancy and wedding on the same occasion. Indeed, gone are the days when pregnant ladies used to have a hush-hush and rapid wedding in the dead of the night to keep the unexpected pregnancy a hidden affair from everyone. Instead, pregnant brides now indulge in extravagant affairs- and rightfully so. Expectant mothers usually have a very appealing glow around them so don't hesitate to use this to your advantage as you transform yourself into an exquisitely elegant and classy bride.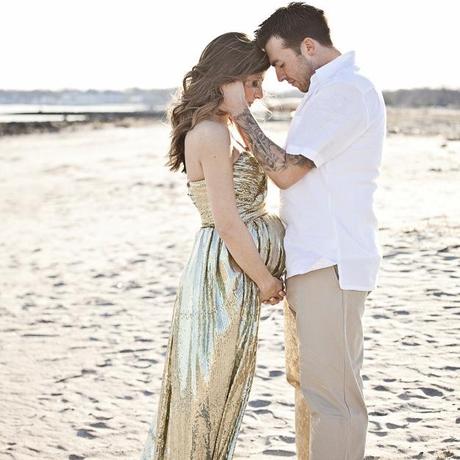 However, there are a few things to take into consideration if you're pregnant. For examples, while brides normally slip into the highest pair of heels they may find to walk down the aisle, this may not exactly be your best option if you're pregnant. Being fashionable is an important part of the ceremony but then again, you do not want to indulge in any hazards or put your baby at risk. So, it's best to stick to very low heels or even flats. Fortunately, the bridal industry is brimming with various flat-shoes options which come in a variety of colors, texture and materials. White diamante sandals will look absolutely wonderful poking out from under your dress. Alternatively, you may even slip into a pair of beaded turquoise ballerina shoes to add a special touch of "something blue" to your special day.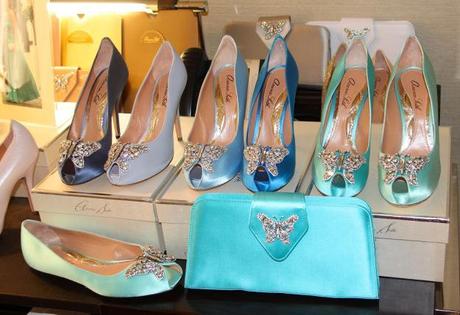 The fact that you're pregnant shouldn't stop you from wearing the dress of your dreams. You've always dreamt of walking down the aisle in a mermaid dress? Go for it! Bear in mind that your big day should be exactly what you want it to be, no matter what other people think or say. However, it is recommended to have your dress customized because your baby bump might do a bit of growing while you wait for the special day. A custom made frock can very easily be adjusted over your belly and be perfect for the wedding.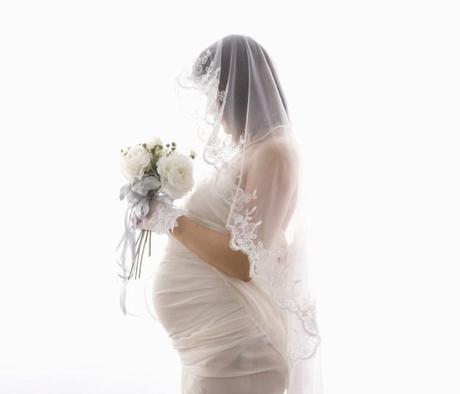 Your choice of dress also depends on your mood: some brides would rather be discreet and conceal their bumps. If you're one of them, remember that billowy gowns are the perfect ways to discern a rounded belly. If your bump is on the bigger size, it's best to favor Princess-cut ball gowns because they allow quite a lot of movement whilst masking the bump. But, if you're the sort of bride who isn't afraid to flaunt her changing body, then by all means go for a straight, long and clingy dress that will show off your baby bump in all its glory.