Gone are the days where guests and couples would gather around the main table to cut into the two to three tiered, Royal-iced wedding cake. Instead, these days more contemporary couples are embracing different albeit equally delicious alternatives to the traditional wedding cake. From wedding Croquembouche to pizzas or even crepes, a plethora of delicacies are tossing the bridal sponges to the side. Another extremely popular option is to replace the classic cake with a bunch of artfully arranged wedding cupcakes.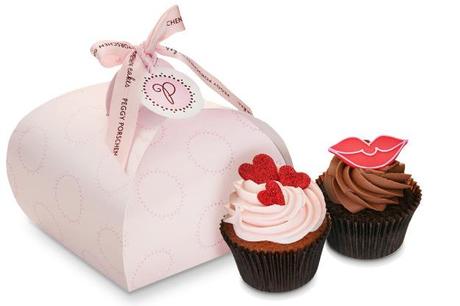 A really romantic touch would be to ask your baker to make red and white cupcakes and arrange a red sugared heart on top of each. Alternatively, if you don't mind going the extra mile, you may even go for heart-shaped cupcakes instead. Sprinkle some chocolate vermicelli on the icing or maybe engrave the couple's initials and date on each cupcake for a more lasting impression. The good thing about wedding cupcakes is that you can give them away as favours or in goody bags. If you can afford it, a top idea for your wedding cupcakes would be to pack them in satin-lined glittery boxes in the shape of a heart or rose.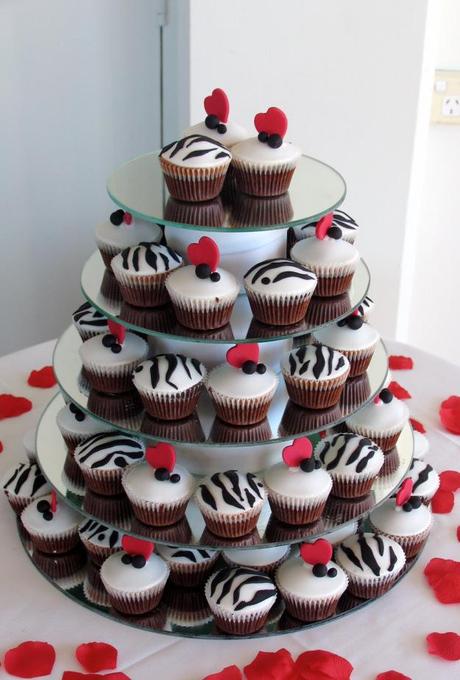 Another creative twist on the wedding cupcake would be to make each one of them as symbolic as you can. For instance, if the couple has a special fondness for billiards, they may ask their baker to make cupcake in the shape of pool balls. Similarly, if you met your spouse at a pizzeria, the baker can shape your wedding cupcakes in the shape of pizzas and use glace cherries, icing and sprinkles as toppings. This is your opportunity to step out of your comfort zone and try new innovative creations. Bear in mind that if couples can slice into pizzas instead of wedding cakes, there's no reason why you can't customize your cupcakes to your liking.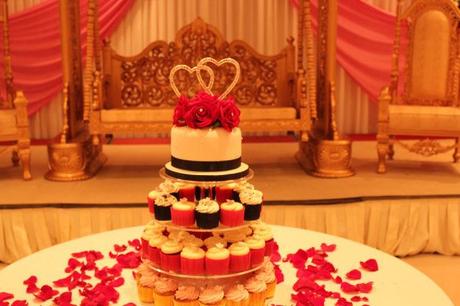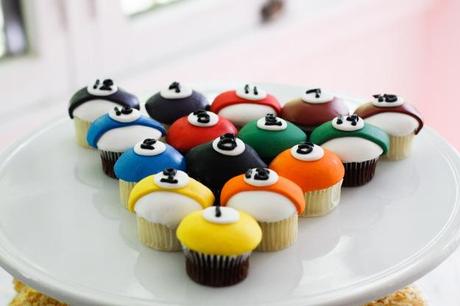 A very popular trend nowadays is to go for both a small cake and a series of cupcakes arranged around it. Alternatively, you can place the small wedding cake on the top tier of a cake stand and place the cupcake in a circle it. Don't hesitate to adopt the same step even if you're having a Croquembouche or any other substitute to the classic cake. Also, when thinking of wedding cupcakes, couples often limit themselves to plain sponges with butter icing on top. However, don't forget that a cupcake is only a miniature adaptation, which means that you can certainly play around with several flavours and recipe. A cheese brownie cupcake or a red velvet one topped with cream cheese frosting will undoubtedly wow your guests!