There has not been a better moment to witness such elegant wedding gowns like those I came across in the near past. Those must have been the most vivid wedding gowns of our time. And the famed celebrities captured the moment in the amazing clad. The fairytale weddings spelt out the intended romance and to say the least, I enjoyed every bit of the lavishing beauty in their intricate gowns.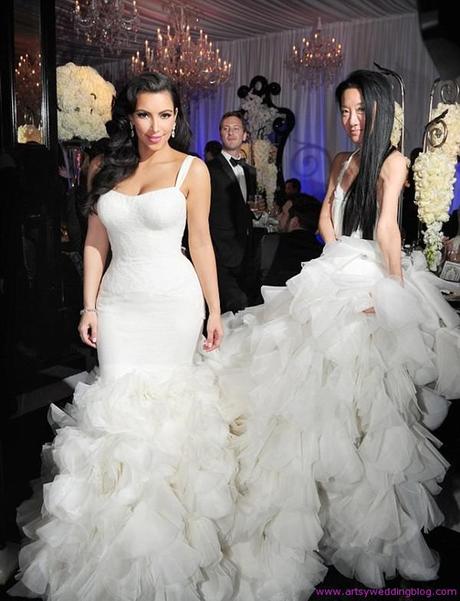 The wedding between Kim Kardashian and Kris Humphries for instance, was a thrilling experience. From the classic wedding dresses to the trendy party wedding gown the newly wed made things clear that this was the greatest moment of their life lifetime – little did they know this would not last. Kim's wedding gown was incredibly beautiful, both in styles and fine details. She decided to go unique by having three wedding dresses from Vera Wang where all were splendid, leaving the guests dumb founded.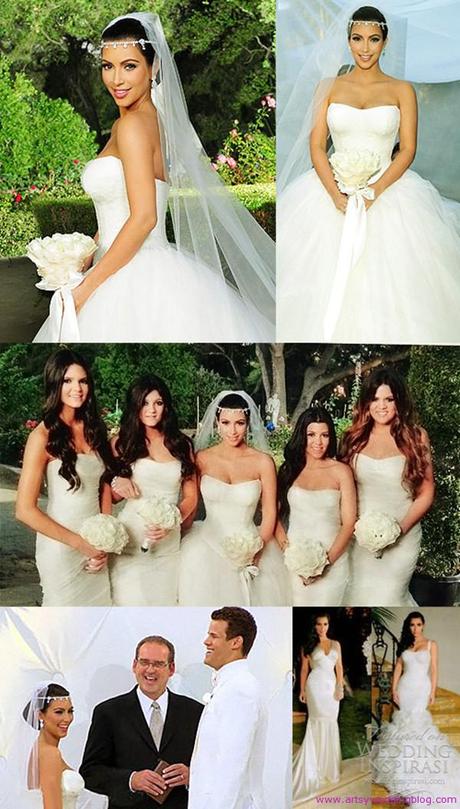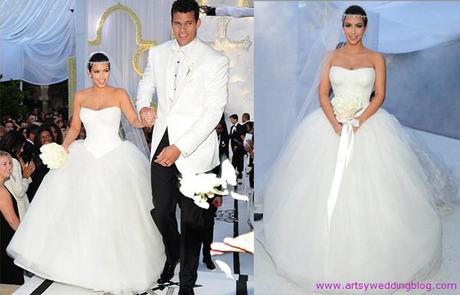 The first wedding gown was artfully tailored – a gorgeous strapless gown with a voluminous full tulle skirt and a basque fitting waist. The tulle fabric added charm to the dress as well as the hand-made lace appliqué on the bodice and on the train. The second dress that she wore after the vows was even lovelier.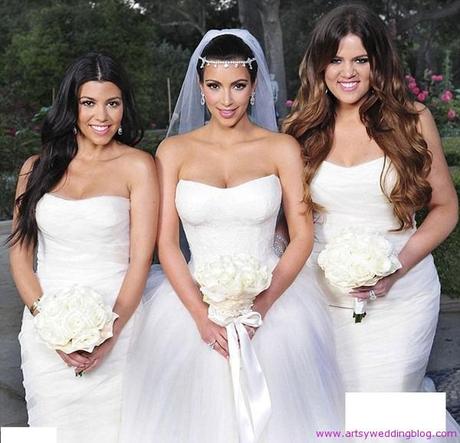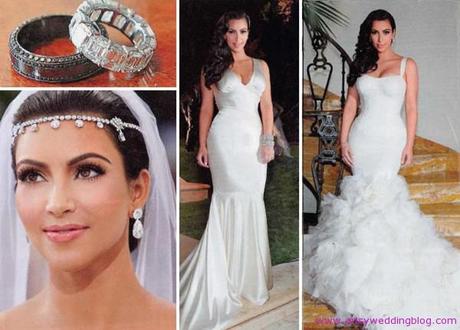 It was an ivory georgette mermaid gown with a swirling skirt made of organza petals and mixed with lace motifs and organza sprig embroidery. That was not the end of it all, Kim went classic by changing into a lovely bias-cut crepe back satin dress with a deep v-neck and a voluminous circle skirt. And you can agree with me that the wedding gowns were surely worth the praise.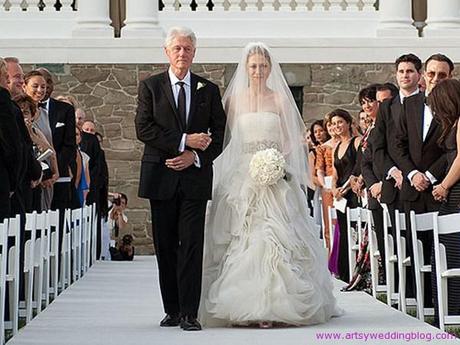 Another celebrity wedding with an amazing gown design was Chelsea Clinton's and Marc Mezvinsky's wedding that took place in New York. I couldn't stop envying Chelsea's gown due to its uniqueness in design and texture. The ivory fabric looked inexpensive and classy adding spark to her wedding gown. The strapless dress featured silk tulle being diagonally decorated bodice. But it was the raw edged laser-cut graceful silk organza ball skirt and train that told it all. The waist of the gown was not an exception since it was creatively fitted with an attractively decorated belt from Vera Wang.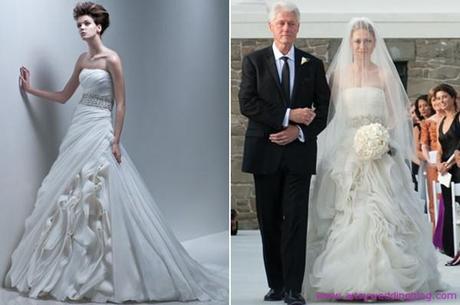 The wedding gown was accompanied by a long traditional tulle veil to complement bride's look. Chelsea decided to change into another dress before she headed for the reception where she wore a sexy Grecian inspired wedding gown with a black ribbon tied round the waist and interwoven straps at the back.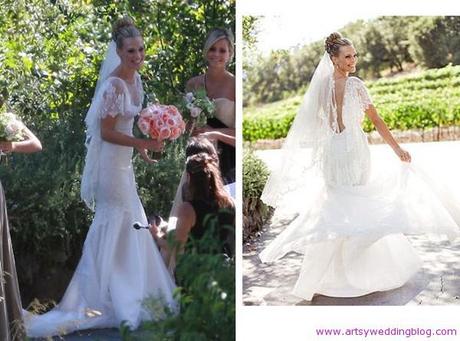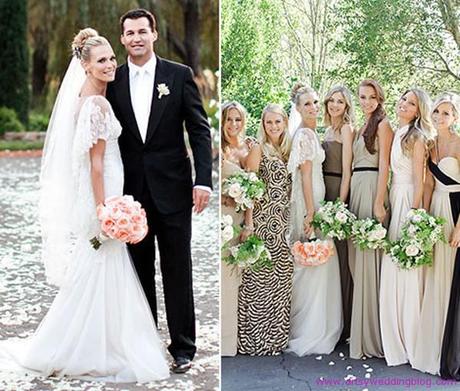 Molly Sims' and Scott's Stuber's wedding held in Nava California was not an exception. Sim's wedding gown blew my mind off as well as other guests. The wedding gown was simply incredible yet its elegance remained outstanding throughout the ceremony. Sim wore a Marchesa's "Isadora" wedding dress with a sheer lace- trimmed overlay at the neck-line with buttons at the back. It had an appliquéd cascade sleeve, and a drop waist lace sheath gown and a flare lace skirt. She wore a ballerina bun on her hair that was embellished with an intricate clip for a complete look. The beauty of the bride in her gown was an understatement. These celebrity wedding gowns really moved me and I don't ever regret witnessing such glamorous weddings.