If your not into the heavy blush look, I think you'll like these kind's of shades. 
You don't need the exact shades or brands. I'm

shopping my stash

, working with colour's suiting my skin. I like affordable blushes (that are cruelty free) so it'd be nice to see more drugstore brand's stop testing makeup on animal's! I like using them lightly, but you can build-up the intensity!
Let's start with the two blushes I've been using the most in September and October.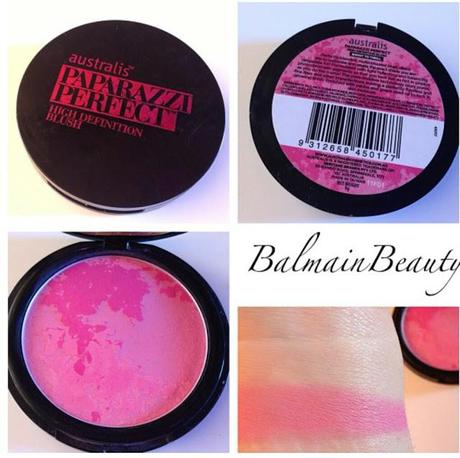 Australis Cosmetics: Paparazzi Perfect High Definition Blush in Shoot To Thrill (posted 

here

) - sadly it look's like the PP HD blushes have been discontinued. I couldn't find them on their site.
Shoot to thrill was the very first Australis blush I tried when I bought this in 2012. I like the colour's, there are 4 shades of pink here. I'm a blush swirler so if there's multiple colour's I like to use all the colour's most of the time, sometimes I'll use a smaller brush to pickup a color I want to wear but more often than not it's a swirl, it's just easier and I think it makes a pretty combination of colour's.
Milani Cosmetics : Baked Blush - (05) Luminoso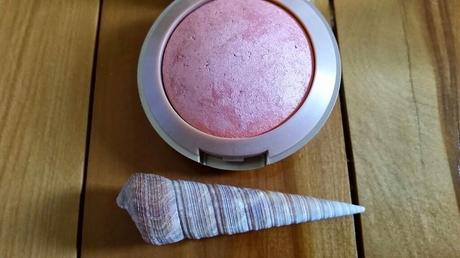 I've had this blush a while and it stayed in it's plastic packaging because I open new product's all the time and I don't use them up before starting new one's (I think most of us are guilty of that). I first used this blush in July a few times but then I decided to keep it for Spring and I'm glad I did. I like the peachy/apricot tone of this blush and because it's a light shade I don't go overboard on the application. I also like it has a luminosity to it, ever so slightly,  when I wear this blush I don't think I need to wear highlighter. One less product to use is less time in front of the mirror.
Catrice Cosmetics (unavailable in Australia and NZ) - (060) Strawberry Frappucino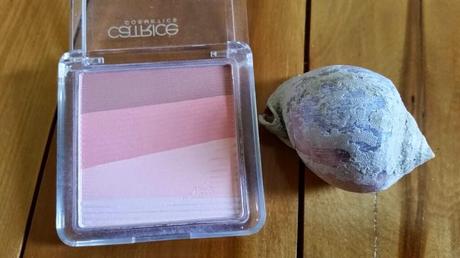 I was sent this blush by a friend in Europe as I mentioned I'd never seen Catrice. She also sent me a lipstick. What I like about this brand is the cosmetics are affordable and this blush is another one of those multi-shaded product's. This one has a bronze a peachy pink a light apricot pink and then a champagne. I like to swirl my brush into all of the colour's for a beautiful pop of color on my cheek's. I really wish Catrice was available here because I'd love to try some of their other product's.
Physicians Formula : Happy Booster Glow & Mood Boosting Blush - Rose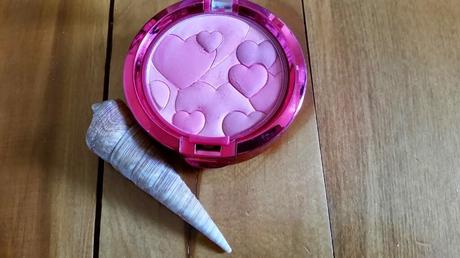 This is my second Rose blush. I had one when I lived in the UK but I dropped it and it was binned. I don't see any mood boosting going on or glow but it's just such a pretty looking blush in the packaging and gives a pretty pink or deeper pink splash of color on your cheek (depending if you swirl or just stick to the dark heart's) I like the colour's all mixed together with a swirl. I also like that there's different coloured pink's in it. It's quite hard to find in NZ. I ordered mine online and it was over a year ago so I can't tell you where I bought it from but of the mood boosting blushes this is the only one I've tried and it's one of my favorite blushes.
TopShop : Do It Again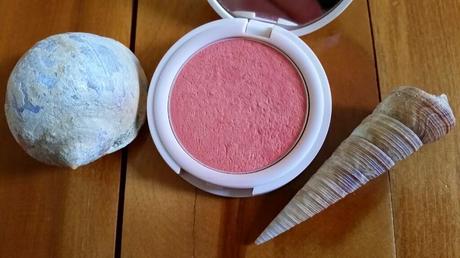 I lived in the UK for 10 year's and not once did I buy any topshop makeup. It's not that I didn't want to but living in the UK your spoilt for choice with Boots, Superdrug 3 for the price of 2 etc and my local Topshop was pretty small compared to most so it didn't have a makeup section. I decided with the opening of Topshop in Australia that I'd place an online order thinking the most logical place it'd be sent from was Australia but no it was sent from the UK so it took a while to arrive. I decided on buying a couple of new powder blushes (I've got a fear of cream blushes not blending properly) and I'm really happy with my choice of Do It Again. It's a darker Apricot/Peach shade and it requires a light dab on the cheek because it's very pigmented. I've worn this also in Winter and I think it's pretty.
What are your go-to cheek colour's for Spring, do they transition into Summertime look's?
I'm planning to film a My Favourite Blushes video in the future
so these will most probably make an appearance and I'll swatch them.