Here I have found some vital information on the importance of eating your fruit & veg; Top 5 Reasons!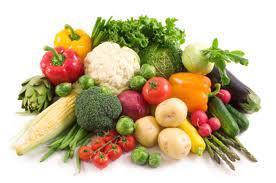 1. Studies have shown the risk of a stroke will decrease by 42% if eating nine portions of fruit and veg a day.
2. Bananas lower blood pressure and their potassium helps to regulate your heartbeat.
3. An orange a day will reduce your risk of larynx and stomach cancer by 50%.
4. Eating foods high in vitamin C, like oranges and broccoli, increases your protection from heart disease. It is said that men can even achieve a six-year life extension as a result of this.
5. And finally, your chances of a long life increase by a quarter if you eat a fig a day.
So, there you have it. A few vital facts about the importance of eating your fruit and veg. Please keep checking back for more great information and this subject and much more, and please recommend my blogs on twitter and anywhere else you can, thank you.