So even though the sun still isn't deciding to show it's face here in the UK, it did for about 10 minutes this morning so I snapped as many photos as I could whilst there was good lighting, and it inspired me to do this post, so I hope you enjoy!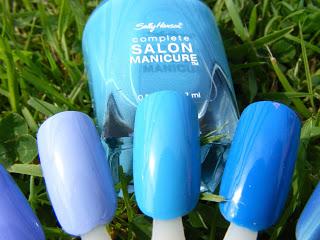 Sally Hansen the Sky's the LimitThis is honestly perfect, it is the perfect shade of blue for summer because it is kind of a light/medium blue. If you want to see a review of these nail polishes you can find that here.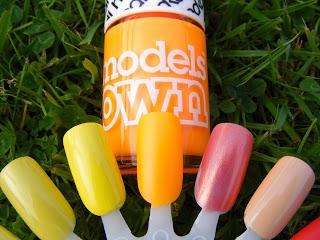 Models Own Beach PartyWhen I saw this last Summer I had to pick it up, this is so bright and really accentuates a tan when on the beach! This literally glows on your nails and when I wear this, so many people ask me which shade it is because it is so so bright! I am a massive fan of the Models Own nail polishes and I would definitely recommend them.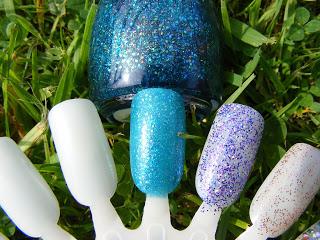 Sinful Colours Nail JunkieWhen I was in London I finally found a Boots that stocked these, I had been desperate to get my hands on these because at only £1.99 you can't really go wrong. This is the perfect glittery iridescent nail polish and it looks so perfect for the beach, it reminds me of mermaids.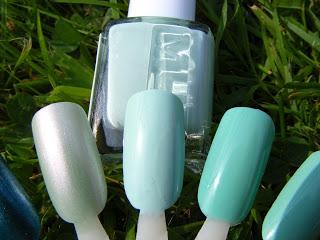 MUA Pistachio Ice CreamThis is a gorgeous mint green and again looks fantastic with a tan. It is such a pretty pastel and it goes with everything, this is one of my favorite mint green colours and it is only £1 which is great.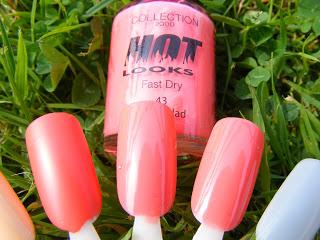 Collection Fruit SaladThis is a gorgeous coral, it is slightly more on the orange side of corals but I absolutely love it. It is so vibrant and for me is the perfect mix of pink and orange. I definitely want to pick up more of these Collection nail polishes.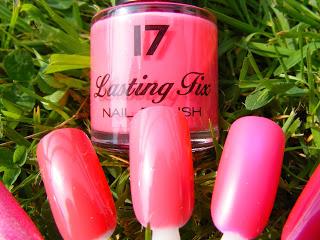 17 Pink GrapefruitIf you want a review of these nail polishes you can check that out here. This is a gorgeous bright pink and I really like it. It is not fuschia, it is more of a medium pink but a bright one? It is such a hard color to describe, but you'll be able to see from the swatch what color it is.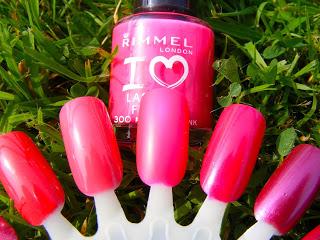 Rimmel Pop Your PinkThis polish is strange because it isn't marketed as a matte nail polish but it dries matte. Anyways, it is a gorgeous bright barbie pink and is super vibrant, I really like the texture too and think that this color almost looks better for being matte.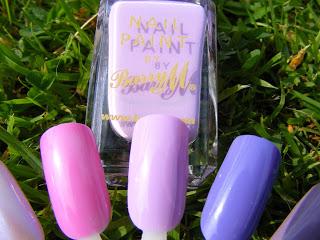 Barry M Berry I/CThis is such a gorgeous lilac and looks beautiful if you do a different pastel color on each nail to add a bit of color to your outfit. This is my second bottle of this because I wear it all the time!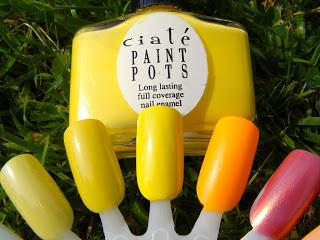 Ciate Big Yellow TaxiI got this in one of the first Glossy Box's before I ended my subscription and I was super excited! I often struggle to find a really bright red, but this is perfect! It is super bright yellow and I love it.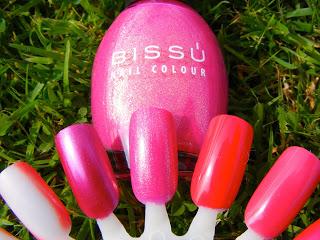 Biss Nail Colour (Unknown Shade)I got this in a swap a while back so I am not sure of the name or anything because it was all written in Spanish, but this is absolutely gorgeous. It is a bright pink with gold shimmer, but the effect of the shimmer is similar to Models Own Indian Ocean and it looks gorgeous!
Thanks for reading, I hope you enjoyed the post.
Leave me the links to your nail polish picks below! I love finding new nail polishes.
Beaumaquillagex