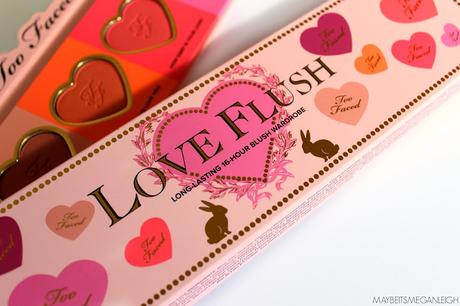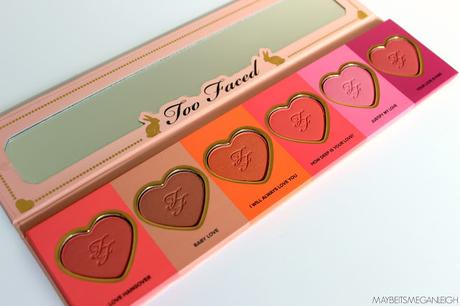 Before I begin this review I need to first thank my boyfriends lovely Mother, without whom this post would not be possible. The Love Flush Blush Palette is not available here in the UK, but she very kindly bought it back for me from her trip to the U.S eeeeekkkk!!!!!Ugh excitement overload! I have been lusssssting over this palette since it's release, so I was beyond ecstatic when it came into my possession.Too Face have a range of six "Love Flush" blushes that have been sized down and put into one long palette called the "Love Flush Blush Wardrobe". The palette costs $36 for 0.42oz of product and buying an individual "Love Flush" blush costs $26 for 21oz. This makes it a nice way to try out all available shades for a little bit less than buying two full sized blushes.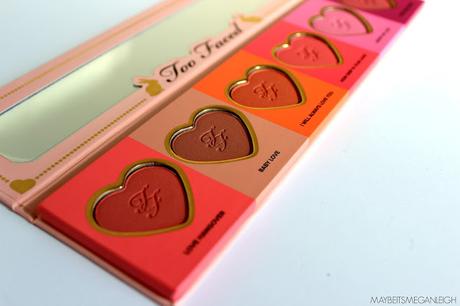 All shades pack such intense color that only a very small amount is needed and the wear time of Love Flush blushes is super impressive. Too Face claim wear time of "up to 16 hours—so you don't have to worry about reapplication throughout the day"!? I wouldn't go so far as to agree with that length of wear time, but it did last for around 6 hours which for my skin is very impressive!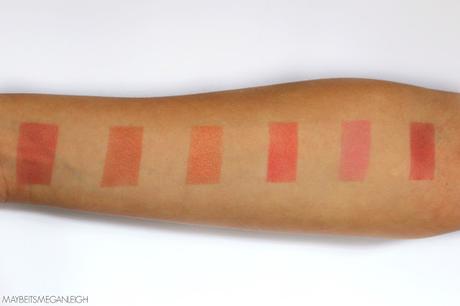 Shades:


Love Hangover - warm pink




Baby Love- soft dusty nude with fine gold sparkle that doesn't translate to the skin.




I Will Always Love You - gilded peach




How Deep is Your Love? - watermelon pink




Justify My Love - bright pink with fine gold sparkle




Your Love is King - plummy rose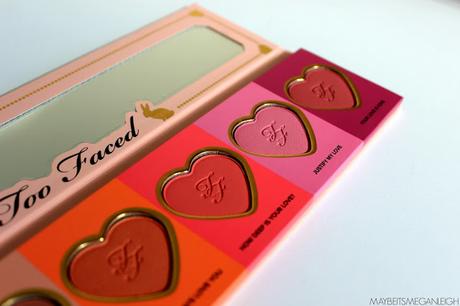 The packaging...well it's the cutest packaging I ever did see! Just another reason why this pallets sells out like hot cakes. If you've got your eye on this I'd make sure you snap it up quick!!
$36 Available from toofaced.com