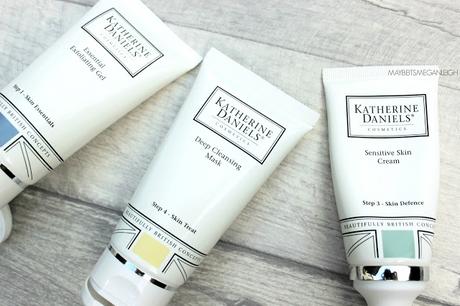 Katherine Daniels is a new brand to me. I first discovered their products on 
beautybay.com
 and became intrigued by their company's ethos. An all British skin care brand that treats most skin types and conditions, whilst also aiming to combat the issues our skin faces from living in the UK. Such a fab idea as our British skin is most definitely put to the test with the ever changing climate.
So when they contacted me to ask if I'd like to try some of there products out I was oh so excited! 
Here are the products I've tested out.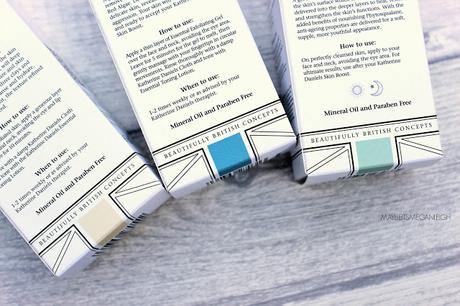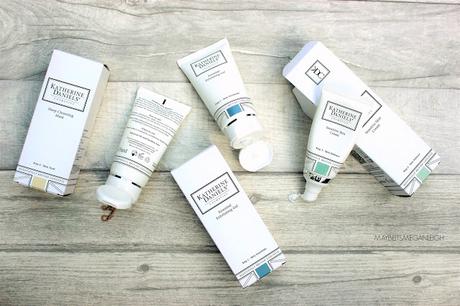 Essential Exfoliating Gel £25
This is a gel textured formular that is said to removed dead skin cells thanks to AHA's from Red Algae, making it perfect for sensitive delicate skin.
I apply a thin layer of the gel all over my skin, it quickly melts into an oil and warms the skin. Leave on for 5 minutes and then gently massage the product with your fingertips and then rinse off. My skin is left feeling feeling really nourished, but long term I haven't noticed a difference on my skin with this product.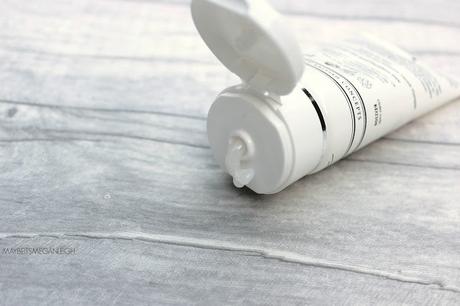 DEEP CLEANSING MASK £25
This is the product I am most excited by as I find it to be so similar to Glam Glow purifying mud mask. When the earth toned mask is applied to my skin you can see the darker patches where blemishes and black heads are, just like Glam Glow!
A combination of three clays and Aloe Vera are used to cleanse and hydrate. My skin feels like it's had a really deep cleanse after each use.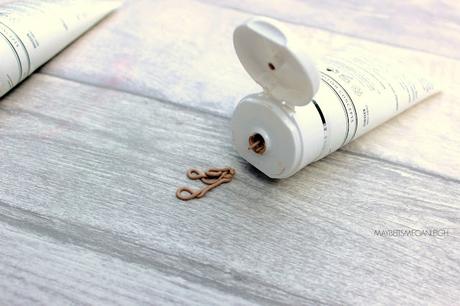 Sensitive Skin Cream £35
I've absolutely loved this face cream this summer! It was even my chosen face cream to come on holiday with me (which says a lot as I have quite the collection).
It is a light weight gel cream thats key ingredients are delivered into the deeper layers to heal, restore and strengthen the skin's functions. It contains Nourishing Phytosqualane and anti-ageing properties. I've never tried a cream so light weight but that still feels like it's working magic on my skin. I've gone through one bottle now and my skin is most definitely left feeling softer and slightly more plump.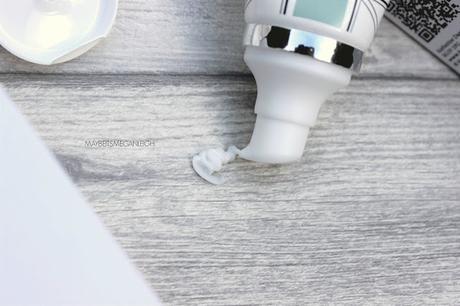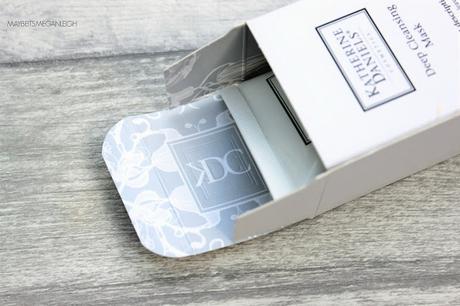 So to round up Katherine Daniels product are fuss free and easy to use with a reasonable price tag. Also for the most part have visible benefits to the skin.
katherinedanielscosmetics.com