After a summer of major disappointment for Jimmy Anderson down under, some cricket betting punters
are questioning
if the England pace bowler's best days are now behind him?
Anderson headed into the return Ashes series as still one of the most feared bowlers around but, like many of his international colleagues, he simply failed to deliver in the humiliating 5-0 whitewash and looked a pale shadow of his former self. Like England, his reputation has taken a battering that may take some time to recover from.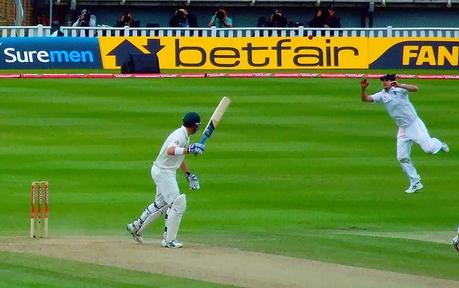 And, after he was not included in England's one-day side, some are suggesting Anderson is on the verge of retirement but it would be foolish to dismiss the Lancashire star after just one poor series and he can bounce back even if his bowling must improve significantly from what was on show in Australia.
Like several of his England team-mates, there are claims Anderson's time as an automatic first-choice in the side must now be challenged such was the shocking level of performance across the board in the Ashes. Plenty of betting pundits
believe now is the time
to rip up this aging team and plan for the future, building a side around talented youngsters like Joe Root, Ben Stokes and Johnny Bairstow.
England's official line in 'resting' Anderson and Kevin Pietersen for the current ODI series and the T20 games that follow is that they wanted their key players suitably refreshed and fully fit for the upcoming West Indies tour but, as Graeme Swann's shock retirement in November proved, you cannot take anything for granted - especially with players who are the wrong side of 30.
Certainly Aussie legend Glenn McGrath is one influential former player that thinks Anderson is now on borrowed time.
"I don't know if he had a big workload going into this series or whether it's just because the ball hasn't swung and he doesn't know how to take wickets," he said.
"When it's swinging he's one of the best bowlers in the world, without a doubt. Time will tell where he's at when he goes back to England.
"If he can lift himself when he gets a Duke ball, which he loves bowling with, and bowl well then he's fine otherwise, who knows, he may be towards the end of his career."
Amid all the doom and gloom it is wise to remember that Anderson's record - aside from his most recent outings - speaks for itself and he is one of only four players to have taken over 300 Test wickets for England. Not so long ago he was rightly regarded as the best bowler in the world but he must bounce back and prove that the well-worn mantra of 'form being temporary, and class permenent' is applicable in his case.
But surely, at only 31, he still has time to rediscover his devastating best form and help rejuvenate a battered and bruised England side, despite what the likes of McGrath are suggesting.