I'm not a lipstick nor a lipgloss person as I prefer my lips to stay natural and moisturize all day long.So the moment BNTNEWS sent me TonyMoly's Cats Wink Crazy Tint, I am quite relieve as I prefer tint over lipstick =)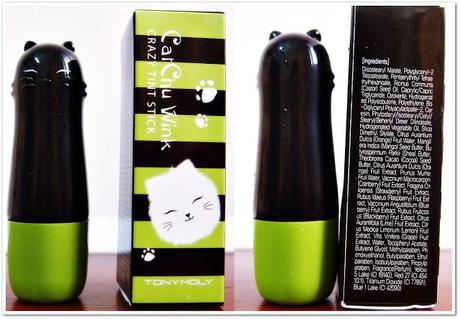 Let me tell you more about the
TonyMoly's Cats Wink Crazy Tint:
l

  
Lip Balm type stick that magically changes color when applied to lips and at the same time also provide maximum moisture to lips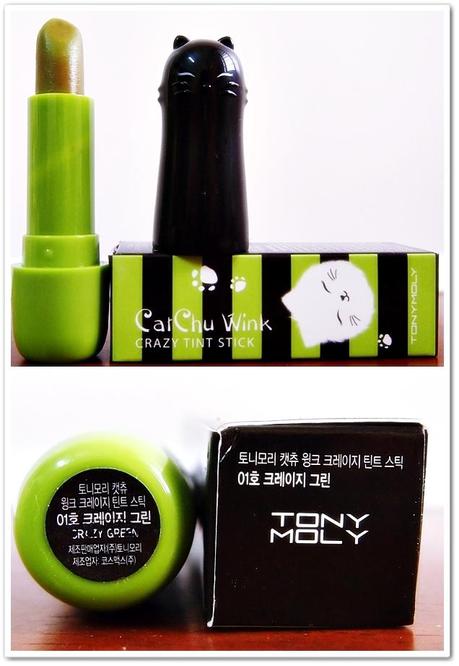 l

  
Available in 3 shades: Crazy Green= Red color that has Apple flavor, Crazy Yellow= Orange color that has orange flavor and lastly Crazy Blue= Pink color that has Melon Flavor
I received the Crazy Green which means it would turn into Red color and eek as this is my 1st time trying out red tint on my lips :\ (*cross-finger*)
What I experience upon using it:
l

         
Very easy application (non sticky) with mild apple scent~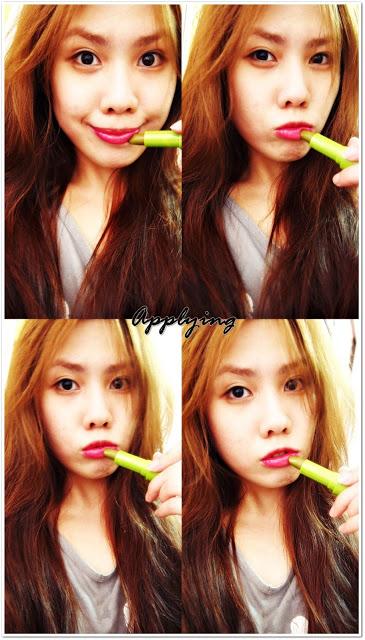 Click to ENLARGE~
l  

Color slowly changes and would end up on the color that it claims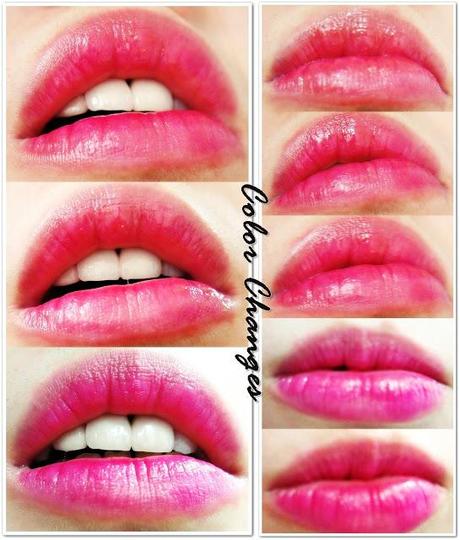 Click to ENLARGE~
l

  
Provides enough moisture to skin (no more chappy lips!)
l

  
Super long lasting as it last almost the entire office hours!
Overall Reviews:
l

  
Even though it is an interesting lip balm but I find it quite challenging to remove the tint!
l

  
I have to use a lip remover and scrub in order for the tint to be removed completely
l

  
Lip still feels moisturize even after removing it
That's it for my TonyMoly's Cats Wink Crazy Tint review and ending with two shots wearing CRAZY TINT in GREEN~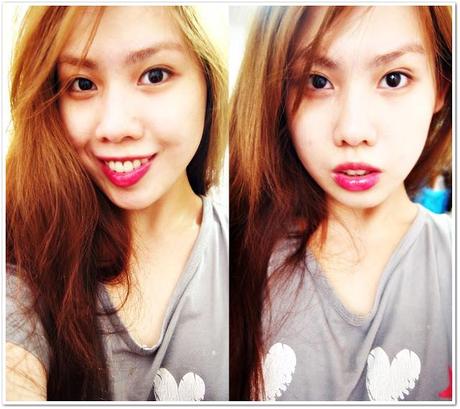 Want to know about the Latest Korean Trend, Check BNTNEWS 
HERE
!
Thanks for dropping by ^_~