Hellos! It's been awhile I managed to visit my blog and revive this "dead" blog. I manage to have some time to update an entry and share my recent acne breakout.
Acne has a love and hate relationship towards me whereas for the past years Acne seems to have a separation anxiety that they just can't afford to leave me. Finally, after trying out 265734523322 products I managed to have acne hate me and only visit me once in a while.
Behold, I managed to have the most severe acne breakout I had and I am the culprit as I applied so many products at the same time that trigger my skin more worst.
I wasn't use to having acne anymore hence I wanted it to be healed as quickly as possible. I abuse it by using too much products at the same time which leads to my skin acting up as they can no longer tolerate the chemicals being absorb to my skin.
I've been using
Elica cream
which is used for eczema as it works great on my acne so I used it as maintenance to my skin. I wasn't aware that steroid cream (elica) should not be used that often as skin might counter irritate which did on my case.
I started noticing small bumps or as I further googled milia appearing on my skin without me changing my skincare products or makeup. I continued applying Elica thinking that it might heal those tiny bumps as well as acne but nope it made it even worse.
I wasn't able to take a proper picture that time as I was so devastated but here is the only photo I took that time. Just imagine my entire face looking like this.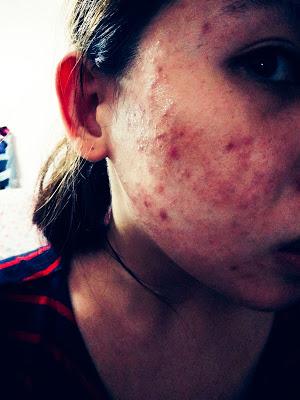 Since my face is full of milia, redness and acne thus I opted to search for a new acne skincare that might help my acne condition. I managed to know about a brand called COSRX, bought some of their products and below were my thoughts after using them:
Good Morning Gel Cleanser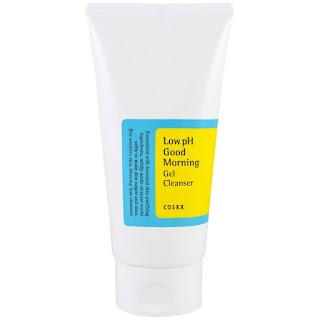 It's a clear gel that feels soft after cleansing

Non-drying and it is not a squeaky clean effect cleanser

Oddly, I still develop acne after using a tube of this cleanser

Does not help much on acne and not mild enough for sensitive acne skin

Reminds me of the Belo Cleanser
Oil-Free Moisturizing Lotion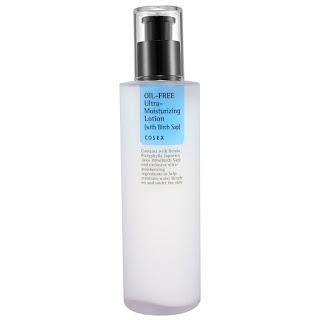 I bought this thinking that it might help add moisture to my skin but nope it made it even drier

After applying this lotion the next day I developed rashes

Despite the rashes, I still continue to use this lotion but my skin condition worsen hence I stop using it

My skin also itches after using this lotion
Centella Blemish Cream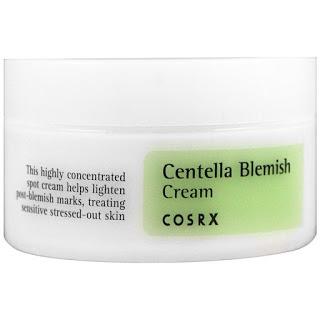 Thick white cream that feels heavy upon application

This is the culprit that made my skin red and all irritated

My skin is full of milia but not red

After applying this cream, I noticed that my skin becomes really red and started to get irritated  

I only applied it for 1 week and stop as my whole face has turned so RED and irritated
Salicylic Acid Daily Cleanser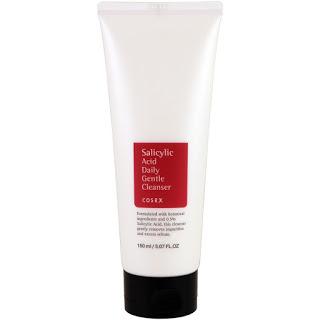 I'm not a fan of Salicylic Acid as it stings my skin and never work for my acne but hey everyone deserve a second chance

Thick cream cleanser that gives a squeaky clean effect

Stings while using (which is odd as my face is tolerable to chemicals)

Makes my skin even more dry and does not heal any of my acne

Stop using it for 2 weeks as my skin becomes more red and irritated
One Step Pimple Clear Pads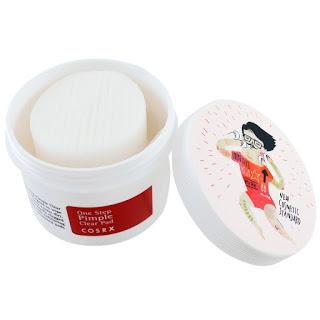 It stings upon using it

It's basically a cotton pad soak in a toner that's it, nothing special

Dries my skin and makes my skin red
I know COSRX is a trusted skincare brand but above products just does not work for my skin. I might have use it incorrectly or overuse thus trigger those effects. But I will not be using this brand nor recommend as having those outbreaks scares me.
Since my face is all red and pimply thus I decided to try the Physiogel's Calm and relief range and so far I have been seeing some improvements:
Redness has been reduce

Milia/bumps is still there but not multiplying

Dryness still exist but not that extreme
Im using The Body Shop's Tea Tree oil for spot treatment and so far pretty amaze by the results.
My skin is still red, dry and pimply but condition is much better compared to the time I'm using the Cosrx products.


Here's my updated Skincare which help me healed my horrific acne breakout:
The Body Shop Tea Tree Oil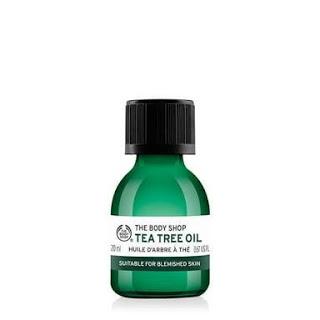 Perfect for Spot Treatment, heals cystic acne overnight

I have huge cystic acne and after applying tea tree oil it flattens overnight

Very effective interms of reducing inflamed acne

I have emptied 3 bottles of this already as it is that amazing

Do NOT overuse it, simply put a few drops on a cotton swap and apply to acne infected area and boom overnight you will see improvement

It does dries up your skin so make sure to moisturize after using
Physiogel Calming Relief Gentle Cream Cleanser

I used this as makeup remover as it removes makeup effectively without stripping the skin moisture

Super gentle and does not irritate flaky acne skin
Physiogel Calming Relief AI Cream

Thick cream but easily absorb to skin and does not feels heavy

It gives a nice layer of sheen on skin

Feels hydrated and able to soothe flaky skin

Able to reduce the appearance of redness
Physiogel Daily Moisture Therapy Dermo-Cleanser

White lotion type cleanser that feels super mild after usage

Skin feels smooth and calm after every wash
Skincare routine as follows:
I use Physiogel Calming Relief Gentle Cream Cleanser to remove my makeup and followed it with Physiogel Daily Moisture Therapy Dermo-Cleanser for thorough cleansing.
Applied Body Shop Tea- Tree oil for spot treatment and wait until it dries then apply Physiogel Calming Relief AI Cream all over my skin.
I managed to see improvement after using it for 3 days hence continue to use it and is very happy with the results so far.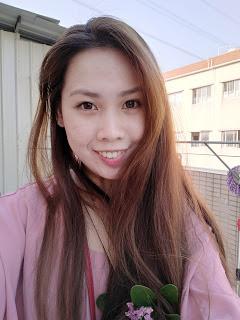 I'm updating this post via my phone hence format might be different.