Spring 2014 is bringing us 3 hot lip trend shades that screams bright and fun! First on the list is Pantone color of the year, Radiant Orchid. The next is last year's hot shade that apparently is still hot this year, Orange. Lastly, Bubblegum Pink, which I believe is very popular every year for spring and summer.
Today's review is on the striking #04 Allure Orange shade of Tony Moly Kiss Lover Lip Master that is an absolute spring lip trend shade sent by BNTNews International.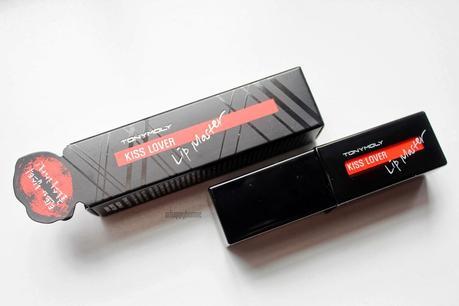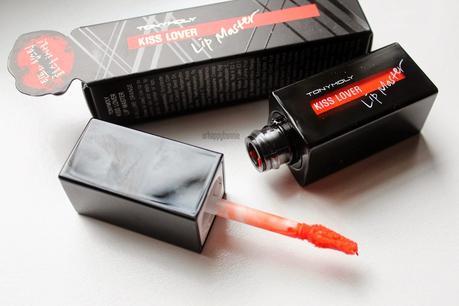 The Tony Moly Kiss Lover Lip Master (quite a long name!)  is a gloss stain and this product line has 8 shades in total  : #01 First Kiss, #02 Back Hug Pink, #03 Sexy Red, #04 Allure Orange, #05 Everyday Beige, #06 So Coral, #07 Festival Pink, and #08 Club Red.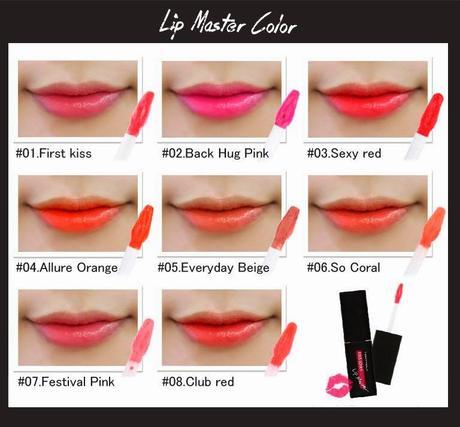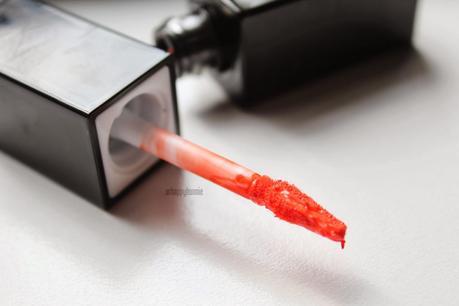 It's texture is very smooth and creamy, reminiscent of the high end YSL Glossy Stain which retails for $35. The packaging is also very similar, with the YSL Glossy Stain having the cap in gold and the Tony Moly Kiss Lover Lip Master in black. It has a slim, pointed and slightly bent applicator.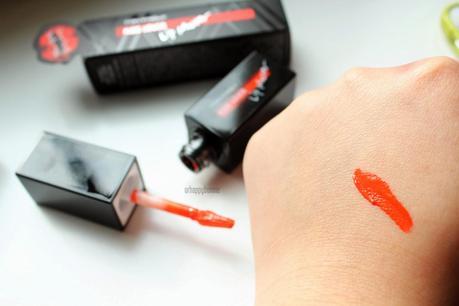 Swatched, Allure Orange is super opaque and pigmented that it almost looks like a Vermilion Red shade. As mentioned it, the formula is very creamy and hydrating and is comparable to liquid lipsticks but since it is a gloss stain, it doesn't dry matte at all and is not as long lasting.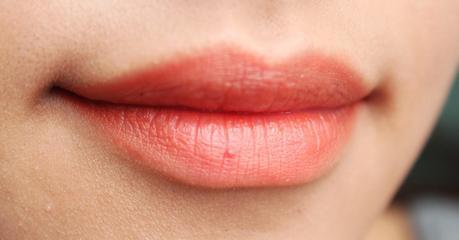 For a sheer, stained lip, apply it on the center of the lips and blend out with a clean finger. Using this method, it lasts on the lips for a good 3 hours. For a bright and opaque lip color, apply another layer on the lips and lightly blot with a paper towel to avoid getting the product to move around past the lip line. Wearing it this way with drinking and eating will last you 2 hours but it will definitely leave a stain on your lips for 2 more hours.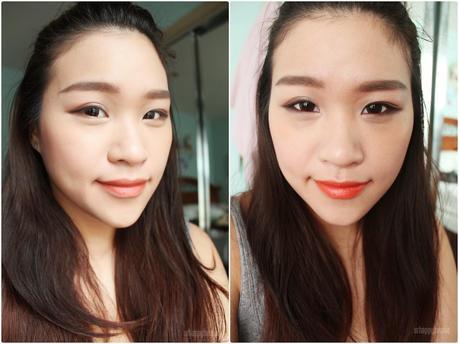 I give this product ♥♥♥♥♥/5! This is a great product for spring and summer and so is the shade! It is a versatile product since you can wear it sheer or you can layer it so you can get maximum intensity. Most lip stains can also be used as cheek stains and this one is no different, so you can dot it on your cheeks and blend it out for an orange flush. Another good thing about this product is that it leaves your lips soft and moisturized since it has a glossy finish. Even if you blot it out and blend it and use it sheerly, your lips won't dry out.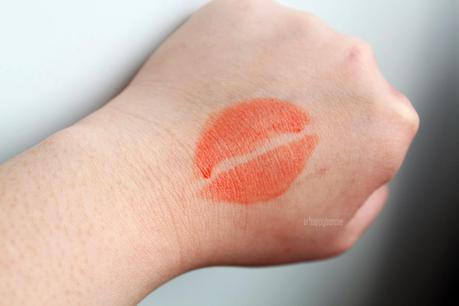 *This product was sent to me for review but as always, my reviews are honest and based on my own opinions and experience. Visit BNTNews for the latest Korean news and trends Official Page Tumblr YouTube FacebookTwitter: @officialbntnews