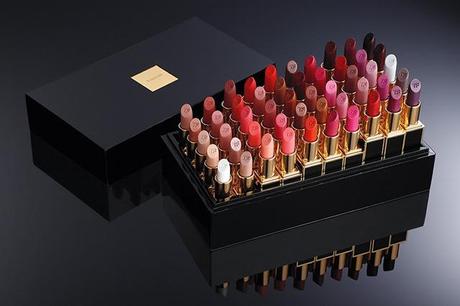 It's no secret that Tom Ford holds the key to many Women's hearts, however his latest beauty collection firmly seals his place in their affections.
'Lips & Boys', as the titles suggests, combines two female favourites – Lipstick and Boys and is a collection of 50 shades, named after the various Men in Mr Ford's life.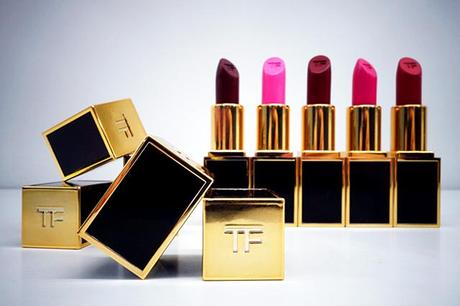 The 'Boys' are an eclectic bunch and the shades are as varied as their human namesakes; from the pale nude tone of 'Holden', to the passionate red 'Luciano' and the metallic silver 'Kyril' inbetween, there really is something for every girl – whatever their 'type'.
Aside from the fact that they have great last ability and pigmentation, the lip colours are slightly smaller than standard size and at a marginally lower price point, meaning there is no excuse not to indulge in more than one.
My Picks >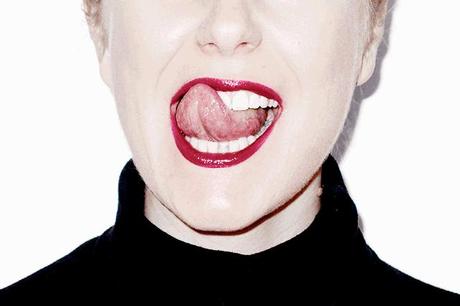 During the colder months I have started to wear much deeper 'plum' like shades rather than my signature red.
'Wes'
is the darkest plum shade and the one which I was instantly drawn to from the collection, whilst 'Leonardo' is the deep shade of red that I have been wearing almost every day since.
In the middle, and closest to my day to day color is Alejandro, a dark raspberry red which adds a pop of bright to a neutral look.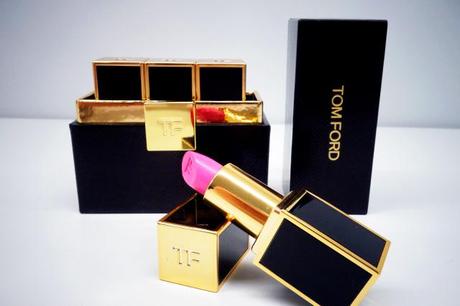 Unusually for me I also went for two shades from the pink spectrum;
'Justin'
, a bright fuchsia hue and 'Preston', which would definitely be Barbie's preferred shade of the pink stuff.
The Tom Ford Lips & Boys collection is limited edition and as per all Tom Ford collections, will sell out fast!
So many boys, so little time – shop it now whilst you can >