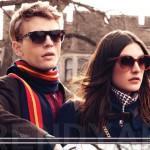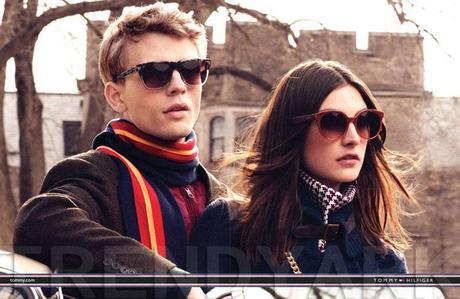 The new Tommy Hilfiger 2014 collection arrives in Optical H store. This is one of the top fashion brands worldwide and famous for showing off the classy American essence, the cool style, a personal and fresh design that surprises every season.
Founded in 1985, Tommy Hilfiger offers a unique high-quality style, appreciated by all customers around the world, under the labels Tommy Hilfiger and Hilfiger Denim. These are collections that include not only sunglasses, but also apparel for men, women and kids, sportswear, eyewear, shoes and accessories.
In addition, this brand has signed licenses for a series of product lines, including fragrances, eyewear (endorsed with the best of qualities), watches and even home furniture. The founder, Tommy Hilfiger, remains being the main company designer, in charge of leadership relations and manufacturing process manager.
In his new 2014 eyewear collection, Tommy Hilfiger intends to represent that casual life-style that has become a worldwide symbol of the American spirit, although full of the brand hints.
Following this fashion parameters, sunglasses have been designed on purpose with a classic but modern touch that shows Tommy Hilfiger's image. A good example is this model for men in black and blue, with a sports touch but suitable to blend in any of our customer's everyday life.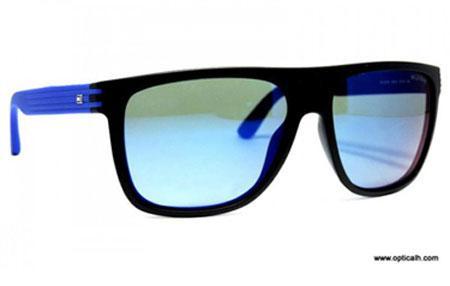 Sunglasses for men
In Optical H we also have glasses for her. Tommy Hilfiger collection keeps its "deliberate indifference", this time with a feminine touch. This model for women represents overall what the American designer wanted to achieve this year.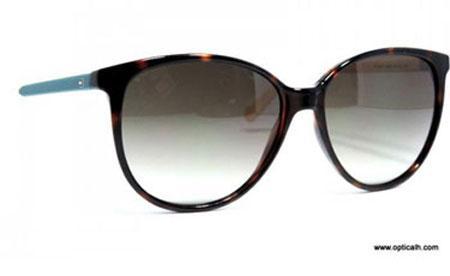 Sunglasses for women
Visit our online store and get your new Tommy Hilfiger glasses, use our discounts and boast about this adventurous and casual style this winter.