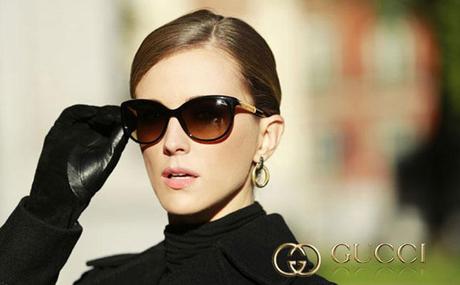 Haute couture, Italian style, traditional crafts, global awareness… Gucci captures all these values in exquisite creations of luxury craftsmanship that are known for a high modern sensibility.
From Florence to the world…
Since Guccio Gucci funded the brand in Florence in 1921, the Italian brand has become an international referent for the most demanding men and women from the fashion world. Gucci embodies the best part of the Italian manufacture with a unique combination of excess, luxury, fine production and contemporary glamour.
For many years, the commitment of the brand to excellence was part of the vision of the creative director of the brand, Frida Giannini, who has expanded its legacy with a splendid collection of bags, shoes and fashion collections welcomed by the critique, apart from clothing for kids, minor leather products, jewels, fragrances and other contemporary-style items.
Currently, after the hasty and unexpected departure of Frida Giannini from Gucci, the brand presents a collection for men in Milan Men's Fashion Week in which 4 looks for women let us see how their new era with Alessandro Michele, member of the fashion design team and clear candidate to seize Gucci's throne, might be.
Gucci's exquisite design
All Gucci's products include the implicit value of craft quality and the unrivalled design from a century of history. A design line that is present in all of the brand's collections.
At Optical H, we have Gucci's eyewear collection for this season. A very sophisticated Gucci sunglasses with gold details that mark the legacy of the fashion house, printed in diamond shape, was first used in the brand's suitcases. This exclusive detail stands out positively from the classical colours in frames.

At our online store, we also have an aviator and rounded design, a bit informal, but with the same Gucci elegance. Its temples are thin and made of metal, simulating golden shades with the lenses in blue color with a mirrored treatment.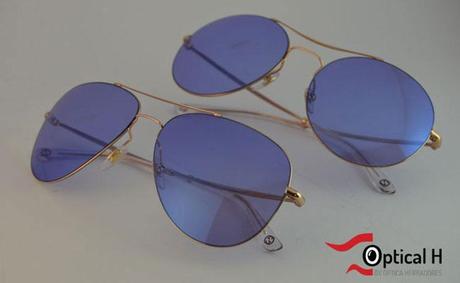 Now, we leave you with the new Gucci eyewear collection for Summer/Spring 2015, presented in Milan Fashion Week: