While it certainly is traditional to glide elegantly down the aisle with billowy streams of lace or gauze floating behind you, not all brides choose to veil themselves on their special day. Indeed, whether you choose to wear the veil or not usually depends on your dress, the type of veil and of course, your personal preferences.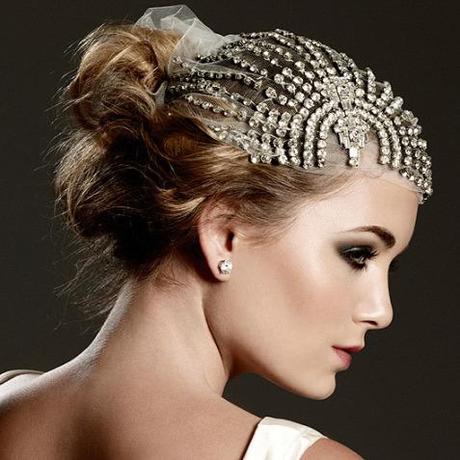 So, whether you want a two foot train and veil in the likes of Lady Diana on her wedding day, or if you're looking for something retro chic like Celine Dion's famous
wedding crystal headpiece
, it's quite important to familiarize yourself with the different types of
wedding veils
. Brides should also carefully consider the pros and cons of wearing the veil in order to determine whether they'll be comfortable with wearing one or not.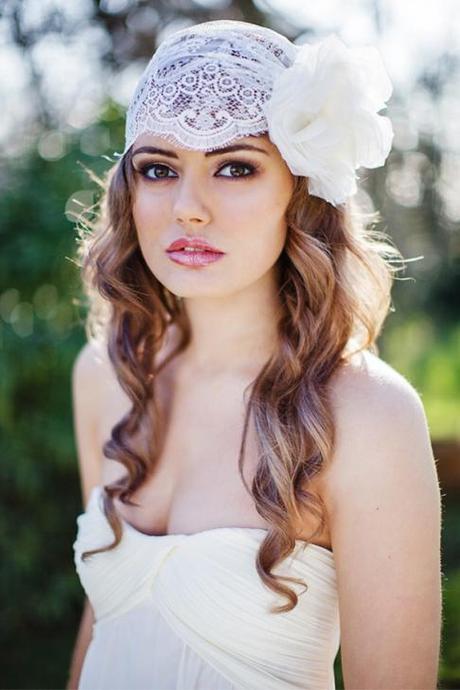 Luckily for you, the market is simply brimming with a wide variety of
elegant and intricately
woven wedding veils that will win the hearts of just about any bride. For example, if you're more of an old-fashioned, romantic lady, then don't hesitate to go for Cathedral-length veils. The longest of all veils, these can certainly be a pain to manage and arrange around your dress, but by the same token, they certainly never fail to make a stunning impression. On the flip side, one of the major cons of this particular accessory is that Cathedral veils usually trail for a couple of feet behind the bride and usually need to be arranged by a couple of bridesmaids prior to walking down the aisle.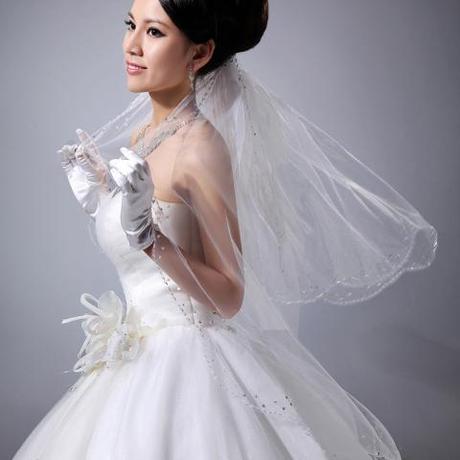 Alternatively, you can also take a leaf out of Kate Middleton's book and go for
fingertip-length veils
. A firm favourite among fashionable and modern brides, these wedding veils usually skim your upper back and flatters most dress styles. If you're uncomfortable with veiling, this is probably your safest bet. Just be sure to go for the lightest organza or tulle: in fact, these two fabrics are so deliciously light that pretty soon, you're going to forget that you're wearing a veil!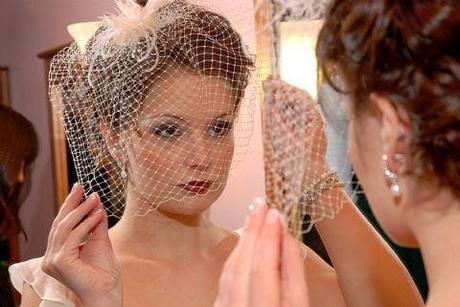 For an ultra-chic look with just a hint of vintage, why don't you look into
half birdcage veils
? Commonly crafted from netted fabrics, these veils usually skim the forehead, bringing a mysterious, rather sensual look to the bride. To make a more pronounced impression, do not hesitate to accessorize your half birdcage veil with semi-precious stones, pearls, lace or crystals. The one disadvantage with this type of wedding veil is that the netting can irritate your skin and make you want to scratch your forehead smack in the middle of the ceremony! This definitely is the type of veil to avoid if you have ultra-sensitive skin.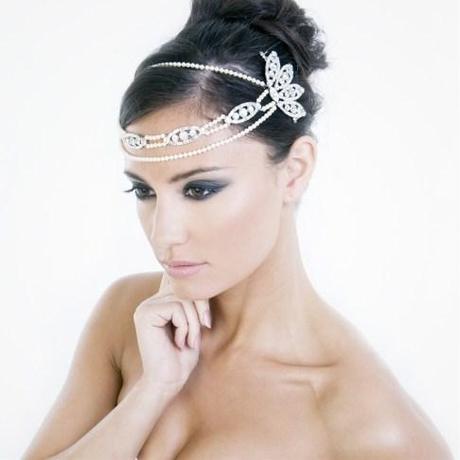 Of course, if you're not at all comfortable with veils, you can totally skip this particular accessory and wear an
elaborate headpiece
as a substitute. A very popular trend is to go for a stone-encrusted headpiece with just a hint of veil playing underneath. Otherwise, feel free to play around with tiaras or contemporary head chains for an ultra-glamorous look. Brides can even bring a rustic, old-fashioned touch to their wedding by replacing the veil with a lace Victorian headpiece and cap. Don't be afraid to experiment and push the boundaries until you find a wedding veil that matches your sense of style: after all, it is your big day, no one else's!