One of the things a hairstylist friend of mine observed really settled in my heart days after my shoot last week. "Alam mo, Julia, magaling ka...pero yung problem mo lang is...madali ka madisappoint." He noticed how all it took was for one of my misplaced expectations let's say in my career or line of work to stray off course and it would sometimes bring me to a dark place. Sometimes closest friends would have to talk me out of a doom spiral where everything just kinda spins. Because sometimes your thoughts are wrong you actually believe it's getting worse and worse, to the point where you almost don't recognize yourself in a vicious cycle, almost like losing several rounds of the Heads Up game to ALL THE GUYS and a couple of drinks, 'til just before sun up LOL. Find me if you can.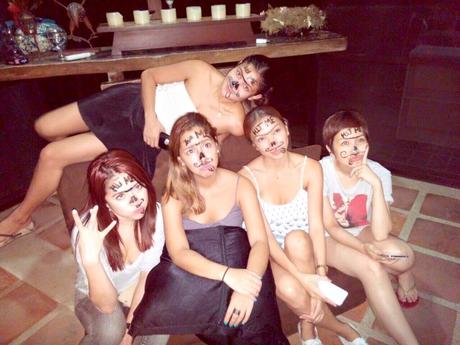 Everything is sometimes not at all what is happening to you, but a mere, seemingly endless whirlwind of thoughts and feelings...thoughts and feelings, feelings and thoughts which Henri Nouwen had something to say about.
"Then it is important to realise that most of these feelings and thoughts are just feelings and thoughts, and that the Spirit of God dwells beyond our feelings and thoughts. It is a great grace to be able to experience God's presence in our feelings and thoughts, but when we don't, it does not mean that God is absent. It often means that God is calling us to a greater faithfulness." - HENRI NOUWEN, Dutch-born Catholic priest and writer who authored 40 books on the spiritual life.Nouwen's books are widely read today by Protestants and Catholics alike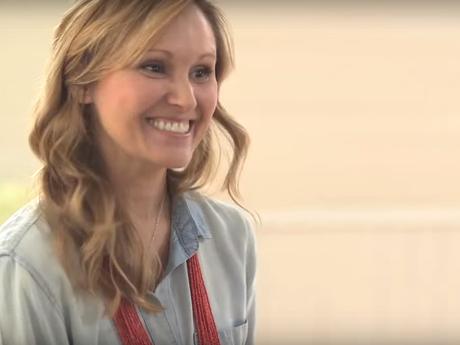 1. FOR YOU WHO ARE GENERALLY OKAY BUT RESTLESS #JennieAllen
Today I wanted to share with you four or five women whose words have affected me in the most otherworldly way over the last 3-4 years. They've provided the most true pick me up videos ever. I'll mention them according to "theme". Read on to "meet" these women. Fyi, they're certainly not the sore losers above, haha.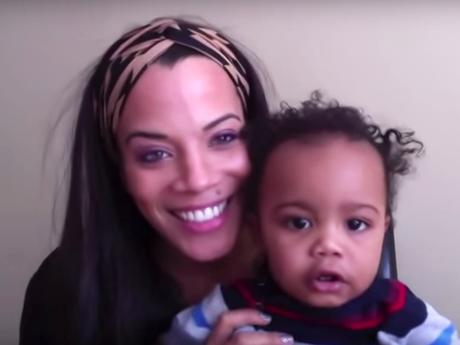 2. FOR THOSE CAPTIVE HEARTS #HeatherLindsey
Jennie's Session 1 video based on her book Restless (also available digitally via Amazon Kindle) revealed a whole way out of a dark squirmy space for me 2 years ago. When things are all set in place yet you get those strange feelings like you're not enough or you can't find direction, or you have direction but feelings are setting you back for no good reason, the video above will encourage your heart to seek true peace in your Maker. The video above surprised a number of my girl friends and cousins some of whom watched it repeatedly to draw from it.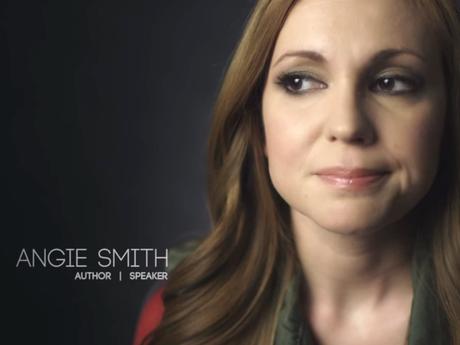 3. FOR THOSE WHO HIT ROCKBOTTOM OR GRIEVE #AngieSmith
I first stumbled upon Heather Lindsey's blog when I had questions about relationships, this video of hers "Let God Write Your Love Story" was helpful several years back. She's now a young pastor's wife and mom but was once a single human being with a tough life to live like some of us out here. She was newly married in her blog and was very direct and real about her past experiences in relationships. Her video channel is also a source of comfort, inspiration, and wisdom for women worldwide and she is the founder of the Pinky Promise movement. In the video above I just find her so beautiful, fresh, and funny with her son but at the same time she tells it like it is. This other video of hers "When You Don't Know What To Do" is also a great pick-me-up for those of you who find yourself in the same vicious cycle in life over and over.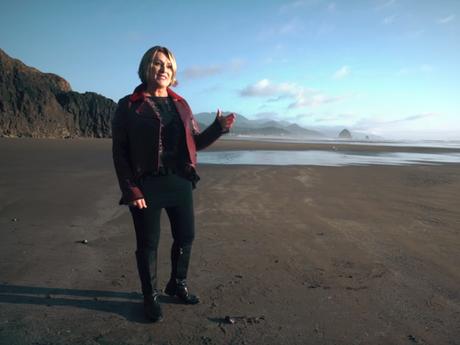 4. FOR THOSE WHO LONG FOR MORE #SheilaWalsh
There are moments that are sad and force you to plow through...then there are moments that sometimes can just break you. Faithful Angie retells her experience in the video above "Does God Care About Our Suffering" of having her faith challenged by an unanswered prayer and choosing to look for the Lord when it seemed He wasn't anywhere to be found. In a moment where I questioned God while frustrated about an unanswered prayer, Angie's story helped put my heart in its place.
I shared this video last Holy Week but feel the urge to share it again. Sheila Walsh had a dark past rooted in abuse which led to her chronic battle with depression. She felt she had been dealt every reason to doubt that God loved her, but choosing to get to know Him more proved her wrong. She recounts her experience as a young woman who was bullied and teased but reassures that He carries every answer we hope to have.
5. FOR THOSE WHO FEEL UNSAFE, UNNOTICED, AND UNSEEN #AmandaCook and #SteffanyGretzinger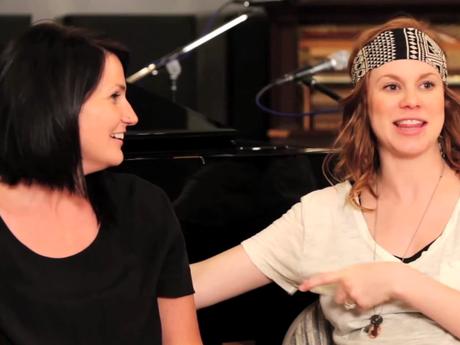 This song story video behind one of my most favorite breakthrough songs ever, "Out of Hiding" by Bethel Music, was a joint experience of the tightest Bethel Music BFFs, tried and true Amanda Cook and the amazing Steffany Gretzinger. You listen to them and you just want to be part of their girl gang. They recount their "Aha" moments in the making of the song.
I hope you enjoy all the positive vibes these videos have to give. Sometimes when you need to retreat it takes someone else's words and other people's stories to bring you to the secret place, the place where you're safe, loved, and where Someone's always got your back no matter where you are or what you've been through.