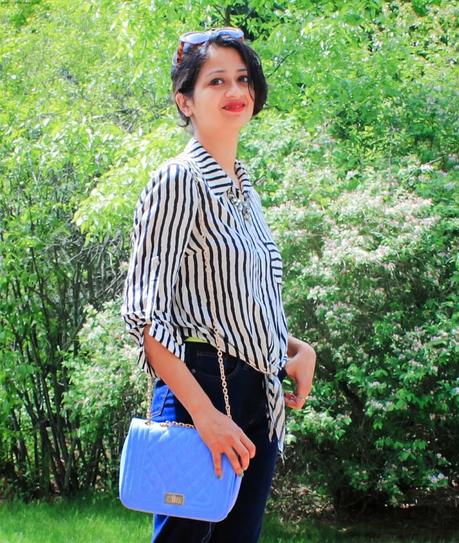 Striped Shirt - Forever 21 ('14), Skinny Jeans - Target, Quilted Bag c/o Sammydress, Metallic Flats - Amazon ('13)
Tie Waist tops have an appeal of their own and putting together a tie waist shirt with a pair of skinny jeans is the easiest way to be chic and comfortable. Every time, I hit an outlet mall or go on a shopping trip that can last the whole day, I prefer to wear flats. This outfit is from one such trip, last week. Also, every shopping trip is an eye opener for me in terms of how my li'l girl will take to a day long trip. She loves Big department stores (I couldn't be happier) and she loves the Dollar store (for all the colorful things she can find in there).
Every trip is also a new discovery of things I thought she would never do and she does. For instance, we were inside a store and she saw someone enter the fitting room. I may not even have to tell you what did next! The very next instance when I laid my eyes on her, she was lying on the ground trying to take a peek inside the fitting room.
Before she could take a peek, I managed to pick her off the ground. Every trip is full of such shenanigans! Let me just say, I am glad this hasn't happened to me.
On that note, In today's outfit, I am wearing a striped tie waist shirt with skinny jeans. The accessories in the outfit are the quilted bag, a statement necklace and metallic flats.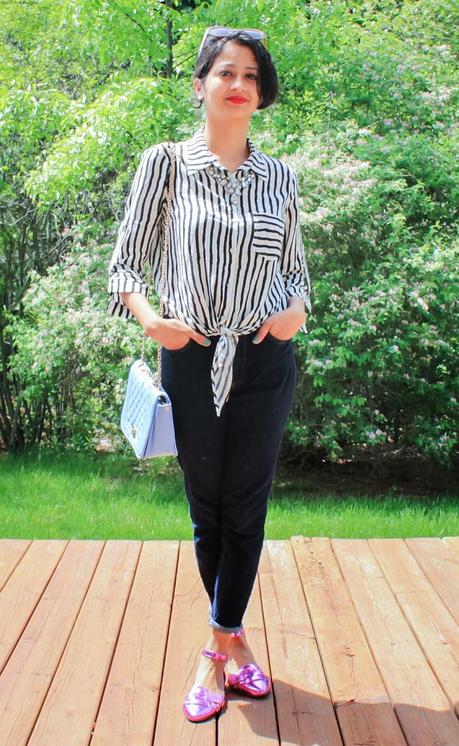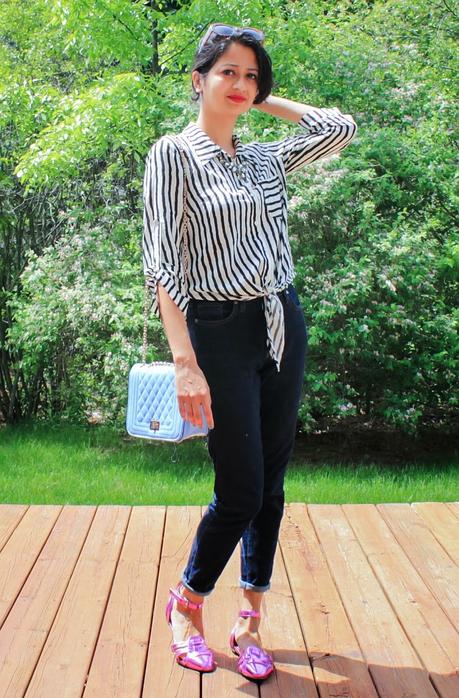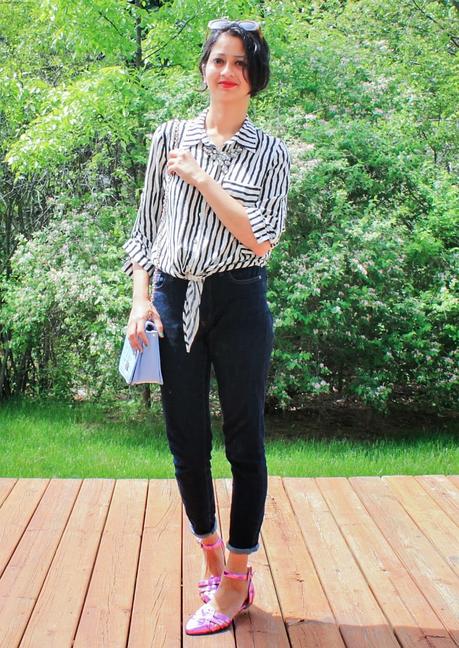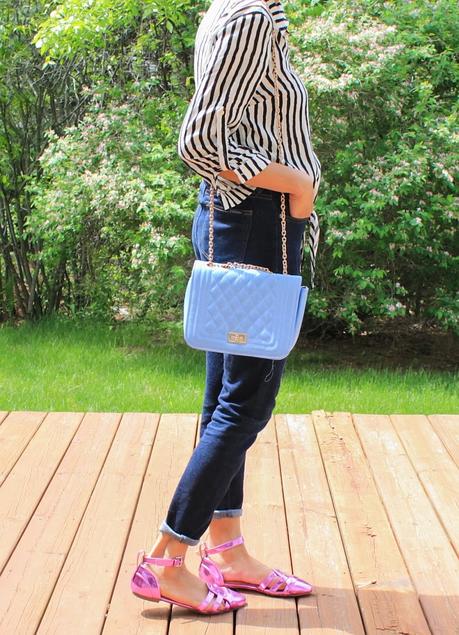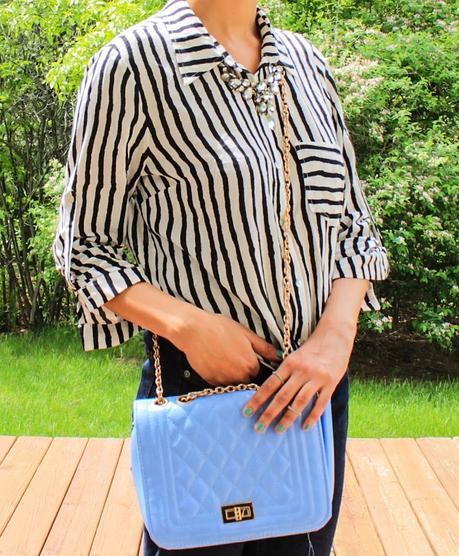 What do you think of today's outfit? What would you pair a tie waist top with? I look forward to your comments & thoughts.
Have a great day!